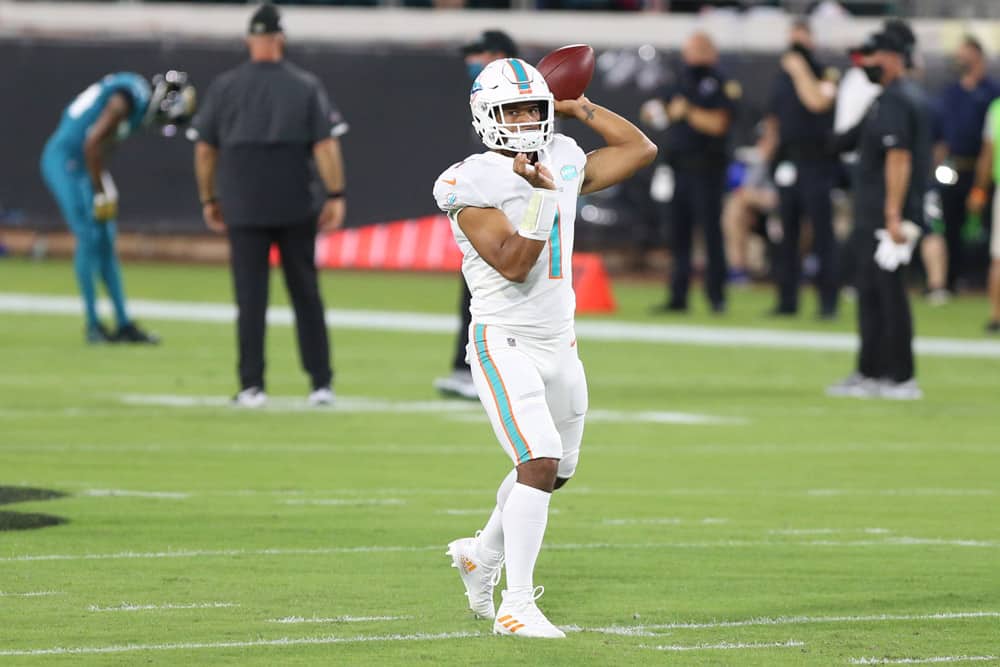 We are quickly approaching NFL Week 11 and the betting markets are seeing action. Let's look at the Week 11 line movement we've seen so far.
The action starts on Thursday with an NFC West divisional matchup between the Arizona Cardinals and Seattle Seahawks. The Seahawks will look to avenge an overtime loss against the Cardinals from Week 7. In addition, we have a few more intriguing matchups this week. The Green Bay Packers visit the Indianapolis Colts. Baltimore Ravens will host the Tennessee Titans, and the Sunday Night game will feature an AFC West showdown between the Kansas City Chiefs and the Las Vegas Raiders.
Week 11 Line Movement Report
Odds Courtesy of: MYBOOKIG.AG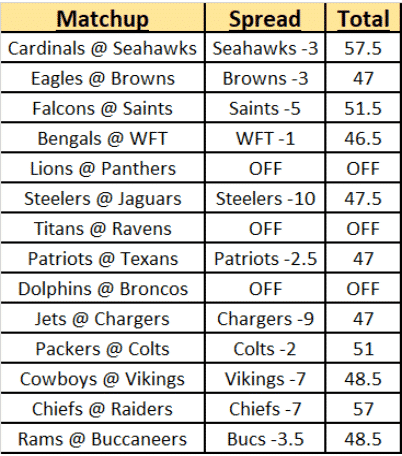 Arizona Cardinals vs Seattle Seahawks
Opening Line: Seahawks -5.5     Current Line: Seahawks -3
Line Movement News
The Seattle Seahawks opened as a 5.5 favorite on Sunday. The line quickly moved down to Seahawks -3 by Monday mid-morning. Seahawks have not looked in form the past three weeks. Furthermore, they have dropped two out their last three games. In addition, Cardinals are coming off a miraculous hail-mary victory in Week 10 against the Bills. Bettors do not seem to trust the Seahawks right now largely due to their bad defense.
Philadelphia Eagles vs Cleveland Browns
Opening Line: Browns -2   Current Line: Browns -3
Line Movement News Update as of Friday 3:00PM EST
The Cleveland Browns opened as a 2-point favorite on Sunday. The line reached Browns favored -3.5. However, news broke on Friday morning Browns defensive end Myles Garrett was put on the reserve/COVID-19 list. In addition, earlier in the week Browns placed Offensive Tackle Jack Conklin, Long Snapper Charley Hughlett, and Kicker Cody Parkey on the reserve/COVID-19 list.
Atlanta Falcons vs New Orleans Saints
Opening Line: Saints -7   Current Line: Saints -3.5
Line Movement News 
UPDATED: 3:00PM EST
The New Orleans Saints made the decision Friday morning to start Taysom Hill at quarterback on Sunday versus the Falcons. The betting line quickly dropped to -3.5. Saints also reported Jameis Winston would not be part of any offensive packages on Sunday.
WEDNESDAY 1:00pPM EST
New Orleans Saints quarterback Drew Brees suffered an injury in Week 10 against the San Francisco 49ers. As a result, he did not play the entire second half. Reports broke on Monday morning that Drew Brees indeed suffered from several rib fractures on both sides of his chest and a collapsed lung. Due to this injury Brees will be out Week 11 and a few more weeks after that. Saints backup quarterback Jameis Winston will get the start on Sunday versus the Falcons. Lastly, Atlanta Falcons are coming off a bye week.
Detroit Lions vs Carolina Panthers
Opening Line: OFF Current Line: OFF
Line Movement News
UPDATED: 3:00PM EST
The line for this game continues to be off the board as of Friday afternoon. The Carolina Panthers are have not ruled out quarterback Teddy Bridgewater for Sunday's game. Bridgwater's status is questionable. In addition, Detroit Lions ruled out running back Deandre Swift with a concussion. Furthermore, Kenny Golladay and Danny Amendola missed practice Friday and are ruled out. Lastly. Lions quarterback Matthew Stafford was a full participant and should play Sunday.
WEDNESDAY 1:00pPM EST
Currently, the market does not have a line for this matchup. We saw the news last week where Christian McCaffrey was week-to-week due to a shoulder injury. However, Teddy Bridgewater suffered a knee injury against the Buccaneers and currently are waiting on the status on him. Furthermore, Matthew Stafford has a partially torn ligament in the thumb of his throwing hand. Reports indicate that Stafford should be able to play in Week 11 against the Panthers
New England Patriots vs Houston Texans
Opening Line: Texans -2.5   Current Line: Patriots -2.5
Line Movement News
Before the Week 10 Sunday night game between the Ravens and Patriots, the Houston Texans were posted as a 2.5-point favorite. However, the line was taken down after the Sunday Night game kicked off. As a result, the line re opened Monday on various books from a pick em to Texans -2, and quickly swung to Patriots currently sitting as 2.5-point favorite. The Patriots are coming off an impressive win against the Ravens and have won two out of their three last games. Texans are coming off a disappointing 10-7 loss against the Cleveland Browns. The two wins the Texans have mustered off this season have been against the Jacksonville Jaguars.
Miami Dolphins vs Denver Broncos
Opening Line: Dolphins -2.5  Current Line: OFF
Line Movement News
Miami Dolphins opened as a 2.5 favorite against the Denver Broncos for their Week 11 matchup. Dolphins are 3-0 in the last three games with Tua Tagovailoa. Currently, the line is off for this matchup because of the uncertainty of Drew Lock. Lock suffered an injury against the Las Vegas Raiders in Week 10. News came out Tuesday that Drew Lock suffered a strain and bruising to his ribs. As a result, Lock is considered day to day as the markets await his status for Week 11.
RELATED
NFL DFS Picks Week 11 & NBA Draft Prop Bets – Sports Gambling Podcast (Ep. 908)
College Football Picks Week 12 – Sports Gambling Podcast (Ep. 907)