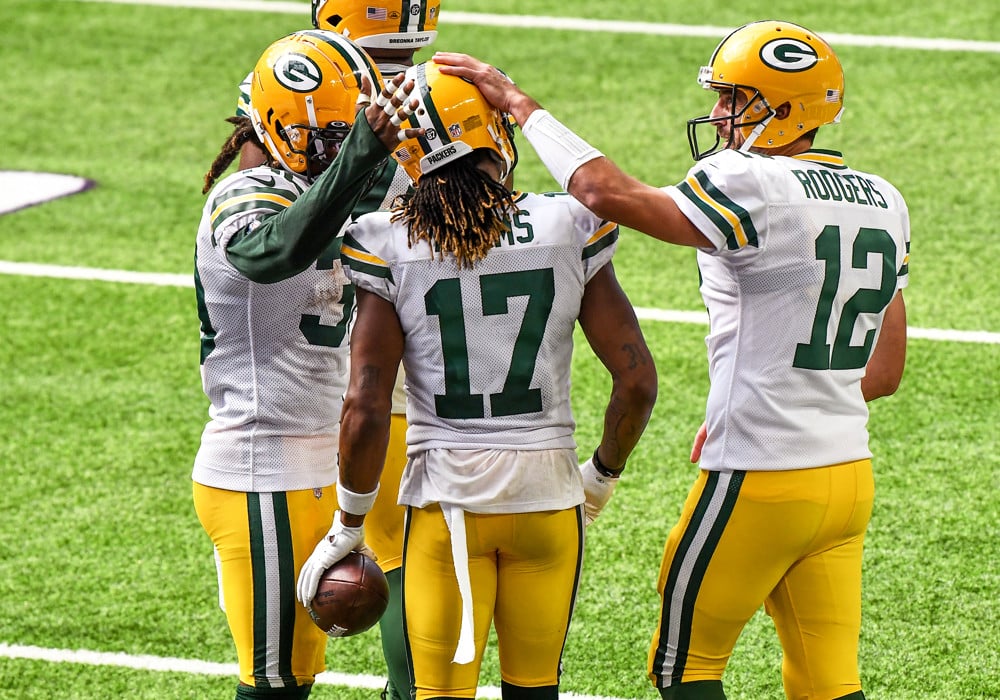 Another week in the books, another close call, and ultimately, another win. The Steelers obviously looked past the Cowboys, came out completely flat, and almost lost because of it. Down by nine going into the 4th quarter, Pittsburgh outscored Dallas 15-0 to finish the game and maintain their undefeated record. In good news, I'm feeling even more confident about my Week 10 Survivor Pool Picks.
Last week I mentioned that Week 9 may be Separation Sunday but it turned out to just be Cold Sweat Sunday. In addition to the Steelers nail biter, the Chiefs just barely edged out the Panthers and the Patriots needed a 51 yard FG as time expired to beat the lowly Jets.
Unfortunately, things aren't getting easier in week 11. It happens to be the bye week for both the Jets and the Cowboys, two teams I have sided against often. So, let's stay focused on this week and discuss our options for Week 10 Survivor Pool Picks.
NFL Week 10 Survivor Pool Picks
Pittsburgh Steelers (– 7.5 vs Cincinnati Bengals)
Were the Steelers struggles vs Dallas just a blip on the Pittsburgh's radar or cause for concern? I'm assuming it's the former and that Big Ben & crew are, in actuality, a top NFL team. It's hard to get amped up for every game especially when you see the Cowboys (who looked like they have completely quit on the season) next on your schedule. Perhaps this past week was the wakeup call the Steelers needed.
However, I wouldn't want any parts of this matchup against the Bengals on Sunday. The Bengals beat the Titans two weeks ago and are coming off their bye. They should be confident and rested. Plus, I'm a big Joe Burrow fan. I'd look elsewhere.
Baltimore Ravens (-7 @ New England Patriots)
After going into Indy and beating the Colts, the Ravens are now a solid 6-2. Flying under the radar a bit, their two losses are at the hands of the 8-0 Steelers and 8-1 Chiefs. They are quietly making the case for the 3rd best team in the AFC (the Bills may have something to say about that as well).
The Patriots squeaked by the Jets to improve their record to 3-5. At this point, they are just getting by on their name and history. Flat out, they are not a good football team. Also, does anyone remember last year when Baltimore crushed NE 37-20?
Can Belichick and Cam muster up some magic in Foxboro on Sunday night? It's highly unlikely yet I'm still a little hesitant here.
New Orleans Saints (-9.5 vs San Francisco 49ers)
Whoa buddy, the Saints looked good Sunday night vs the Bucs. That's also 5 straight wins from New Orleans which includes a sweep of Tampa Bay.
Meanwhile, the 49ers have dropped their last two games. Jimmy G is out hurt, as is George Kittle, and what seems like most of the San Fran offense. This past week, guys like Richie James, JaMycal Hasty, and River Cracraft were getting touches which reminded me of this great scene in Major League. "Who the hell are these guys"?
Saints cruise here, no problemo.
NFL Week 10 Survivor Pool Picks Winner!
Green Bay Packers (-14 vs Jacksonville Jaguars)
The Packers rolled thru the injury-depleted 49ers last Thursday night while the Jaguars lost a close one to Houston on Sunday. After starting the year off with an upset of the Colts, Jacksonville has now lost seven consecutive games. This past week, they benched Gardner Minshew in favor of rookie Jake Luton who looked impressive, throwing for over 300 yards in his first NFL action.
Whatever. The Jaguars still aren't any good and a close loss to the Texans isn't something to hang your hat on. The Packers are mostly healthy, have a couple extra days of rest, and are at home. Plus, I'm assuming it will be pretty chilly in Green Bay. Teams from Florida don't travel north well especially when they don't have much to play for. Lets go Packers!
Teams already taken this year: KC, AZ, Indy, Baltimore, Dallas, Miami, Buffalo, TB, Pittsburgh