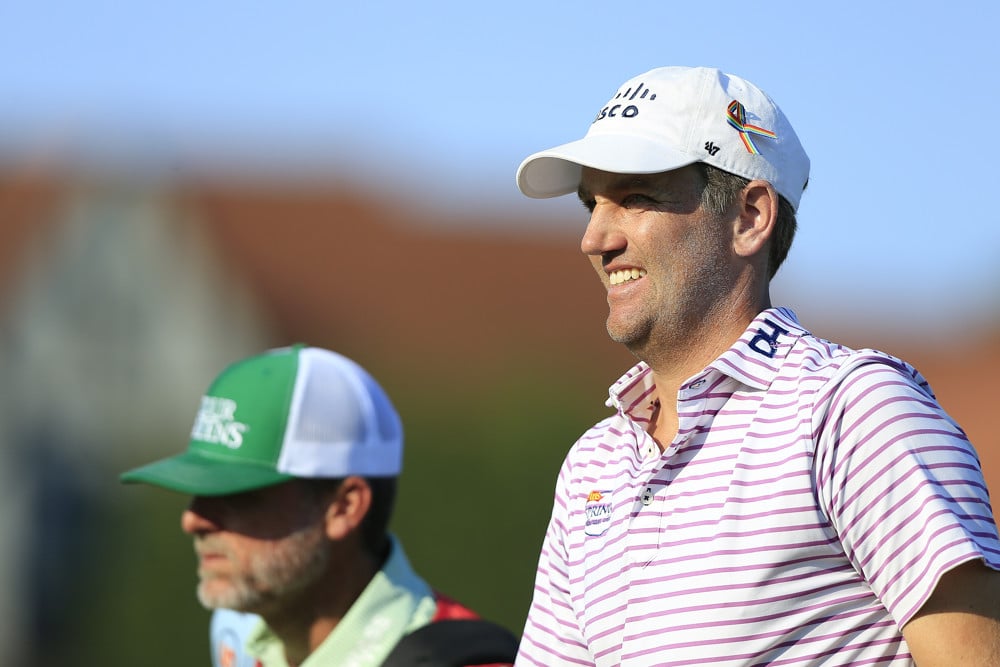 While most of the top players in golf take a much needed week off, golf gamblers continue to grind with the Bermuda Championship at Port Royal Golf Course in Bermuda. Here's everything you need to know about the golf course before placing a single wager on the event. Welcome to SGPN's Bermuda Championship Preview!
Bermuda Championship Preview: The Field
Most top players are taking a week off to prepare for the Masters in three weeks. As such, the field this week is very, very weak. Gamblers will pay high prices for very middling talent.
Highlighting the field is defending champion Brendon Todd, who revitalized his career with a win here last year. Brendon Todd nearly quit golf, but after Monday qualifying at the Houston Open he regained some confidence in his game. He used this to win the Bermuda Championship three weeks later and eventually move his way back into the Top 50 in the Official World Golf Rankings. He's the only player inside the Top 50 who makes the trip to Bermuda.
Also in the field is Henrik Stenson, who has the must accomplished resume of anyone in the field. Stenson never got it going this year after winning the Hero World Championship last December, failing to qualify for the FedEx Playoffs. Playing this event seems below him, but his appearance may be an attempt to ensure he doesn't miss the playoffs for a second straight year.
Other notables in the field include Rafa Cabrera Bello, Jason Dufner, Branden Grace, Charley Hoffman, Pat Perez, Doc Redman, Harold Varner III and Danny Willett.
For the full field, click here.
The Golf Course
The Port Royal Golf Course was founded in 1965, however due to a dispute between the existing property owners and the golf course developers the course was not completed until 1969. After shifting layout of the property to accommodate a stubborn farmer, famed golf course architect Robert Trent Jones carved out a wonderful 18 hole layout along the western shores of Bermuda.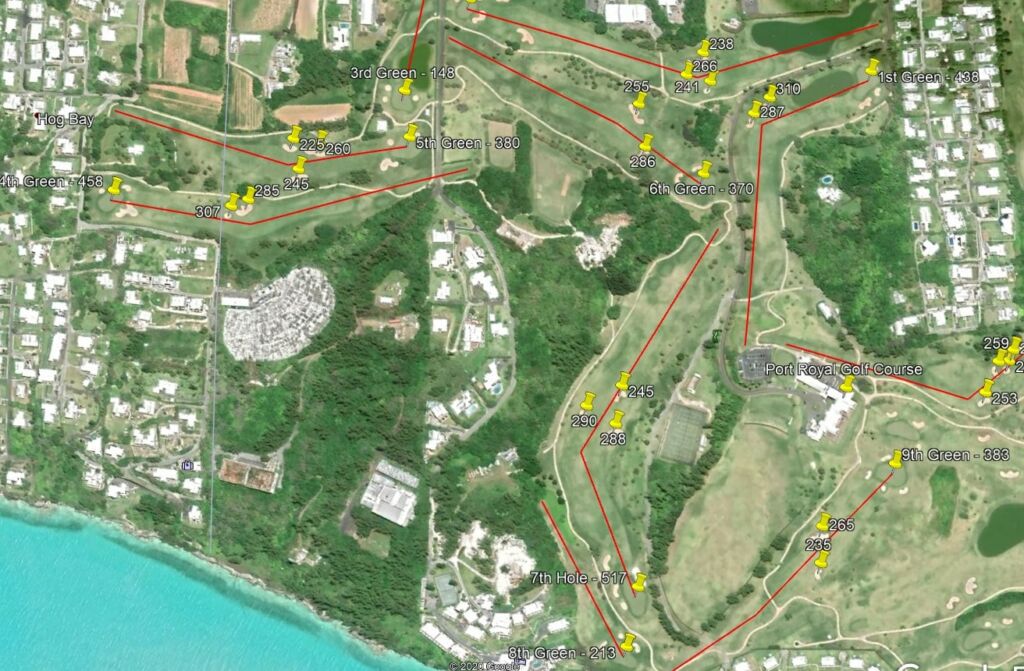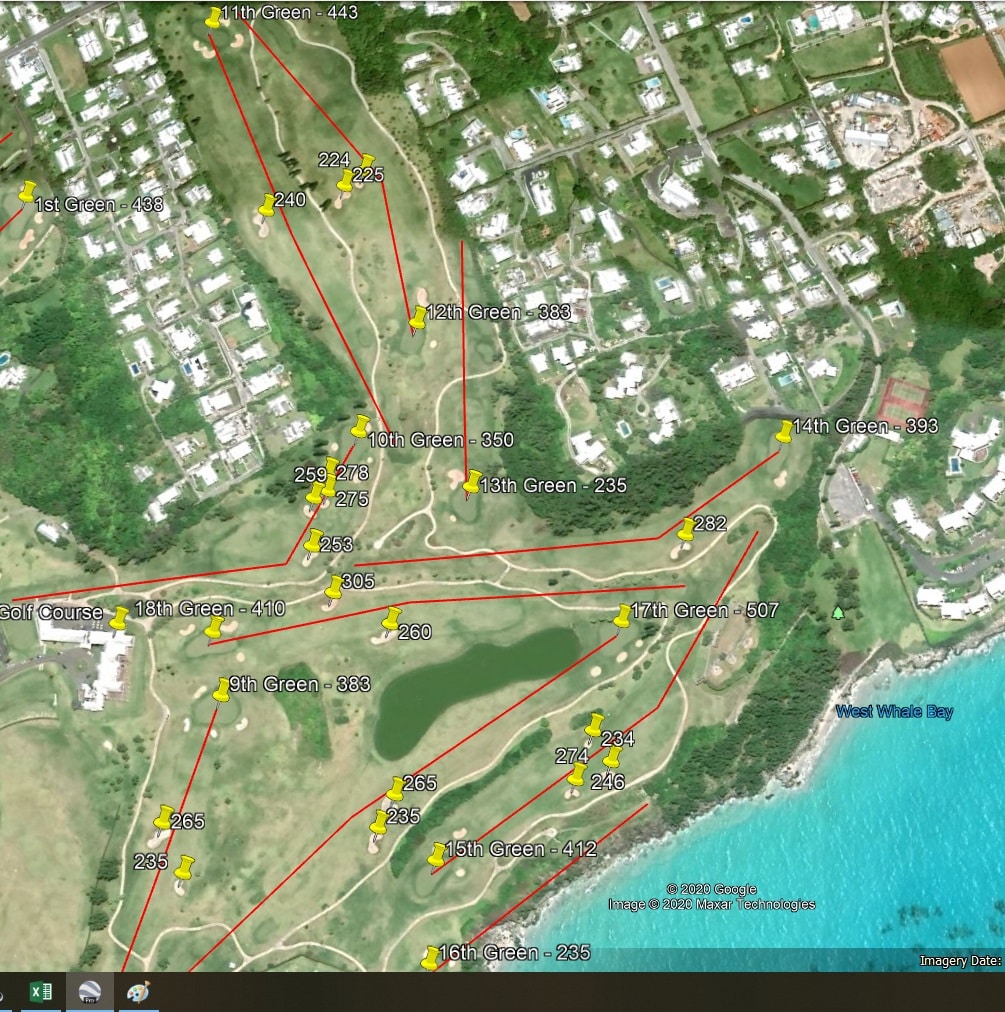 The property the golf course sits on is an interesting one. The club house sits on top of a hill and the golf course sprawls downhill from it in all directions. While the golf course itself is just a hair over 6,800 yards, the stated yardage on the scorecard will differ due to changes in elevation (both uphill and downhill) hole to hole. In addition, the prevailing southeast wind will add an additional challenge to club selection for the players this week. While most fairway bunkers can be easily carried by most players under normal conditions, the wind could make this a more difficult task.
The grass at the Port Royal Golf Course is bermudagrass, while green speeds this week will run about average to slightly below average for a PGA Tour event.
Betting Strategies
Port Royal Golf Course hosted its first full field PGA Tour event last year. It previously hosted the now defunct PGA Grand Slam of Golf, a four man exhibition of all the major winners from the previous year. In addition, no strokes gained data was maintained for last year's Bermuda Championship. For the third week in a row, bettors will contend with a lack of data and course history to try and handicap the field.
Sadly, the field is dreadful for this Bermuda Championship Preview. With most top players opting for a week off, the field primarily consists of average to below average PGA Tour players. There are very few reliable players in this field. This makes trying to handicap who will play well and who will do poorly a difficult task.
To start, let's look at the overall skillsets of how the top of the leaderboard last year was generated:
The most common traits of players who had success at Port Royal were those who rely more on precision, scrambling and putting to make hay on the PGA Tour. This isn't all that surprising given the overall type of golfer in this field. Because distance is a massive advantage on the PGA Tour, below average players find different ways to score. They can shrink the gap between them and better players primarily through precise iron play, solid scrambling and hot putting. Given this is primarily the profile of most players in the field this week, this chart isn't very helpful to try and identify a certain type of player to target for DFS lineups or bets.
As far as the golf course itself, while no strokes gained data is maintained there are other stats that reveal how it played for the week. Players inside the Top 20 on the leaderboard last year hit about 60% of their fairways for the week. 60% driving accuracy was the PGA Tour average last season, but what's interesting is that many players underachieved with their driving accuracy at Port Royal than their overall 2020 average. 14 of the 23 players inside the Top 20 underachieved with their driving accuracy for the week. Given the windy conditions and some difficult cross winds players contend with off the tee, this isn't a surprising revelation.
This did not prevent players from peppering greens at a high rate. Players inside the Top 20 hit 72% of their greens in regulation, well above the 66% tour average in 2020. Most of these players also exceeded their average green in regulation %'s for the week. This likely indicates that the penalty for missing the fairway is not significant at Port Royal and that the greens are very receptive. When this occurs, the event then turns into a putting contest. Players inside the Top 20 on the week averaged 1.65 putts per green in regulation, while those outside the Top 20 averaged 1.75 putts per green in regulation.
Summing up the Bermuda Championship Preview, an average PGA Tour pro can pick this course apart. Birdies will be plentiful this week at Port Royal Golf Course. In terms of the type of player to target, don't focus too much on performance off the tee, as there isn't too much trouble a player can find there and the penalty for missing fairways is relatively low. In addition, because the field is so weak try and find a player who does one thing exceptionally well in the other areas of their game. They can be a really good iron player in relation to the field, or can get up and down from anywhere, or gets molten hot with the putter. Anything one of these average to below average players can do to separate themselves from their peers is very valuable this week.
With that in mind, here's the Bermuda Championship picks I like this week. (with odds courtesy of MyBookie.ag).
Bermuda Championship Preview Picks:
Outright Winners
Harold Varner III – 25/1
Given how strong a ball striker Varner III is, it's surprising he has yet to win on the PGA Tour. Against a very weak field this week, however, it stands as his best chance to finally break through. The knock on Varner III is his putting, which is certainly a bit erratic. But over his last 14 rounds he's gained about 0.33 strokes per round on the field with the flat stick. If he truly has improved on the greens, that could be enough to give him his first PGA Tour victory.
Doc Redman – 28/1
Like Varner III, Redman also has the game to finally win for the first time against a very weak field. Over Redman's last 16 rounds he has gained 1.2 strokes per round tee-to-green on the field, one of the best marks in the field. While his putter is up and down, he has displayed high upside performances that are good enough to contend for a victory. This could finally be his week.
Sepp Straka – 55/1
While Sepp Straka's finishes lately are not inspiring, his overall ball striking and putting numbers remain solid. Straka is one of the only players in the field with positive strokes gained off the tee, with his irons and with his putting across his last 50 rounds. This indicates that he has plenty of ways to score in his arsenal. Against a weak field, Straka could use this well balanced approach to the game for a maiden victory.
Wesley Bryan – 90/1
Wesley Bryan has made a tremendous comeback to the PGA Tour. Over his last 14 rounds, Bryan has gained 0.96 strokes per round tee-to-green and 0.35 strokes per round with his putter. His combined 1.31 strokes gained per round is one of the highest marks in the field, which makes his price of 90/1 a nice value.
Andrew Putnam – 160/1
For those who use tee-to-green statistics as the bible, Andrew Putnam normally isn't for you. What Andrew Putnam does do is get molten hot with the putter to help him overcome the ball striking deficiencies. Putnam's slumped through most of 2020 primarily because his putting regressed and he remained a poor ball striker. But he's turned things around a bit lately. Putnam has recorded positive strokes gained with his irons in two of his last three tournaments and has gained 8.67 strokes with his putter over that stretch. If these two scoring clubs are working for him in Bermuda, he could emerge as a surprise winner.
Other Props and Matchups
Doug Ghim Top 20 – +335
After a strong amateur career, Ghim got off to a slow start on the PGA Tour. He's turned it around quite nicely in his recent form though. Over his last 16 rounds he has gained 1.3 strokes per round tee-to-green over the field. His ball striking ceiling is higher than most players in this field, making his +335 Top 20 odds tempting.
Other Top 20's To Consider
Henrik Norlander – +150
Pat Perez – +200
Jason Dufner – +300
Brian Stuard – +300
Wyndham Clark – +335
Chesson Hadley – +350
Beau Hossler – +350
Rob Oppenheim – +350
Cameron Percy – +350
Chase Seiffert – +400
Michael Gligic – +450
Will Gordon – +450
Chris Baker – +500
Ollie Schniederjans – +550
Justin Suh -110 over Danny Willett
Justin Suh was the forgotten man in the stellar class of 2019, but he may have finally turned the corner. Suh broke out with a T14 at the Corales Puntacana and followed that up with a T8 at the Shriners. His Top 10 at the Shriners wasn't a fluke either. Sugh gained more than six strokes that week with his irons and more than three with his putter. He should beat Willett head to head. Willett has struggled for most of 2020 and shows no promising signs of improvement.
Kyle Stanley -110 over Max Homa
Max Homa is a popular player on the PGA Tour but his form has regressed badly. Homa has lost 1.5 strokes per round tee-to-green over his last 16 rounds. This is one of the worst marks in the field. He also hasn't performed well enough on the greens to compensate for his ball striking struggles. While Kyle Stanley also struggles on the greens, he is by far the superior ball striker. Stanley should beat Homa head to head.
Bermuda Championship Preview Related Reading