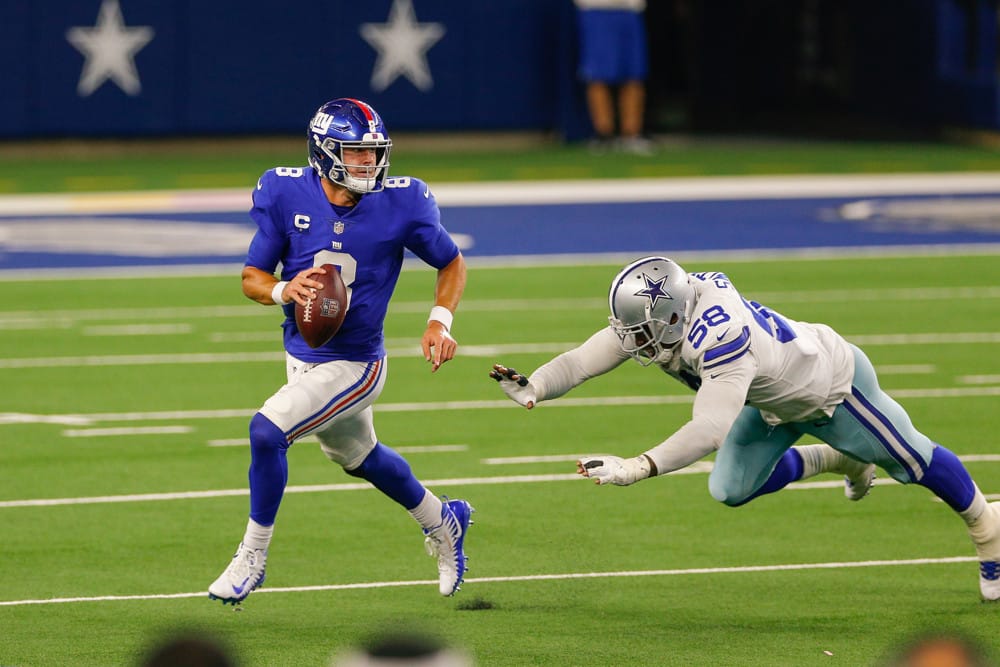 It's another weekend in October that will begin with a traditional NFC East battle on Thursday night and will include the Big Ten being welcomed into college football this weekend. And, we're ready to talk about all of it and make some Underdog predictions on the show.
Powered by RedCircle
 First up is Senior handicapper from BrianEdwardsSports.com and Vegas Insider, Brian Edwards. T.J. and Brian go over the Big 10 cranking up and Brian even has a road Underdog from that league that he favors for this weekend.
T.J. also likes an ACC Underdog who's getting some serious points at home. The guys also debate just how good Alabama was against Georgia in their huge SEC Showdown last week?
Up next, T.J. welcomes in his Saturday national radio college football partner, Tiki Barber, to the show for the YouTube Video RoundTable. Tiki and T.J. go over his New York Giants battling in Philadelphia against the Eagles for Thursday night.
What kind of shot does "Big Blue" have for a second straight win?
Tiki also reminisces about a huge Giants win that he got against the Eagles earlier in his career and the guys also talked about the Buccaneers impressive victory over Green Bay Packers this past Sunday.
T.J. and Tiki conclude by breaking down a little World Series between the upstart Tampa Bay Rays and the heavily-favored Los Angeles Dodgers.
Then, Brian rejoins the show in the final segment to talk more NFL, including his AFC Road pooch that he likes this Sunday. Meanwhile, T.J. also likes a home doggie getting significant points where weather may very well be a factor come Sunday.
Catch it all as part of the only digital radio show that is devoted to those Underdogs in college football and the NFL, Three Dog Thursday!
And, make sure you subscribe, five-star rate and review Three Dog Thursday on Apple podcasts, Spotify, etc.!