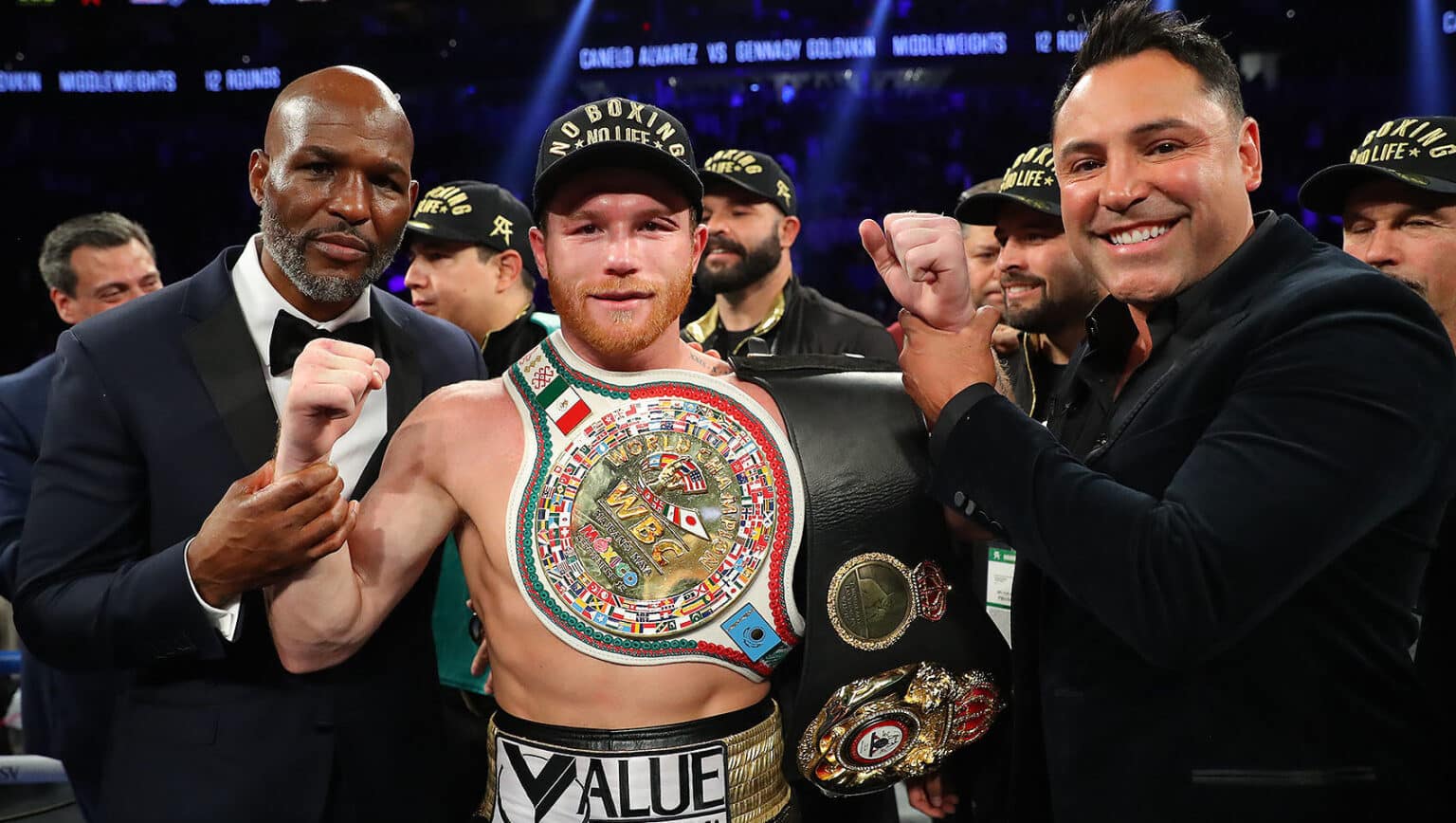 What's the latest with the Canelo Alvarez out-of-ring, contract soap opera continuing? And, what are some other big headline news from the week? We're ready to tackle the news and preview the significant action in the ring this weekend, as part of the "Big Fight Weekend Podcast."
Host T.J. Rives returns with roundtable guests, Kevin Iole, top Boxing and MMA writer/insider of Yahoo Sports and Marquis Johns, Sr. Writer BigFightWeekend.com.
First, the guys discuss Canelo re-filing his $280 million lawsuit earlier this week in California against Oscar De La Hoya/Golden Boy Promotions and also, the DAZN streaming service. And, what are the chances he gets something worked out and gets back in the ring soon?
Kevin has great insight on what Alvarez's real motive may be in the dispute/lawsuit/negotiations?
They also talk the possible moving from the December 19th date of  the WBC Heavyweight Title, third fight between Tyson Fury and Deontay Wilder in Las Vegas and why? Could the fight be earlier in the month or is it now going to be in January, etc.?
And, the 45th anniversary of Ali-Frazier III, known as "The Thrilla Manila," was earlier this week. So, T.J., Kevin and Marquis give thoughts on that Epic fight and Ali's legacy, etc. Kevin also has a fantastic story about the first time that he got to personally meet Muhammad Ali early in the 1980's shortly after his retirement.
Finally, Marquis gives previews and predictions on the fight cards this weekend in Vegas, L.A. and England, as well. This includes, a betting tip or two, on the Top Rank/ESPN+ show Saturday night. That's where a Jr. Welterweight showdown between Ivan Baranchyk vs. Jose Zepeda is the main event. Plus, young unbeaten lightweight Gabe Flores, Jr. is on the undercard.
It's all part of the "Big Fight Weekend" podcast. And make sure to subscribe/5 star rate and review us on Apple Podcasts, Spotify, etc.!