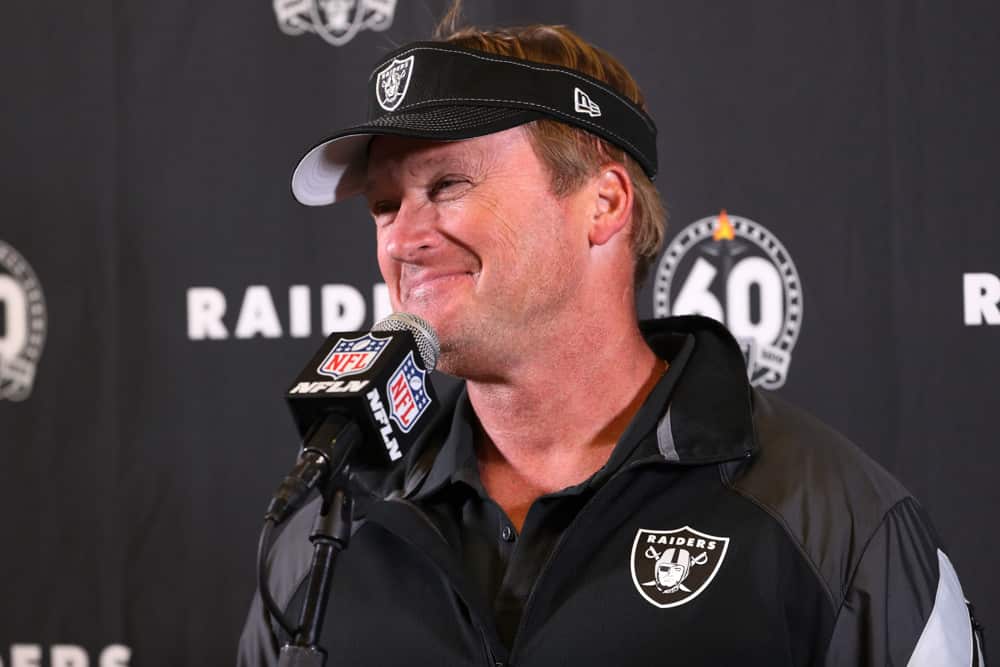 Lots of NFL conversation, including the debut of the Las Vegas Raiders and the return of SEC Football dominate this edition of "3 Dog Thursday." Host T J Rives welcomes his special guests to mix it up about what we've seen so far in September on the Gridiron.
First up is Senior Handicapper Brian Edwards of BrianEdwardsSports.com and Vegas insider. Brian is dishing some serious College underdogs including a potential SEC upset that he has had pegged for a month.. T.J. also explains why he loves the "Black Knights of the Hudson," they Army Cadets, in their matchup at Cincinnati Saturday afternoon.
Then it's time for the YouTube Round Table, where we welcome "J.T. The Brick" of the "Mad Dog Sports Radio" Channel on SiriusXM Satellite Radio and part of the Vegas Raiders radio broadcast. The Brick is joined by Jonathan Grella, former P.R. director for the Buccaneers who's now a public relations guru out of Washington D.C.
The guys talk about the Raiders impressive Monday night debut in their new palace in the desert giving them a 2 – 0 start.  And, then, on the converse, the Jets dismal 0-2 beginning has Jonathan wondering how soon the plug is pulled on New York head coach, Adam Gase.?
Plus there are some Underdog predictions from the roundtable on the NFL to be made, as well. Which NFC road doggie do the Brick and JG agree on for Sunday?
Finally, Brian rejoins T.J. in the final segment to talk more NFL underdogs.
Why is he high on the Green Bay Packers and their Sunday night showdown in the Superdome against the Saints? Meanwhile, T.J. has a couple of Underdogs, including trying to understand how the defending Super Bowl champion Chiefs are getting points on Monday night at Baltimore?
It's all part of the only digital radio show that is devoted exclusively to Underdogs, "3 Dog Thursday!" And make sure to subscribe / five-star rate and review us on Apple podcast, Spotify, etc!