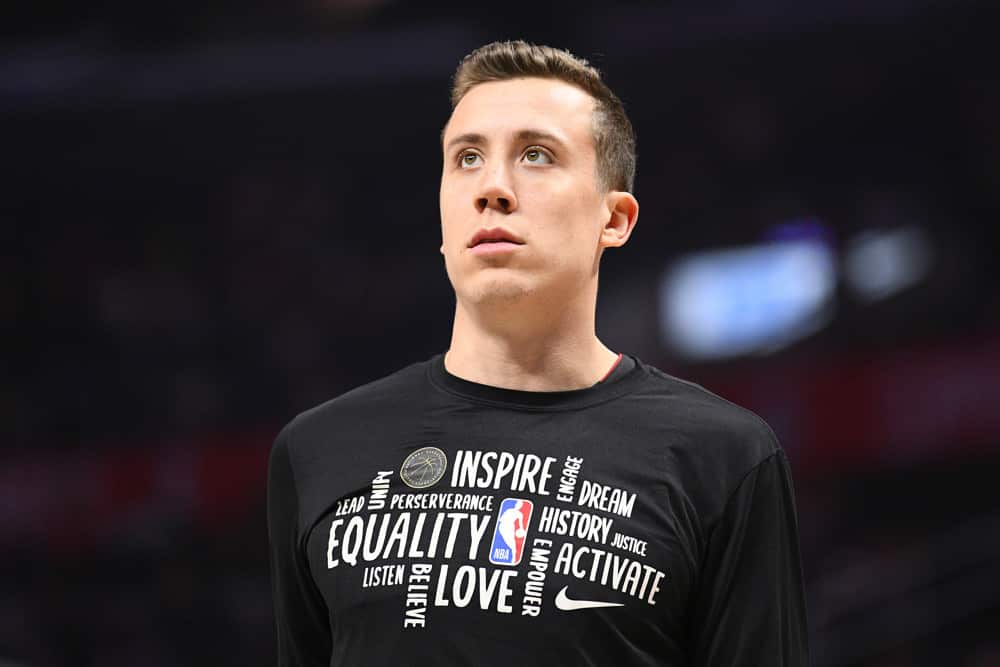 Powered by RedCircle
Podcast Recap
Ryan McKee (@TheRyanMcKee) and Zach Broner (@NBAZachB) give their NBA picks for Wednesday's Playoff games. First, they talk about how pumped up they are for Tuesday night's games. They're recording the podcast before they know what happens in Boston vs Toronto Game 2 and Utah vs Denver Game 7.
Ryan and Zach recap Monday night's games. That transitions into previewing the Wednesday night games, since they are the same matchups. Ryan crows (maybe a little too loud) about how right he is about the Heat winning this Bucks series. Despite them looking like the better team in Game 1, it's still too early in the series to tell.
Do the Bucks get their offensive identity figured out in Game 2? Can anyone stop Bam Adebayo on the boards? Again, Ryan over-celebrates on his pre-Bubble player prop of Bam averaging over 6 rebounds per game in the Playoffs. That definitely seems like it'll cash.
The guys are a bit flummoxed by Game 6 of the Houston Rockets versus OKC Thunder series. They both picked the Rockets to roll after they won by over 30 points in Game 5. What happened? Has OKC figured something out that we can't put our finger on? Well, probably not. Ryan and Zach are both picking James Harden to figure it out and overpower his former team (and teammate Chris Paul) in Game 7. That leads the way for a Lakers vs Rockets series. That's very exciting indeed.
Make sure to check all updated NBA Picks at sg.pn/nbapicks and make sure to subscribe to NBA Gambling Podcast on Apple and Spotify.