NASCAR has reached their regular season finale, as the fastest stock car drivers in the world fight their way to the playoffs on one of the most storied and exciting tracks on the schedule for the Coke Zero Sugar 400 at Daytona International Speedway.
Here's everything to know about the track and the race before putting together a lineup for DraftKings (promo code SGP).
Past Winners
2020 (Spring) – Denny Hamlin
2019 (Spring) – Denny Hamlin
2019 (Summer) – Justin Haley
2018 (Spring) – Austin Dillon
2018 (Summer) – Erik Jones
2017 (Spring) – Kurt Busch
2017 (Summer) – Ricky Stenhouse Jr.
Track History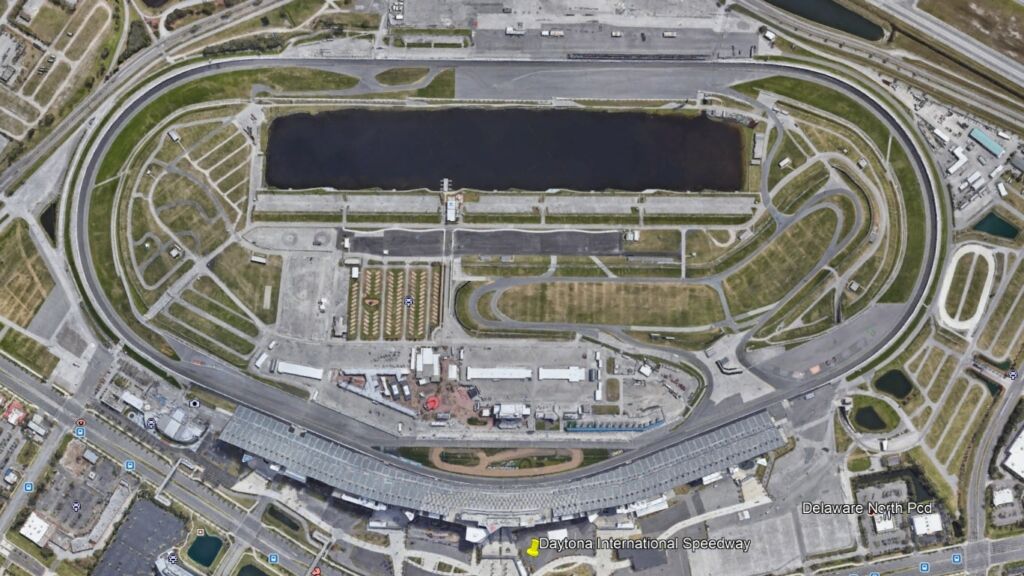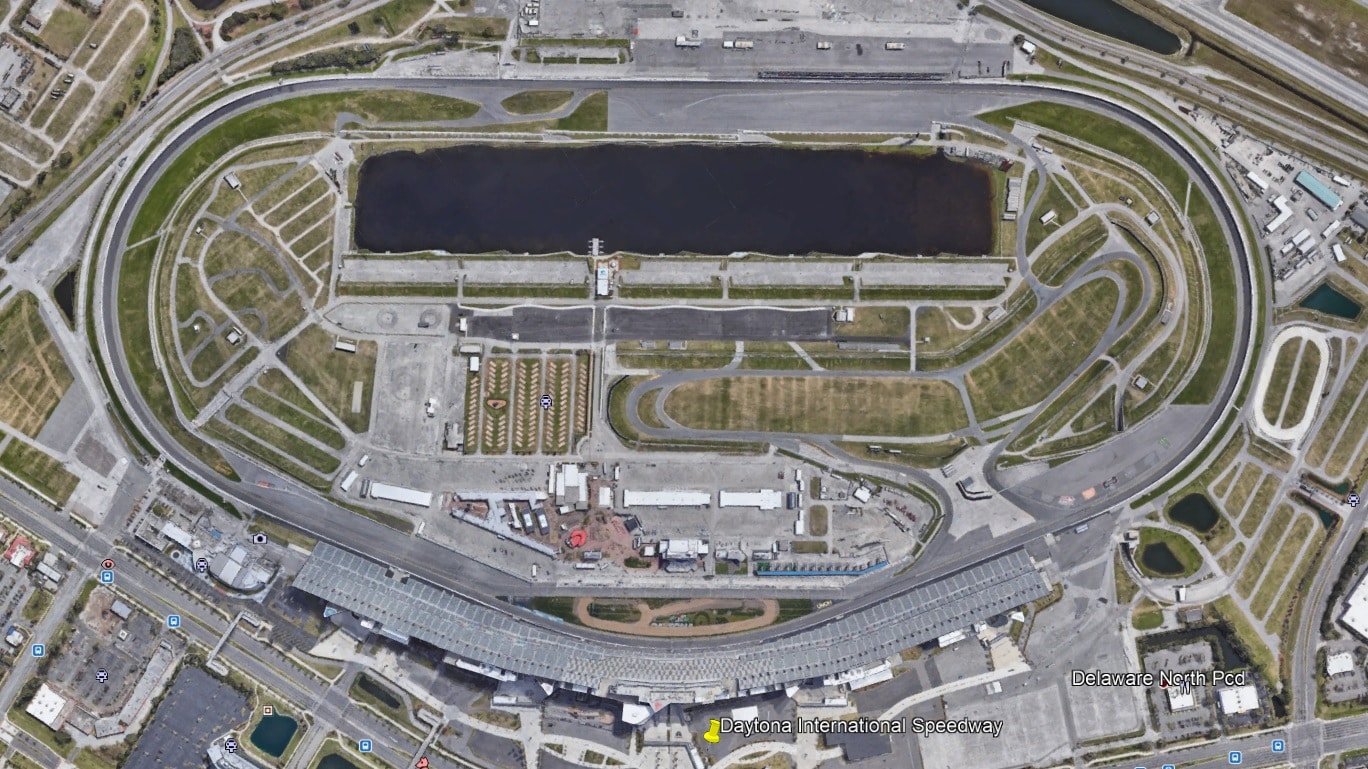 Long before the construction of the track, the most historic stock car race in America was ran along the beach and streets of Daytona. The Daytona 500 was run along the streets of South Atlantic Ave, before turning down towards the ocean and long the sand back the other way. In 1953, NASCAR founder Bill France began planning for a permanent 2.5 mile pavement track in Daytona, and purchased approximately 450 acres of land and built what's now known as the most famous track in all of Stock Car Racing.
In 1959, the track hosted its first NASCAR race and hosted the annual Daytona 500 and 4th of July Firecracker 400 every year since. In 1998, lights were installed at the track so that the summer race could be run at night, which made that mid-summer race even more special. It addition of the lights also allowed the start time of the Daytona 500 to be pushed later into the day, as well as provide for insurance in the case of thunderstorms.
Like at Talladega, Daytona's long straightaways, high banking and sweeping corners gave the cars the optimal grip and opportunity to max out their horsepower lap after lap. As the technology of stock cars improved throughout the 1970's and 1980's, lap speeds got more and more faster every year, as well as more and more dangerous. It all culminated in 1986 when Bill Elliott set a NASCAR qualifying record at Talladega with an average lap speed of 212.809 MPH, a record that still exists to this day. It still exists because the following year NASCAR mandated that all stock cars were required to have a carburetor restrictor plate inserted into the engine at superspeedways, which greatly reduced the maximum horsepower of the cars.
The restrictor plate greatly revolutionized NASCAR by completely changing the way superspeedways race. It bunched up the field dramatically, creating bumper to bumper three wide racing all the way back from the lead to deep in the field because it was difficult for superior cars to drive away from the pack.
While this creates very tense and exciting races, it also causes massive accidents at any moment's notice. Because the cars are in contact with each other's bumpers so much, it can either destabilize a car or cause a car to spin around violently if they have handling issues and are come in contact with at the wrong moment. This causes a chain reaction to create huge accidents involving many cars at a time. This is affectionately known as "The Big One".
Daytona is one of the most frustrating races to either bet on or construct a NASCAR DFS lineup. No matter how fast or strong a car you pick, their race can be ended in an instant through no fault of their own.
A race at a superspeedway is one of the hardest to predict because its outcome is almost entirely luck based. Most winning bets and NASCAR DFS lineups are successful only because the cars selected survived to the end and not because they were the fastest on the day.
Other Race Notes
1. Of every team's average finish at all Daytona races since 2017, the bottom five teams in NASCAR are the biggest of them all. Chip Ganassi, Hendrick, Joe Gibbs, Stewart Haas and Penske all collectively have average finishes of 20th. Why the lack of success? It's not necessarily to do with the fact they don't have fast race cars, as collectively they dominate total laps led. But probably much more likely to do that most huge crashes start with incidents at the top of the field, who then collect innocent bystanders down the track. There also typically are multiple crashes in the final 20 laps of each race as drivers jockey for position up top and are more aggressive. While you shouldn't exclude any of these drivers from DFS, it does mean that drivers from inferior teams do stand more of a chance against the big boys than other races would.
2. So which of the smaller teams are successful at Daytona? Since 2017, the team with the highest average finish at Daytona is Go Fas, thanks primarily to good finishes from Corey LaJoie and Matt DiBenedetto. Their strategy every year is usually the same – stay towards the back of the pack for most of the race, let everyone else wreck around them and wind up near the Top 10 and hope they don't get caught up in a late race caution. That's been a very successful strategy, as they have four Top 15 finishes in their last 7 Daytona races.
3. Of the more established teams, Roush Racing has the most restrictor race success in terms of average finish of anyone. Since 2017, Roush cars have an average finish of 14.7 on restrictor plate race tracks while leading 213 laps. Most of these laps have been led by the departed Ricky Stenhouse Jr., but Ryan Newman historically is known as a great restrictor plate driver. Chris Buescher also isn't a slouch on the superspeedways too. Though they struggle most elsewhere, their engineering department always seems to have these cars dialed in for Daytona and Talladega.
NASCAR DFS Picks
Denny Hamlin – $10,400: Hamlin is the recent king of Daytona, as he's won the last two Daytona 500's and has led the second most laps of anyone in the field there since 2017. Hamlin also should be motivated to pull even with Kevin Harvick in total playoff points accumulated, so he should be plenty motivated to go all out for yet another win.
Ryan Blaney – $10,000: Blaney has been on a cold streak of late, but he's one of the better restrictor plate racers in the field and could definitely use a win to get a little bit of momentum back. Since 2017, Blaney leads the field in total laps led at Daytona, and if he keeps his nose clean he could wind up on top at a superspeedway once again.
Joey Logano – $9,400: After a bit of a mid-season lull, Logano and his team seems to have things headed in the right direction after six consecutive Top 10 finishes. Like his teammate, Logano is a great restrictor plate racer and should have plenty of horsepower under the hood to be near the top competing for a win.
William Byron – $7,900: The overall results at the superspeedways haven't been great for William Byron, primarily due to bad luck getting caught up in big wrecks. But he and his Hendrick teammates always seem to have plenty of speed on the superspeedways, and he's fighting tooth and nail for a playoff spot. He and his team should be locked in, and maybe this is the week he grabs his first career victory to lock himself in to the Chase.
Michael McDowell – $6,900: The Front Row Motorsports team always seems to have both a successful strategy and speed under the hood for quality finishes. Their high watermark as a team came in 2013 when David Ragan and David Gilliand ran 1-2 at Talladega, pulling the upset win. As for McDowell, his average finish at Daytona is 12.3 across Leavine Family Racing and Front Row Motorsports, and has a knack of avoiding big trouble to produce a quality finish on the leaderboard.
Corey LaJoie – $5,300: He'll be popular at this price range because the word is out on how successful he and his team have been on the superspeedways. But this is basically a free space given all the uncertainty of superspeedway racing and his low price point. And the results speak for themselves – he and his team never have the fastest car at the track, but through great strategy always seems to grind out a quality finish. I'm unsure why he's priced this low, but I'll take it considering all the potential race dominators I'm able to cram into this lineup as well.
Looking for a free shot at millions of dollars in prizes? Download the Draft King's app and use promo code SGP