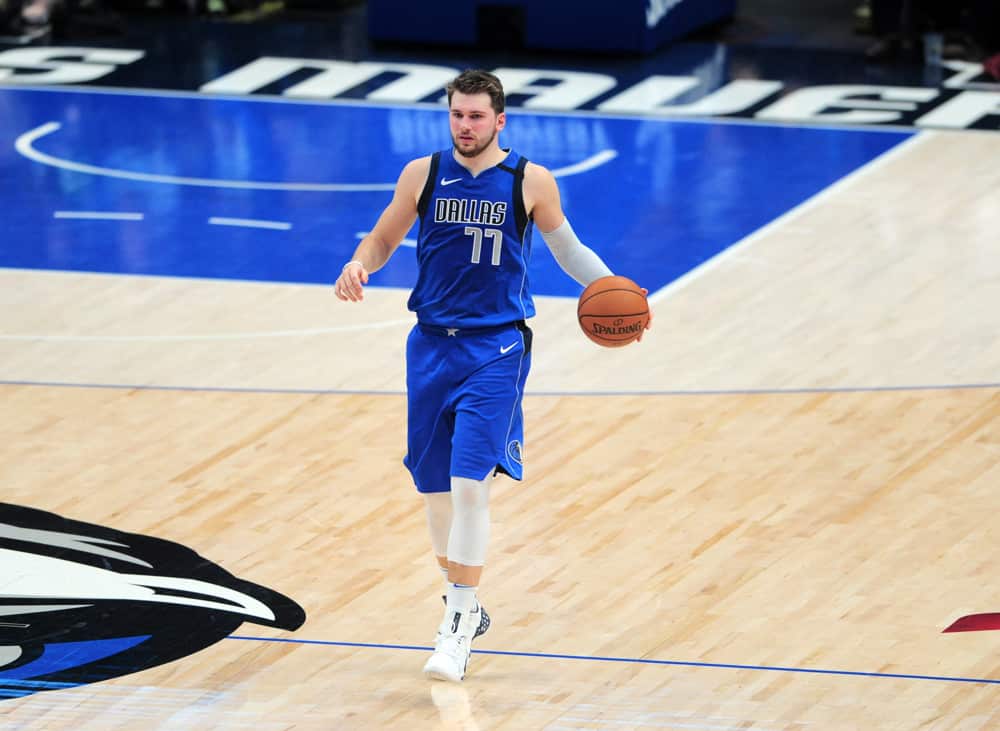 Powered by RedCircle
Podcast Recap
SGPN website editor Ryan McKee (@TheRyanMcKee) and NBA handicapper Zach Broner (@NBAZachB) give their NBA picks for every playoffs game against-the-spread on Friday August 21. Round One continues with the Toronto Raptors (-10.5) vs Brooklyn Nets, Denver Nuggets (-1.5) vs Utah Jazz, Boston Celtics (-5) vs Philadelphia 76ers, and Los Angeles Clippers (-5) vs Dallas Mavericks.
Ryan starts the podcast by complaining about how bad his picks have been since the NBA Playoffs began. People on Twitter have noticed also! Well, two people in particular have been giving Ryan crap about losing money, but they still claim to be fans. Next, Zach recaps the Clippers loss to the Mavericks in Game 2 of that series. He raises the question: Is Luka Dončić better than Kawhi Leonard? The answer is no, but Cool Hand Luke is on the path to eventually surpass Mr. Fun Guy.
Zach and Ryan move into previewing Friday's game, starting with the game three between the Clippers and Mavericks. Both feel this has to be a bounce-back game for Kawhi and PG-13. Hopefully Montrezl Harrell will finally be in game shape, completing the Championship-level level roster that Ryan and Zach both bet on at +300 before the Bubble.
And they finish with their other three NBA picks for Friday. It's great previews and banter all around. Just listen and we promise you'll enjoy.
Make sure to check all updated NBA Picks at sg.pn/nbapicks and make sure to subscribe to NBA Gambling Podcast on Apple and Spotify.
Rate and review this podcast, and you might win a FREE HOODIE from the SGPN Store. Just email a screenshot of your review to nbagamblingpodcast@thesgpn.com. We'll pick two of our favorite submissions. Be creative, be honest, and tone down on the foul language so iTunes doesn't delete it.