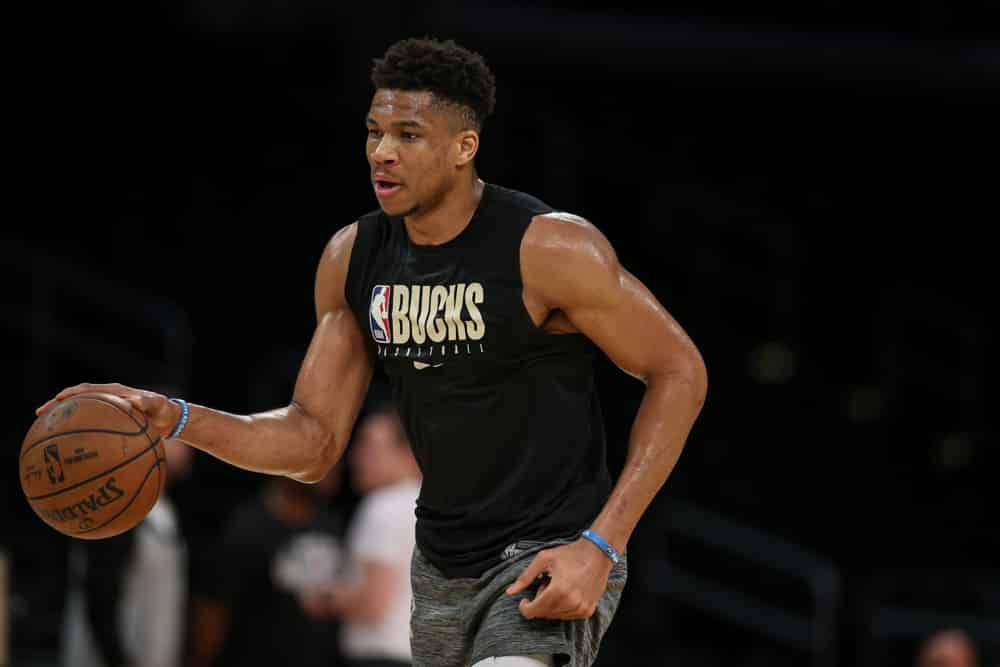 Powered by RedCircle
Podcast Recap
The NBA Playoffs are officially kicking off and we have everything you need to bet on day one. Ryan McKee (@TheRyanMcKee) and NBA handicapper Zach Broner (@NBAZachB) pick every game against-the-spread for Tuesday August 18: Orlando Magic vs Milwaukee Bucks (-12), Miami Heat (-4) vs Indiana Pacers, OKC Thunder (1.5) vs Houston Rockets, and Portland Trail Blazers vs Los Angeles Lakers (-5.5).
Zach and Ryan start by recapping the very first game of the NBA Playoffs, the insane overtime matchup between the Denver Nuggets and Utah Jazz. Donovan Mitchell's 57-point performance ranks third in single-game playoff history but it still wasn't enough to overcome The Joker, Jamal Murray and crew. Does this game change how Ryan and Zach are betting this series going forward? Probably not … they both still like Denver.
After the Denver-Utah chat, the guys give out their best bets for Tuesday and then dive into each of the games. Zach and Ryan only disagree on one bet right now … listen and find out which one.
Make sure to check all updated NBA Picks at sg.pn/nbapicks and make sure to subscribe to NBA Gambling Podcast on Apple and Spotify. If you rate and review this podcast, then email a screenshot of your review to nbagamblingpodcast@thesgpn.com, you might win a hoodie from the SGPN Store.