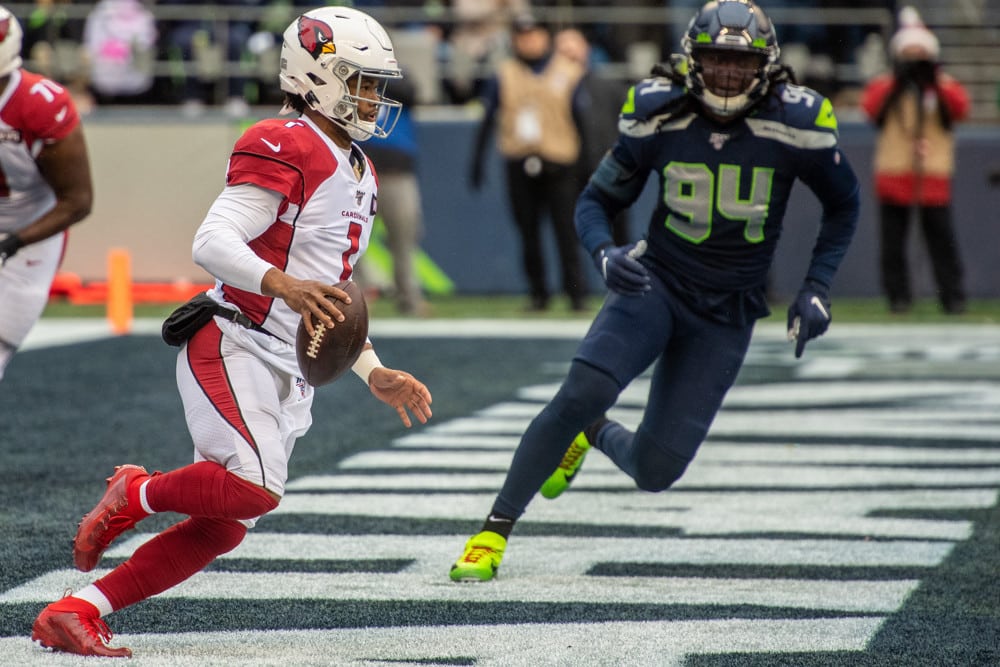 NFC Win Totals & Preview
The guys begin their NFC Win Totals Preview podcast by breaking down the Mr. Unlimited video aka Russell Wilson's alter ego. Followed up by a quick recap of the PGA Championship include Sean touting his Collin Morikawa pick and Ryan cashing his Jason Day to win the first round.
(08:15) Then they're joined by Brandan Schulze of the Field Gulls podcast to help preview the 2020 Seattle Seahawks win total. The guys discuss the addition of Jamal Adams, the loss of Jadeveon Clowney and the emergence of D.K. Metcalf. Can the Seahawks cover their 9.5 win total? Will Pete Carroll get more aggressive on fourth downs? Will the Seahawks season truly be UNLIMMMMITED?
(36:00) Next up they're joined by Ryan McKee host of the NBA Gambling Podcast and site editor at Sports Gambling Podcast. McKee takes a big swig of the Cardinals Kool-Aid with is optimistic take on Kliff and Kyler in year two. Kramer makes a case for Vance Joseph being a decent d-coordinator and their signs for regression from a five win season, while Sean compares them to this year's Cleveland Browns.
(65:55) Ryan and Sean are in agreement that this year's Los Angeles Rams may be headed in the wrong direction. With Jared Goff, Aaron Donald and Jalen Ramsey eating up a giant portion of the cap do they have enough depth on the roster to succeed? Will more people join Sean on Jared Goff Sucks Island this year? Is there a case that Sean McVay has lost his touch?
(84:45) The biggest question facing the 49ers is how real will their Super Bowl hangover be? Can their DL still dominate without Deforest Buckner? Is there enough surrounding Jimmy G to allow him to succeed? Can Kyle Shanahan still keep scheming up a winning offense? Is their 10.5 win total way too high?

Listen to the SGPN NFL Preview Series
Podcast Video
Mr. Unlimited Russell Wilson
When they ask u somethin'… tell 'em ur….. #UNLIMITED pic.twitter.com/832yylOTjy

— Russell Wilson (@DangeRussWilson) May 19, 2018
Podcast Transcript