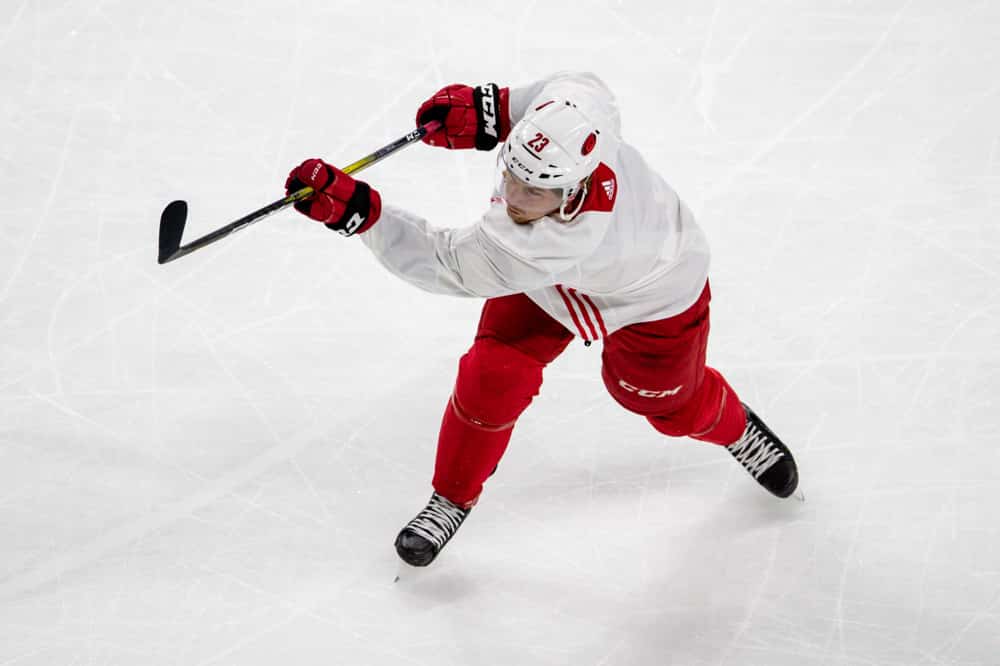 Let me open this up by explaining how little I know about ice hockey. I know nothing. I'm vaguely aware that the floor is cold, and that the guys holding the sticks go towards the net trying to get the puck past the goaltender. A lot of what I know comes from watching The Mighty Ducks.
This past year, I've taken a bit more of an interest as I discovered that the local hockey team to me (Fife Flyers) aren't actually completely terrible. Definitely not NHL levels, but for the EIHL, a solid mid-table team.
Unfortunately, there is precious little coverage of the NHL or ice hockey in general in the UK, so most of what I've picked up has been things I've come across online – small clips, occasional news stories, so much about Wayne Gretzky being like a cheat code for a video game.
In these Rookie to Bookie pieces, I'm going to give you my picks based on everything I've read, but not a lot of history with the sport. Hopefully, it'll provide you some insight and some fun.
I look ahead to the weekends games with open eyes and no ideas. Any sports fan worth his salt tries to look at recent results and head to heads to make educated guesses. I just make guesses. With a bit of luck, these will all be winners and I can tell my wife I'm a genius.
New York Rangers at Carolina Hurricanes
In the regular season, Rangers beat Hurricanes every single time they met in the regular season, so it looks like the coaching team in New York has the measure of Carolina. I'm going for another Rangers win.
NY RANGERS W
Chicago Blackhawks at Edmonton Oilers
In the regular season, the Oilers lost 3-1 and 4-3 to Chicago, so this could be tight. I'm basing it on very little except recent head to heads. Having looked online, I'll side with the general public and say an Oilers win.
EDMONTON OILERS W
Florida Panthers at New York Islanders
New York beat Florida 3 times in the regular season, so that would normally make me call a win. However, Islanders finished in March with a 7 game losing streak. This one is the toughest of the 3 to call, but I think the Islanders end their losing streak.
NY ISLANDERS W
Montreal Canadiens at Pittsburgh Penguins
A glance at the overall standings from pre-lockdown says that Pittsburgh should blow Montreal out the water. A 15 point advantage over Canadiens indicates to me a much stronger side that shouldn't have any issues in beating Montreal.
PENGUINS W
Winnipeg Jets at Calgary Flames
There was only 1 game between them in the regular season, which was a 2-1 OT victory for the Jets. Jets come into the post season on a 4 game winning streak, whereas Calgary had been unable to get a streak since mid-Jan.
WINNIPEG W
Arizona Coyotes at Nashville Predators
Coyotes have a superior goal difference, but in terms of goals scored, Predators have the edge. It could be a tight game with a strong defense facing off against a stronger offense.
COYOTES W in OT
Philadelphia Flyers at Boston Bruins
A roughly equal goals scored for both teams should be a high scoring game, but the Flyers have an inferior defence. Boston sit 6 points clear at the top of the rankings, a full 11 points over Philly.
BRUINS W
Tampa Bay Lightning at Colorado Avalanche
The only thing I could see a notable difference was Colorado having an inferior home record. As the home team in this game, that may count against them, but by this stage in proceedings, I'm giving serious consideration to tossing a coin on this one. Each team won once against the other in the regular season, however a 6-2 win for Colorado compared to a 4-3OT win for Lightning says that Avalanche could have the upper hand. This is definitely the game I'll stay awake for.
COLORADO AVALANCHE W