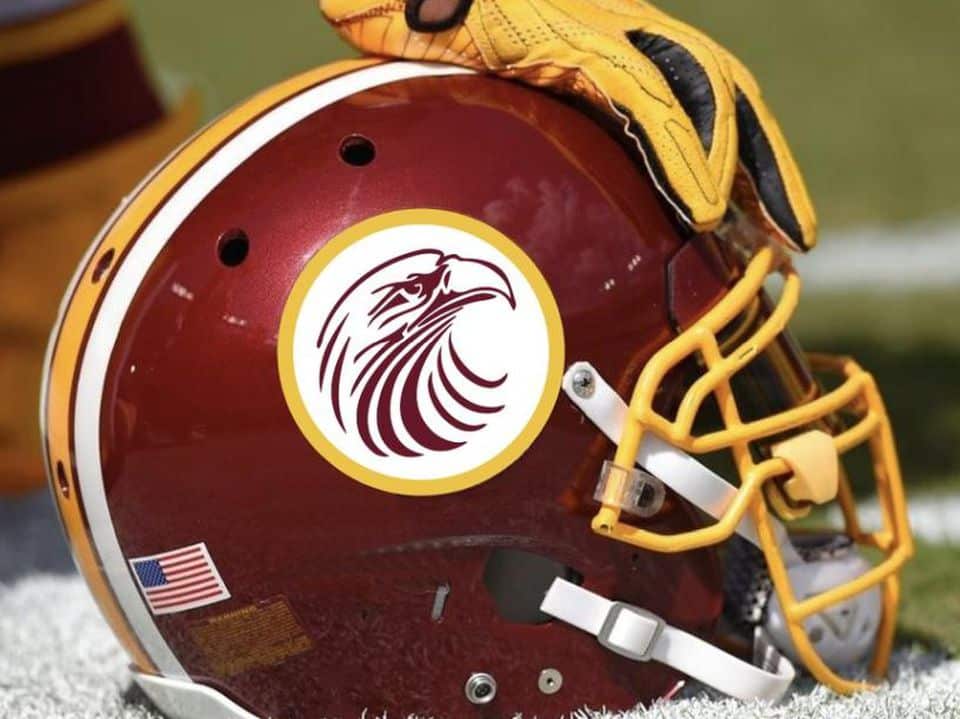 In a move years, if not decades, overdue the Washington Professional Football Team appears to have every intention of making a name change. Dan Snyder has insisted on keeping a racially charged name despite the obvious issues. Washington merchandise has been pulled by Amazon and Nike until there is a meaningful change made. There needs to be a new Washington mascot and name before the 2020 season starts and it is long overdue.
And here it is: the Redskins are undergoing a thorough review of the team's name.

And let's be clear: There's no review if there's no change coming.

Redskins on way out. pic.twitter.com/ZrS3cCvhMg

— Adam Schefter (@AdamSchefter) July 3, 2020
There are odds available at MyBookie and we are here to break down the Washington Name Change odds for our degens everywhere!
Redtails (+200) 
If Washington is to change its franchise name (it should), then team should follow @petemrogers' design pic.twitter.com/GPsWFgy6DB

— Ollie Connolly (@OllieConnolly) July 2, 2020
The odds-on favorite right now to be the new name has a connection to the armed forces and could allow Washington to keep the burgundy and gold. Dan Snyder and Ron Rivera have both expressed a desire to have a team name that will pay respect to the military. Naming the Washington team after the famed Tuskegee Airmen of World War II would be a huge step in the right direction for Washington. Not only is it an amazing name, but it also has a strong history behind it and pays tribute to a remarkable group of men. At +200, you will be hard-pressed to find a bet you feel better about.
Go here for the updated Washington Redskins next name odds.
Presidents (+300)
When you think of Washington, quite often you think of the President of the United States. Naming a pro football team after their city's most famous resident makes sense, but despite good odds, this name feels like a long-shot. Cheering for a team that will automatically be related to whoever the current president is feels like a stretch. Although it has some merit and could lead to some fun uniforms relating to historical presidents, it does not feel like a name that will unite a fanbase. Like the thought here, but probably not happening.
Memorials (+500)
The Memorials feels like it is in a similar category to the "Presidents." When you hear Washington Memorials, your mind will immediately go to the large obelisk on the National Mall. There are many, many memorials around DC, but everyone's mind will go to the one honoring the first President. Plus, what would the logo be for this? If it was anything other than the Washington Monuments that would just be way too confusing.
Veterans (+800)
Washington Veterans has a nice ring to it and fills the desire for Rivera and Snyder to honor servicemen and women. Not sure if you go with "Veterans" you can keep the color scheme as easily as it is with Redtails. A team named the Veterans conjures up imagery of a red, white, and blue logo, or possibly camouflage. With reports that Washington wants to keep the burgundy and gold color scheme, this seems like a long shot.
Monuments (+1000)
The Washington Monuments?

— Jonathan Capehart (@CapehartJ) July 3, 2020
See previous comments about the Memorials and add in the fact they are now sharing the exact name of a large obelisk on the National Mall.
RedHawks (+1200)
Washington Redhawks final answer. No idea who made these, but I can dig it. #HTTR pic.twitter.com/nB5goVf6SH

— Burgundy Network Podcast (@BurgNetworkPod) July 3, 2020
This name is great and there are some great concepts out there on the internet already. The issue with this name is a group of Native American activists pulled off a demonstration against the defiant Dan Snyder in 2017. In December of 2017, they created a website hyping the changed name and fooled many. Given how defiant Snyder has been in the past, it seems unlikely he would go with this name.
Hogs (+5000)
This is a long shot, but one that would pay some homage to Washington's football history. It would be an odd name and there has been some talk about going with the Red or Crimson Hogs. Although the Washington fans will like this name it is not likely. Snyder and Rivera have made what they are expecting from a name clear.
Red Wolves (No Odds)
https://twitter.com/DCsportsXP/status/1281351266086662146
There has been some buzz online about the Red Wolves as a name, but there are some amazing concepts out there. Unfortunately, you cannot get odds on this so they are just included for entertainment purposes.
Warriors (No Odds)
One other thing I was told: The plan, as of now, is that the colors will remain burgundy and gold. https://t.co/hZUGw8RtVw

— John Keim (@john_keim) July 8, 2020
Much has been made of the fact that Snyder owns the trademark on Washington Warriors. However, the issue here is Warriors might lead into controversy as many people want to keep the old Washington spear logo. Using the old spear logo does not resolve the issue of an insensitive name so Warriors is most likely off the table. Unfortunately, you cannot get odds on this so they are just included for entertainment purposes.
Sentinels (No Odds)
Washington Sentinels pic.twitter.com/PwBUXkXfde

— Matt Miller (@nfldraftscout) July 2, 2020
For all the fans of "The Replacements" out there we all are hoping for the Sentinels to happen. Oh, and they could sign Joe Flacco and have him change his name to Falco. We wish that this one would happen, but alas it will not. You cannot get odds on this Washington name change so it is included for entertainment purposes only.