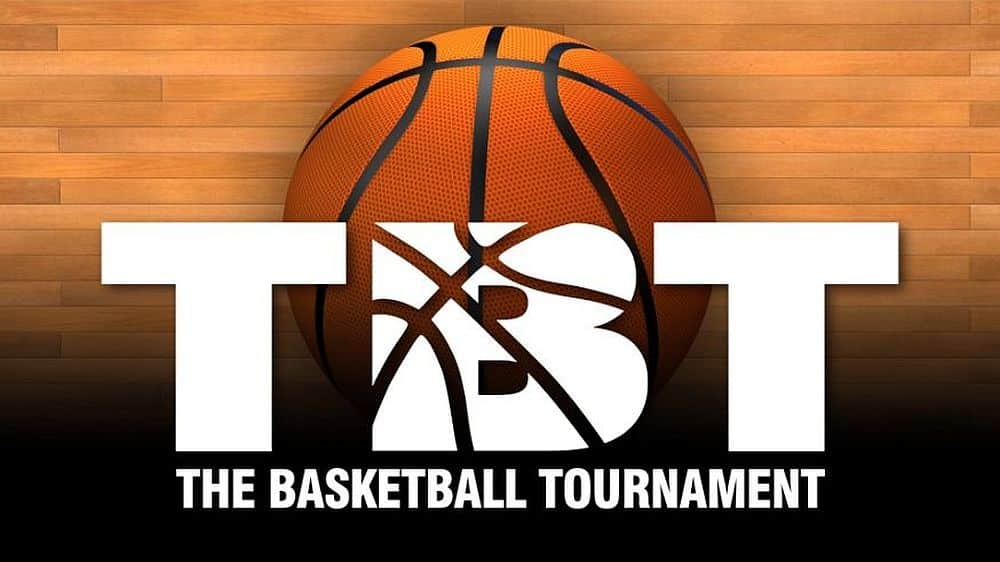 As we've been granted a glimpse at the pro sports world functioning post-COVID, along the way there have been the unfortunate situations where players from nearly every recognized sport have tested positive for Coronavirus, further resulting in their disqualification for any immediate continued participation.
The Basketball Tournament was no exception.
TBT announced early Sunday evening that the number five-seeded Eberlein Drive team was forced to be disqualified following the positive COVID-19 test results of one of their players. And with that, team Brotherly Love advances to the quarterfinals facing the winner of Monday's matchup between Team CP3 and Golden Eagles.
Thankfully for the sake of Daily Fantasy, we've got Showdown (DraftKings) and Single Game (FanDuel) slates awaiting our reservations and some solid prizes along with them!
Golden Eagles, the comprised Marquette alumni number four-seed, take on the elam-ending victor Team CP3, who won their Saturday matchup off a well-poised defensive stand on a misfired pass by team Primetime Players beyond the arc, leading to an emotional transition dunk by CJ Harris for the W.
This slate should be a fun pivot from the standard roster format, giving us another angle to break down TBT action from, and hopefully cash out on as well. Plus it will serve as a friendly reminder as to what Showdown basketball slates were like (how I miss it)!
High ($9K+ DK/$20+ FD)
Nate Mason, Team CP3
Guard ($15,900 DK/$28 FD)
Déjà vu! The hype (and price tags) is very much real, as Nate Mason carries the weight of the world along with hope for the Million Dollar top prize to Team CP3. Saturday's introductory sample for 2020 featured nothing shy of pre-tourney expectations set for the Minnesota Golden Gopher alum.
Racking up a ton of usage in a 26 point, 2 assist, 1 rebound performance which led to an epic finish down the stretch (link above), Nate Mason was found in optimal lineups on both sites scoring 39.3 fantasy points on DraftKings and 40.2 over on FanDuel, setting Monday's stage for what should be a high-octane performance in what we can hope to be a close game. Team CP3 being able to keep it as such relies upon Mason putting up the continued high volume shot selection seen from him since last season, making for a fantastic Captain/MVP selection as well.
Elgin Cook, Golden Eagles
Forward ($9,200 DK/$21 FD)
The Oregon Ducks ex-star forward looks to be involved early and often in this Golden Eagles offense, as he was a 2016 Pac-12 Tournament MVP and averaged a 22.9% Usage rate through his three years in college. Cook's 14.8 points per game in his third and final award-laden NCAA season evidence his high price tag, along with a career 50.6 field goal percentage.
Elgin Cook is a clear scoring threat and looks to be a key factor down the stretch should the Golden Eagles end up victorious (or going the distance anyhow), as he averaged 31.9 minutes per game in his junior year with the Ducks as well. Cook also averaged 4.7 rebounds per game in his three-year Oregon stint.
Mid-Tier ($5,100-$9K DK/$14-19 FD)
Dwight Buycks, Golden Eagles
Guard ($8,600 DK/$19 FD)
The three-year NBA shooting guard (Raptors, Lakers, Pistons) played only two seasons with Marquette before going pro, and is among the premier talent of the Golden Eagles roster. He averaged 11.8 pts, 4.3 assists, and 4.7 rebounds per 40 minutes in college and having cross-conference experience in the NBA is more of a rarity in these parts; one which should come into play if the game stays close down the stretch.
His ability to steal the ball effectively could pay off in fantasy points on the defensive end as well, as he was 10th in Big East Steal Percentage in 2009-10. Being that steals pay off in dividends when it comes to DFS, Buycks could be a roster difference in getting to cash lines.
CJ Harris, Team CP3
Guard ($6,200 DK/$16 FD)
The Saturday afternoon hero himself, Mr. CJ Harris came through in the waning moments and put the ending in "Elam Ending" over Primetime Players, dunking in transition off a deflected and contested miscue pass that carried Team CP3 to the Round of 16.
Harris possesses that explosive upside at a mid-range value on both sites, manufacturing 28.2 FanDuel Fantasy Points and 24.8 DraftKings Fantasy points in Saturday's hangnail victory. He averaged a 21.3% usage rate through four years at Wake Forest, and is another indicator for scoring potential in what will be a hard-fought uphill battle against a four-seeded Golden Eagles team coming off an opening round bye.
Putting up 12 points, 2 assists, 1 rebound, and 1 block in the opening round, CJ Harris will be looking to be every bit as involved in this Team CP3 offense, along with on defense where he averaged 1.7 steals per 40 minutes in college.
Looking to bet on politics? Check out the Presidential Odds.
Darius Johnson-Odom, Golden Eagles
Guard ($8,100 DK/$17 FD)
A significant member of the Marquette Golden Eagles deep-range shooting unit from 2011-12, Darius Johnson-Odom could pair quite well with an Elgin Cook on the offensive, as stacking an assisting courtmate with a ball-dominant shooter like Odom could rack up some significant fantasy points and prove to be a constant should he get going early.
Darius-Johnson Odom holds a 23rd-ranked career Usage Percentage in the Big East, with a whopping 26.2% usage rate through college. His three-point assassin's modus operandi could be a fantasy dagger to behold should that talent reign consistent from yesteryear, as he holds the 8th all-time in career 3-point Field Goal Percentage for the entire Big East Conference to date (40.3% 3FGP).
Bargain ($1.5K-$5K DK/$10-$13 FD)
BJ Gladden, Team CP3
Forward ($5K DK/$13 FD)
While his collegiate numbers weren't quite as up to par as the aforementioned members of Team CP3, his performance in the opening round was proof of his potential and garnered fantasy production at a reduced price.
With a 12 point, 5 rebound outing in the Team CP3 76-74 win, Gladden churned out a 20 FanDuel Fantasy Point value stat line and looks to be every bit as involved with pulling the ball down off the glass. He held the 13th-ranked Defensive Rebound Percentage in the Sun Belt Conference at 18.9% in 2016-17, alongside 11th in the conference in Block Percentage that season (2.8%).
Holding weight in the latter two stat categories can be of discounted benefit in daily fantasy, where some only pay mind to scoring itself. Getting a multi-faceted player at a bargain rate makes for a value staple on both sites, and BJ Gladden is comparable to just that.