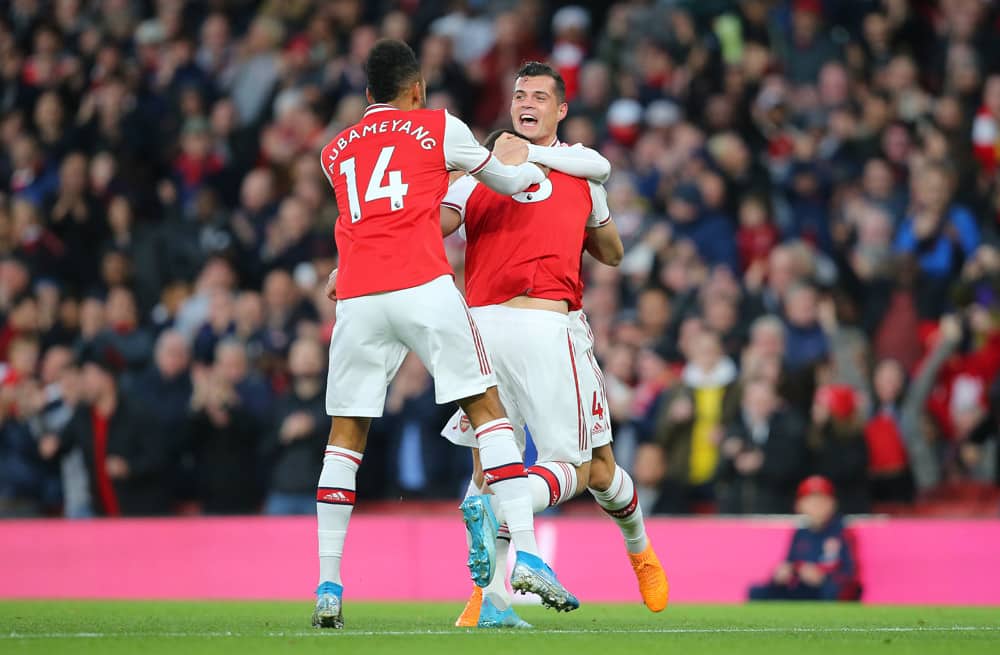 Predictions-
Saturday, July 4
Norwich 1-1 Brighton
Leicester 1-0 C Palace
Man United 4-0 Bournemouth
Wolves 1-1 Arsenal
Chelsea 3-0 Watford
Sunday, July 5
Burnley 1-1 Sheffield Utd
Newcastle 2-1 West Ham
Liverpool 3-0 Aston Villa
Southampton 1-3 Man City
Monday, July 6
Tottenham 2-1 Everton
Summary-
The race for the Champions League has never been tighter after Chelsea and Leicester both lost in midweek, with Manchester United now being installed as the favourites to finish 3rd in the league, with Leicester tipped to finish outside the top 4. This is partly down to Manchester United's recent good form, but also partly down to their upcoming fixtures, with every game looking like a potential 3 points. By contrast, Leicester travel to Arsenal and Tottenham, before hosting Manchester United on the final day.
With just one win each, West Ham and Brighton have moved themselves out of the relegation picture, which now seems to be between 3 teams battling to avoid the remaining 2 places, with Norwich already gone. Bournemouth are my pick finish 19th, given their horrible form and run-in, however, I have no strong lean when it comes down to Watford or Aston Villa – two teams I believe will be convincingly beaten at the weekend – as to which will occupy the final relegation spot. With points at a premium for the bottom sides, 2 wins from the remaining 6 matches is likely to be enough to stay up.
Game of the Week Preview: Wolves vs Arsenal
In-form Wolves are unbeaten in 8 matches and are targeting Champions League qualification this term, with just 3 points now separating Wanderers in 6th and Leicester City in 3rd. Wolves completed their third consecutive "win to nil" since the season resumed, with their 1-0 victory at Aston Villa. Meanwhile, Arsenal have rebounded from back-to-back defeats at Manchester City and Brighton, by stringing together 3 straight wins over Southampton, Sheffield United and Norwich City.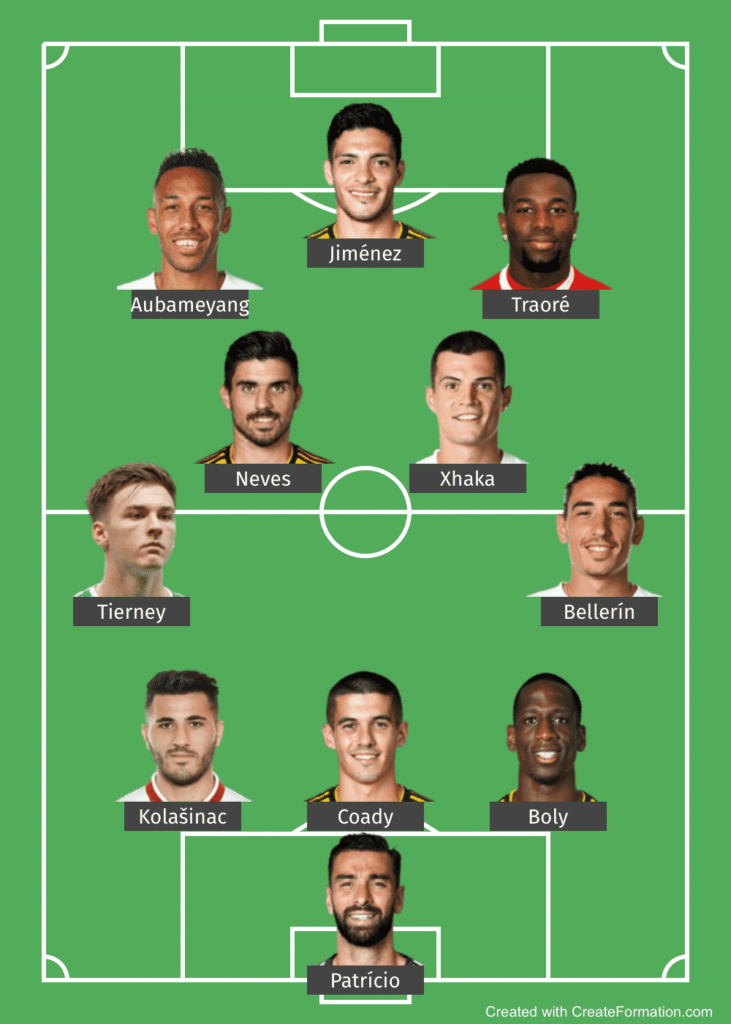 The combined XI further demonstrates how Wolves have entered the discussion among the top teams in the league, as they go neck and neck with Arsenal for places, a team widely regarded as a top 6 EPL side. The number of Wolves players included in this combined XI, coupled with their current league position, indicates that Wolves could have the potential to infiltrate the usual Premier League hierarchy for more than just one season, providing they can help hold of their key personnel and well sought after Manager.
Prediction-
Wolves haven't lost to the Gunners since they were promoted back to the Premier League, and while I expect that record to remain in tact this weekend, I'm not willing to take them against a rejuvenated Arsenal, who have been far tougher to beat under Arteta. With an incredible 26 draws between them season (exactly 13 each), I'm willing to bet on the pair playing out another draw this weekend.
Wolves 1 Arsenal 1