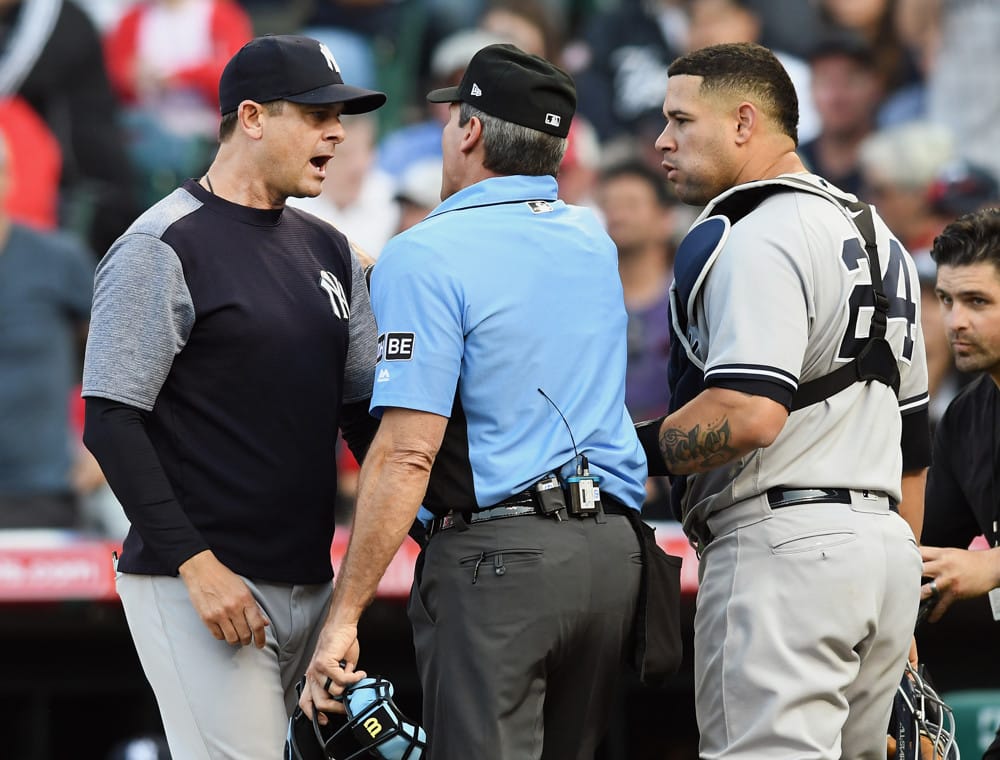 Baseball is (kind of!) back and it will certainly be weird. A few ridiculous things to ponder before Spring Training: The Sequel.
1. Meaningless Broken Records
Ted Williams was the last player to hit .400. He did it in 1941. The best single season ERA? Let's all say it together…Tim Keefe for the Troy Trojans with a .86 ERA in 1880. Duh.
Now, with a 60 game season we could see that .400 hitter. Cody Bellinger was batting over .400 well into May. Around the same time in 2018, Justin Verlander had an ERA of 1.05. And he didn't even get to face teams after they've been ravaged by Covid!
These are just two records and milestones that could absolutely happen this year. And just like the eventual World Series champion, no one will really care (unless your team wins then it totally counts).
2. A Bad Team Could Win The World Series
Unlike the NBA's Eastern Conference, where you just have to ask nicely, it's very hard to make the playoffs in Major League Baseball. You have to, like, win a lot of games and stuff.
That's because there's 162 games. That's so many games! BUT with such a small schedule, basically any team can get hot for a month and be postseason bound.
In 2018, the Mets had one of the best records through the first month plus of the season (17-9), then remembered their job is to make their fans suffer and regressed to fourth place. Will the Marlins get hot for 40 days, go 45-15 and win the East? Probably not! But they could, and that's all that matters.
3. Speaking Of Playoff Games, Mike Trout Might Win One
Unless you remember when you could get a Hershey bar for a nickel, Mike Trout is probably the best baseball player you've ever seen. And by the best baseball player you've ever seen, I mean you've likely just seen about 20 minutes of an Angels game and maybe an at bat or two at the All-Star game.
That's because unless you're an Angels fan (please wear masks, Orange County) there's not many chances to see the Trouter. The 3x MVP has been in all of one playoff series. It was three games and the Angels lost them all. Trout has one postseason hit … but it was a tater!
What if a shortened season means the Angels constantly subpar and injured pitching isn't a factor? What if he rides with Anthony Rendon to the Wild Card game promised land? What if he wins?!! One game!!! These are truly strange times and even the strangest possibilities are possible.
4. Players Will Be Out Of Shape…Even For Baseball Players
One of the great things about baseball is any BODY can play. Babe Ruth looked like your dad's friend that makes an inappropriate joke about Gisele Bunchin at a barbecue. Portly, chubby (dare I say fat?) baseball players are as much a part of the game as double plays and pretending 1-0 scores are fun.
Add the quarantined down time from spring training – where doing absolutely nothing is our civic duty – and the fact that baseball joins golf as the only major sport that can be played with a cigarette dangling from your mouth, there's a great chance we're about to witness the season of the dad bod. Million dollar athletes trying to run 90 feet without passing out. And keep their pants up. Personally, I am here for it.
5. A Team Might Win Single Digit Games
Last year the worst team in baseball was the Detroit Tigers. They won less than 30 percent of their games, and they were trying their best. That was with traditional days off, no global pandemic and getting to play the Royals 19 times. This year the division is better, they're playing 60 games in roughly 63 days, they'll have even less fans cheering them on than usual and just about no actual reason to try aside from the fact that one assumes playing baseball super good feels pretty great. When will a team like the Tigers, Orioles or Pirates decide to turn it in? Around mid-September when they're 5-38? One can only hope.
6. Managers And Umpires Will Fight From Very Far Away
One often neglected subplot to the return of all sports is that while the players are mostly young, dumb and full of non-high-risk genetics, every one else around the sport is not so lucky. We're talking coaches, managers and certainly umpires. This means leaving the dugout to scream six inches from an umpire's face could be an act of involuntary manslaughter (and an ejection/suspension.) Does this mean everyone will mellow out and enjoy a peaceful day of fanless baseball? Of course not. It means that managers will scream at umpires from a respectful distance, like a neighbor yelling at you to trim your hedges. Thankfully, this doesn't prevent managers from tossing a base across the field like Lou Pinella. Honestly, if you can't watch pudgy old men in baseball uniforms act like complete assholes, what's the point of even playing the game?
7. We Get More Players Mic'd Up, And Immediately Regret That Choice
A common thread among all fanless sports is the hope this will lead to more sounds from the field. Mic'd up players and coaches. Lebron talking shit. Tom Brady lecturing Mike Evans on the evils of nightshades. Finally learning what first basemen are talking to the baserunners about!
But the sad fact is…baseball players are boring. On the Moneyball A's Barry Zito was considered a quirky character because he surfed. And played the acoustic guitar. Do we need mic's capturing Anthony Rizzo asking Joey Votto where he likes to go golfing? Or how often he shaves his head? Sometimes the mystery really is better.
8. New Extra Inning Rules Will Make You Think You've Had A Stroke
Starting last year, MLB experimented with a variety of different rules in minor and independent leagues. One rule states that when extra innings begin, each offense starts their side with a runner on second. Speaking as someone who was drunk at a Brooklyn Cyclones game last year, saw this happen and thought I lost my mind – it's wild. You will see this happen in a game and run to your nearest Covid testing center. But don't be alarmed, it's a rule change to help pace of play. Because you know the worst thing about long baseball games is the sudden death part, not the five hours that came before it.
9. The Most Awkward Home Run Celebrations Ever
As baseball fans we love big fat taters. Major league dongs. And the celebrations that come with them. Elaborate high fives, sweaty men hugging each other and ripping each other's clothes off on a walk-off. This is the stuff baseball dreams are made of, and this year we won't see any of it.
Welcome to the world of socially distanced celebrating. What will happen? Air handshakes? Excited nods of approval? Maybe a little solo dance? The possibilities are truly endless. As are the chances that whatever happens will be incredibly, painfully awkward.
10. We Won't Get To Laugh At Pitchers Trying To Hit
One of my personal favorite things about baseball is how ridiculous many of its rules are. It's the only major sport where one league plays a completely different version of the game than the other. But this year that's not the case. There's a universal DH and we're all the worse for it. Sure, most pitcher ABs are terribly boring. Bunts. Taken strike threes. The occasional grounder to short. Yet sometimes…they're magical. Swings that would make a beer leaguer cringe. Watching someone run with the grace of a person who just discovered running was a thing moments before. And the occasional beauty of someone as out of shape as Bartolo Colon ripping a juicy meatball. Alas, this year we're only get to see actual professional hitters do the hitting. Frankly, it's sickening.