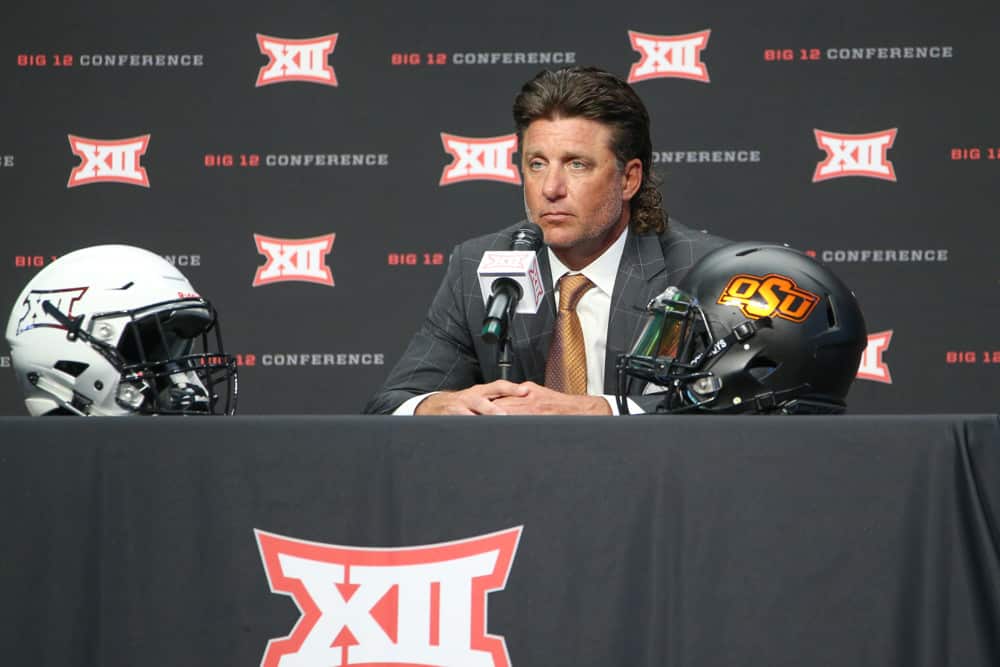 It's the latest edition of the only digital radio show that is typically devoted to Underdogs (when they games are all back) and host T.J. has special guests.
First, Top Handicapper of Majorwager.com and Vegas Insider, Brian Edwards, is back on the show with thoughts on the controversy with Oklahoma State Football coach Mike Gundy and his Cowboy players. Plus, Brian has his first preseason top 25 rankings for the upcoming College Football Season. Besides the usual favorites like Clemson, Ohio State, Alabama and Oklahoma, where does Brian have the likes of Oregon, Penn State and LSU?? And, which Group of Five team does Brian favor to crash the New Year's Six bowl games. Finally, Brian and T.J. debate the NBA revealing it's phases of resuming and what it means for the players. Plus, what is Kyrie Irving complaining about/doing to undermine the resumption?
Then, it's a special roundtable discussion with T.J. and three of his broadcast/sports media friends. Jonathan Grella of JAG Public Affairs in Washington, D.C., Kansas Sports radio host Tyler Jones and Longtime L.A./Fox Sports radio personality Tomm Looney are on the show together to debate several subjects. Those include their reactions to the Gundy controversy, the possible deal for MLB and it's players to FINALLY start the season next month and then a great discussion on June 17th, 1994 and all that happened that day. From the Rangers Stanley Cup parade, to Arnold Palmer's last round at the U.S. Open to the famed "O.J. Bronco chase" through the L.A. freeways. The guys have thoughts and reminisce on all of it.
Hear it all as part of 3 Dog Thursday!
And, a reminder to subscribe to the podcast on Apple Podcasts, Spotify and Google Podcasts.
And, SEE the four way conversation between T.J., Jonathan, Tyler and Tomm on the "3 Dog Thursday" YouTube page!