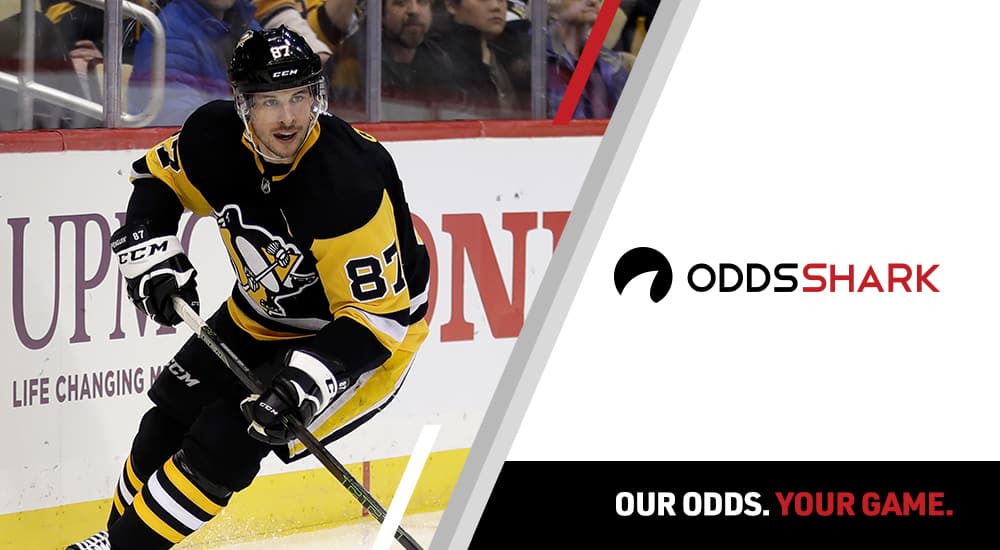 The Pittsburgh Penguins have been assigned the No. 5 seed in the Eastern Conference bracket of the NHL's revamped playoff structure for this season, forcing them into a play-in series when league action eventually resumes. Sidney Crosby and company, though, are the heaviest betting favorites on the NHL playoff series prices for that qualifying round at sportsbooks monitored by OddsShark.com.
The NHL's truncated regular season saw the Penguins finish fifth in the Eastern Conference in points percentage with a record of 40-23-6 (.623), so they miss out on the bye past the play-in round that will be enjoyed by the East's Boston Bruins, Tampa Bay Lightning, Washington Capitals, and Philadelphia Flyers. However, the Penguins do get to face off against the team with the lowest points percentage to advance to the postseason in the Montreal Canadiens, who went 31-31-9 (.500) in their 71 games during the season.
That has Pittsburgh sitting as the -200 favorite at online betting sites to knock out Montreal in their play-in series, with the Habs set as +170 underdogs. Pittsburgh won two of three meetings with Montreal during the regular season.
The other three Eastern play-in series have the Carolina Hurricanes set as -150 betting favorites against the New York Rangers (+130), the Florida Panthers as -120 favorites against the New York Islanders (EVEN), and the Toronto Maple Leafs as -150 favorites against the Columbus Blue Jackets (+130). 
Over in the Western Conference the biggest play-in series favorites are the Edmonton Oilers, who finished with the fifth-best points percentage in the conference with a record of 37-25-9 (.585) behind the St. Louis Blues, Colorado Avalanche, Vegas Golden Knights, and Dallas Stars. The Oilers are -150 betting favorites taking on the Chicago Blackhawks (+130), who are the West's No. 12 seed and scraped into the playoffs with a 32-30-8 (.514) mark.
Also in the Western Conference, the Nashville Predators are set as -125 favorites on the NHL odds against the Arizona Coyotes (+105), with the Vancouver Canucks then the -140 chalk taking on the Minnesota Wild (+120), and the Calgary Flames and the Winnipeg Jets listed in a -110 pick'em in an all-Canadian matchup to round out the slate.