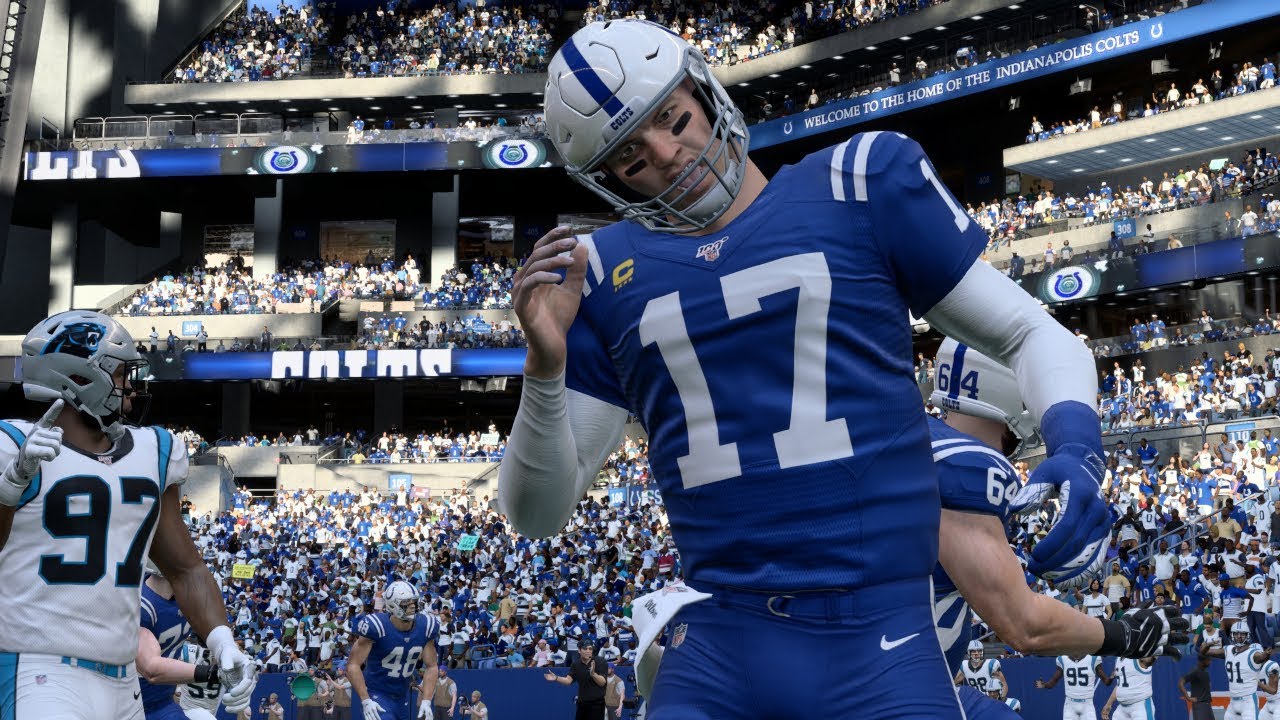 Division Champions have been crowned! We continue to follow the important trends and break down all the degen magic from Week 3 of Madden Mayhem.
Here are 5 takeaways from this week that can help you handicap next weeks Elite 8, Final 4 and Super Bowl! 
1. Over Gang
Let's face facts, we're gambling on football simulations. Living a conservative quarantine lifestyle isn't for us. The Over had a strong week going 6-2. Scoring should remain high in the final rounds of the tournament. Let's join the #OverGang and cash some tickets next week!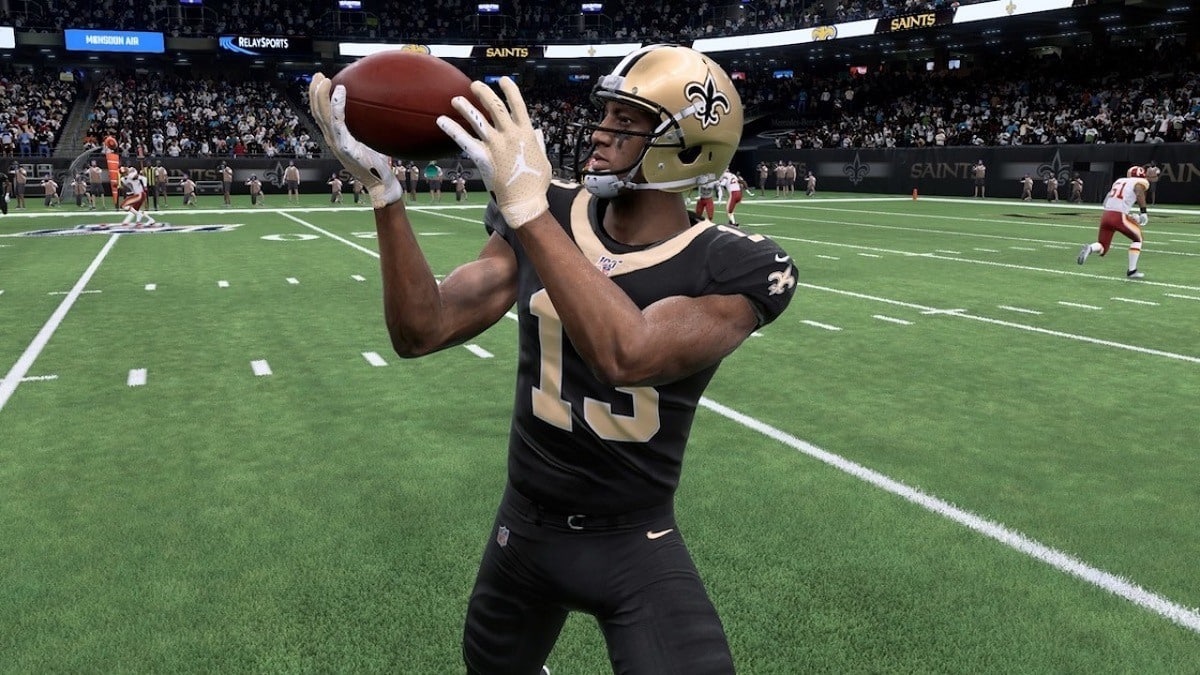 2. Dual Threats
We knew they would be successful going into this, but the mobile QBs have been electric.
Mitch Trubisky AKA Mitch Vick rushed for 83 yards and 2 TDs to take out Aaron Rodgers and tournament favorite Green Bay. Josh Allen won the AFC East. DangeRUSS Russel Wilson ran for 79 yds and 2 TDs against a stout San Francisco Defense to lock up the NFC West.
Don't be surprised when one of these mobile QBs pulls off the upset and wins next weeks Super Bowl!   
3. Not Deadskins
The Cinderella Story of the tournament is the Washington Redskins. They have defeated two huge favorites on the road in Philadelphia and Dallas. So far, the Redskins' moneyline has been the goose laying the golden eggs.
The public has refused to take them seriously. They should be another large underdog against Seattle, but don't be surprised if they win this one outright too! Their defense is underrated and they can run the ball with the three-piece combo of Peterson, Thompson and Guice.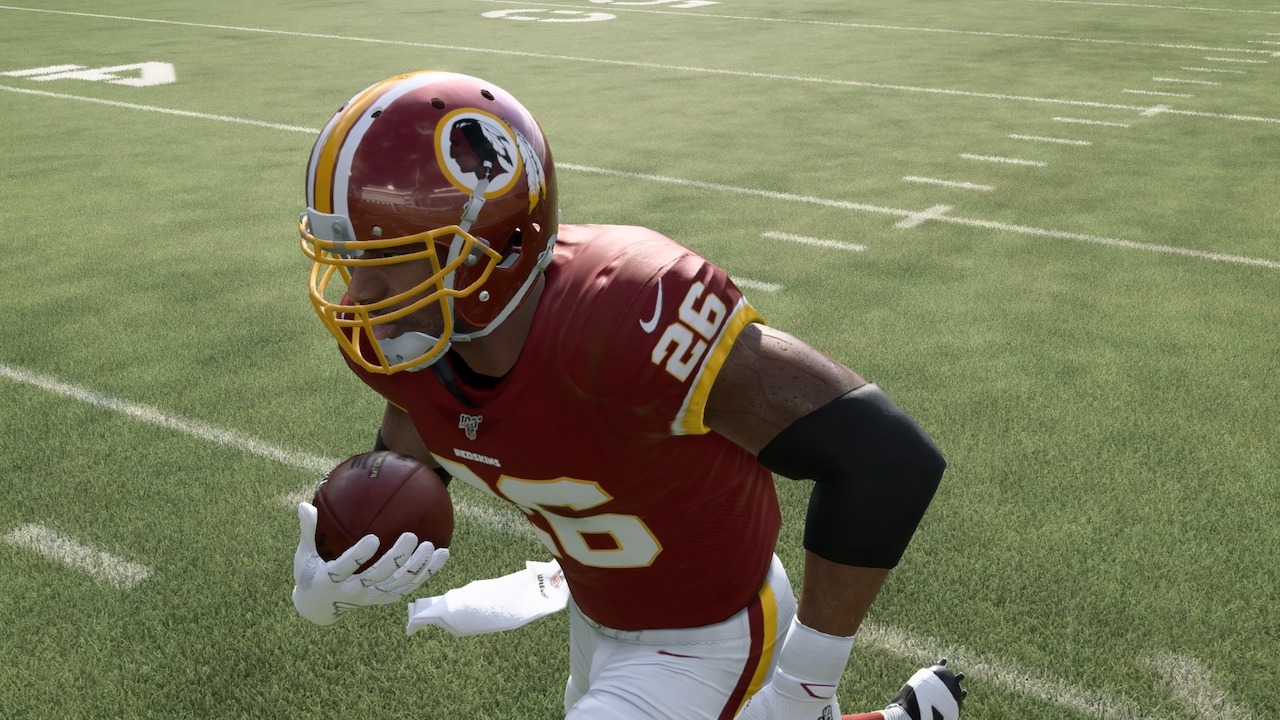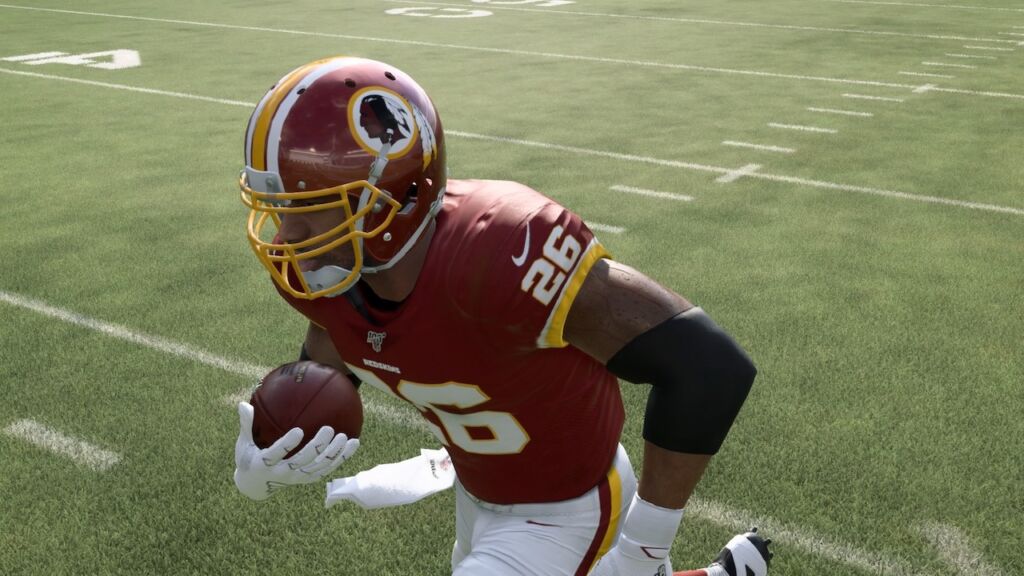 4. No TDs Needed
Who says you need to score TDs to win? Not the Buffalo Bills, that's for sure!
The Bills were able to squeak this one out by the skin of their teeth. You have to wonder how much they can score next week if they struggled to punch it into the end zone at all against Miami's atrociously weak defense. Field goals aren't going to be enough to beat Kansas City.
Looking for updates on when non-simulated sports return check out the sports return schedule.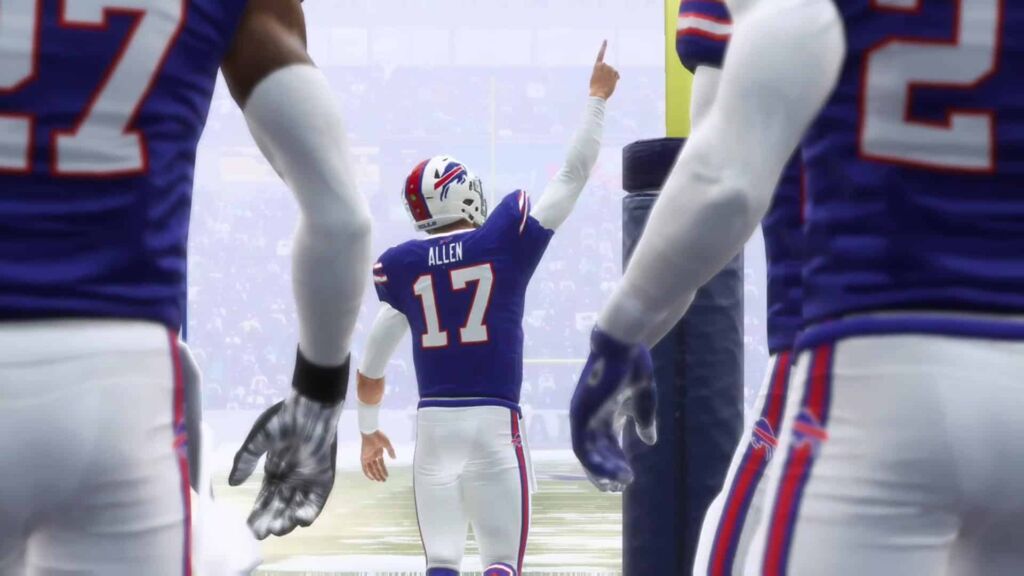 5. Hail To The Chiefs
The final score made it look a lot closer than it actually was. The Kansas City Chiefs offense absolutely boat-raced the Las Vegas Raiders.
Patrick Mahomes is throwing for 400 yds a game and is just absolutely dominating. Even with their defense being questionable, the Chiefs have to be the odds on favorites heading into the final week of Madden Mayhem.
NO 29 ATL 27
NO -7
O/U 53
Brees 372 yds 1 TD 1 INT
Kamara 127 yds 1 TD 3 Rec 42 yds 0 TD
Cook 9 Rec 114 yds 1 TD
KC 35 LV 21
KC -9
O/U 54
Mahomes 441 yds 2 TD 1 INT
T.Hill 11 Rec 186 yds 1 TD
Watkins 7 Rec 125 yds 0 TD
BUF 16 MIA 13
BUF -6
O/U 46
Singletary 88 yds 0 TD
Gesicki 8 Rec 81 yds 0 TD
Knox 7 Rec 94 yds 0 TD
CHI 40 vs GB 22
GB -5.5
O/U 48.5
Trubisky 237 yds 2 TD 0 INT (Passing) 83 yds 2 TD (Rushing)
Robinson II 3 Rec 54 yds 1 TD
A.Miller 5 Rec 59 yds 0 TD
IND 24 JAX 17
IND -6.5
O/U 47
Rivers 359 yds 3 TD 0 INT
Westbrook 10 Rec 122 yds 0 TD  
Burton 9 Rec 80 yds 2 TD
SEA 40 SF 19
SF -4
O/U 50.5
R.Wilson 200 yds 2 TD (Passing) 79 yds 2 TD (Rushing) 
Carson 101 yds 1 TD
Kittle 8 Rec 93 yds 1 TD
WAS 34 DAL 17
DAL -9.5
O/U 49.5
Haskins 305 yds 2 TD 0 INT
Guice 91 yds 
Sprinkle 8 Rec 106yds 1 TD
CLE 31 CIN 23
CLE -6.5
O/U 50
Burrow 353 2 TD
Chubb 71 yds 1 TD
Beckham 10 Rec 139 1 TD