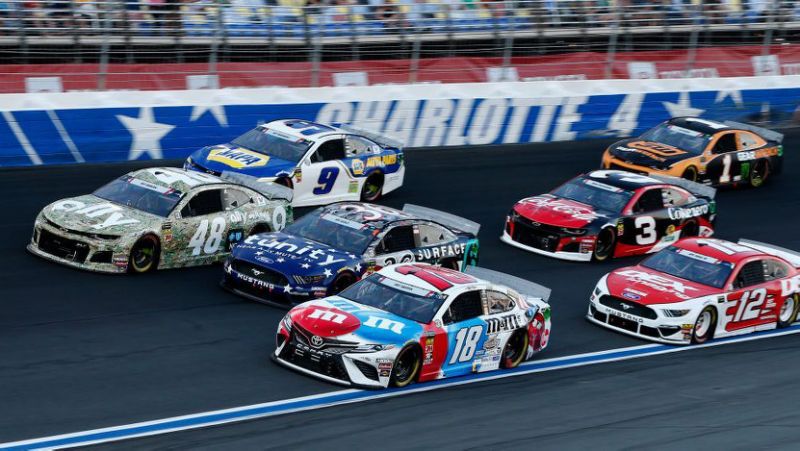 It's another edition of the only digital radio show that's devoted to Underdogs against the number, and while we don't have much, yet, sports are starting to come back. So, host T.J. Rives is ready to talk about it with his guests!
First, Brian Edwards of Vegas Insider and Majorwager.com is back on recapping last Saturday's UCF 249 and then, look ahead to their next show this weekend. Brian also had thoughts on updated NFL team win totals for this season after the schedule release last week. Brian has particular thoughts on some of the teams at the bottom of win list. The guys also conclude by talking recruiting controversies for Duke and Kansas in college basketball.
Next, Shannon Spake, host of "Nascar on Fox" pre-race coverage is on the show discussing the resumption Sunday of NASCAR live races in Darlington, SC. The stock car drivers are back after nine weeks and will actually race a total of four times over then two weeks. Shannon gives her thoughts on the excitement returning, even with no fans in the stands, and how unusual all of their coverage will have to be. Still it's exciting to have live racing back.
Finally, a FANTASTIC look inside the "Last Dance" documentaries for the 1997-98 Chicago Bulls 6th NBA title in eight years with Chicago sportscaster and Bulls radio and TV host, Lou Canellis. Lou shares some pointed thoughts and criticisms of former Bulls GM, Jerry Krause and blames him for breaking up the situation in '98. Canellis also shares tremendous recollections of being in the deafening arena for the clinching final game in Salt Lake City with Jordan hitting the iconic game winning shot to seal the '98 title.
Get all the insight and stories with the latest "3 Dog Thursday!"