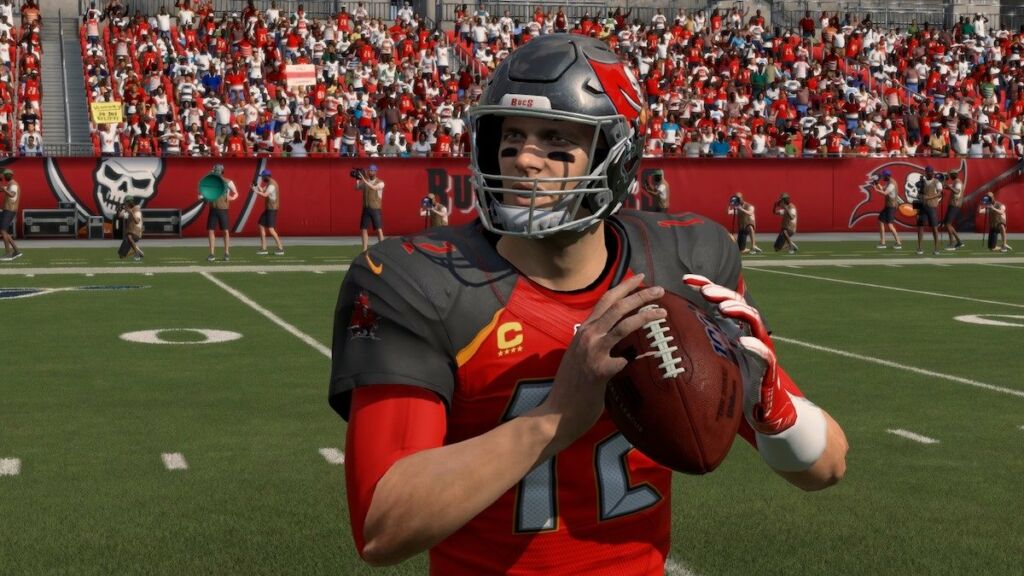 "Boom, what a hit" in classic John Madden 95 Sega Genesis voice. That's the way Madden Mayhem left me feeling after its inaugural night. We saw both games come down to the wire considering the spread. If you missed the opening night well luckily for you it's back tonight!
Well folks, here you go: Madden Mayhem is a single-elimination tournament consisting of all 32 NFL teams with live simulation games being announced by the SGP crew. Expect lots of action, hilarious and insightful commentary, and the opportunity to place wagers exclusively at MyBookie. See all details here. Holy Shit, I'm pumped for this!!
All games can be viewed on Twitch, YouTube, Twitter (@GamblingPodcast), Twitter (@theSGPNetwork), Facebook, and Instagram.

Carolina Panthers @ New Orleans Saints
Line: Saints -13.5
Total: 52.5
Friday 5pm PST
The Carolina Panthers will have a new head coach making his debut for the first time in 9 years. Matt Rhule is the new guy in Charlotte and well he's not the only change coming to the Panthers organization. Carolina has pulled the plug on their franchise QB Cam Newton as well. In fact, the Panthers went and signed last years Saints backup Teddy Bridgewater to a nice deal. Bridgewater should get the start but XFL MVP P.J. Walker was also added to the roster. Walker played college ball at Temple under Rhule so it wouldn't surprise me to see Walker get some burn with Carolina.
The offense should be the biggest mystery for Carolina. They added New York Jets wideout Robbie Anderson in the offseason. Anderson too played for Rhule in college but the main question here is how good will this offense really be? Sure, they have one of the leagues best running backs in Christian McCaffrey and I'm sure he'll get plenty of touches based off Rhule's offenses in college but the rest of the offense remains a big question.
Defense well that's Matt Rhule's background and he pretty much just spent an entire draft building the defense up. Look for rookie Auburn defensive tackle Derrick Brown as a possible defensive rookie of the year. Brown should make a big impact immediately. Linebacker wise they will suffer now that longtime Panther great LB Luke Kuechly has retired. Even with no Kuechly the strength of this Panthers team should be on the defensive side of the ball.
The Saints and head coach Sean Payton are trying to win one more before legendary QB Drew Brees hangs it up. The Saints have perhaps the best wide receiver in the league in Michael Thomas and Payton went out this offseason and added former 49ers wideout Emmanuel Sanders. Brees has great weapons to throw to and their backfield is elite with Alvin Kamara and Latavius Murray. The Saints lost valuable backup QB Teddy Bridgewater but Sean Payton brought in former Tampa Bay Bucs starter Jameis Winston to learn under Brees. Winston provides a good insurance policy for the Saints if Brees happens to go down.
Defensively the Saints are led by defensive end Cameron Jordan and linebacker DeMario Davis. The defense tended to give up big plays at times last year but Jordan & Davis kept them a stable unit. They also brought back former safety Malcolm Jenkins in from the Eagles. Jenkins should instantly make the secondary a much better unit and perhaps help stop the big plays that were such killers to them a season ago.
Prediction:
Saints offense will coast and be up big early but I think 13.5 is too many points. Look for the Panthers and Matt Rhule to get the late backdoor cover. Give me the Panthers and the points.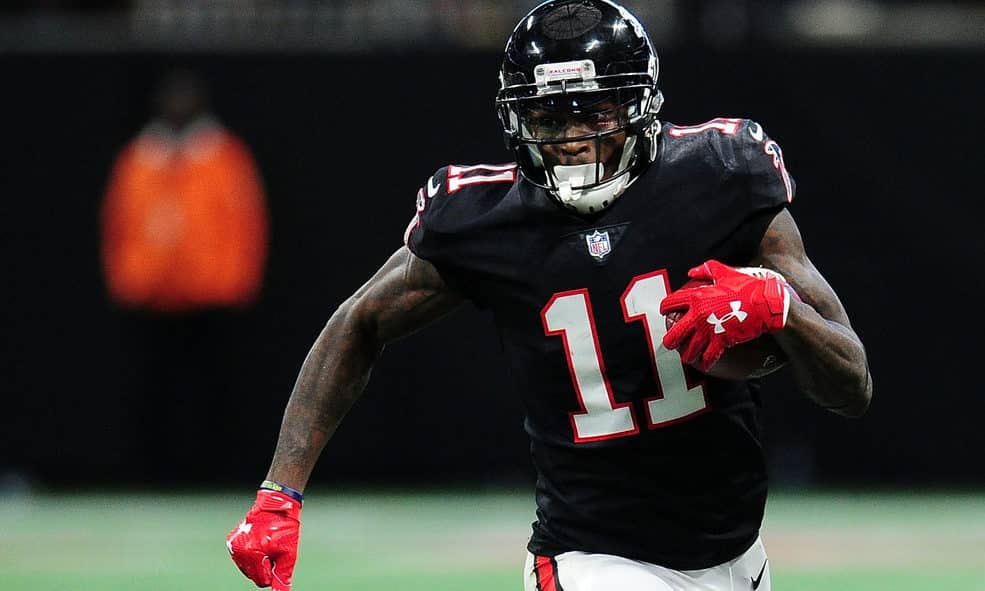 Tampa Bay Buccaneers @ Atlanta Falcons
Line: Bucs -6.5
Total: 52.5
Friday 7pm PST
It's finally here. The Tom Brady "Tompa Bay Buccaneers" first game experience will be in Madden Mayhem. Brady is one of the best QB's ever so look for the Bucs to become instant contenders. Brady of course talked his good friend Rob Gronkowski out of retirement and got him traded to Tampa. That alone should make this offense a dangerous offense. Then you add in Mike Evans, Chirs Godwin & O.J. Howard and this offense really could be something when it comes to passing the football. Running the ball for the Bucs is Ronald Jones and they also drafted Vanderbilt RB Ke'Shawn Vaughn. This is a weak are for the team but perhaps Vaughn and Jones can carry enough of the load.
Defensively this unit is solid especially on the defensive line. Led by names such as Vita Vea, Ndamukong Suh & Jason Pierre-Paul. The D line could be a big x-factor. Second year linebacker Devin White is primed for a big year. The Bucs also drafted Antoine Winfield Jr. at safety in the 2nd round. Winfield Jr. led the NCAA in interceptions and should be a great player immediately.
The Atlanta Falcons were pretty bad last year but most of that was on defense. Offensively this team still has a ton of talent. Sure, QB Matt Ryan is getting up there in age but he's still a very serviceable quarterback. The Falcons added star RB Todd Gurley to their team this offseason so the ground game should be improved. The wideouts are still looking good with Ridley & Julio Jones. The offense should be able to score on anyone.
The Falcons knew their biggest weakness was defense so they drafted all defensive players. They also added Dante Fowler Jr. to try and get some pass rush going. Rookie cornerback A.J. Terrell is really the one to watch here. Tom Brady isn't dumb and I'm sure he'll look to attack the rookie on opening night for the Falcons. If the Falcons can just get a few stops and perhaps win the turnover game they could steal this one.
Prediction:
Tom Brady and the Bucs lead a nice 4th quarter drive to win the game but give me the Falcons at home to cover the 6.5. Matt Ryan and company have just enough offense to stay in this game and get the cover. If the Falcons can make any turnovers defensively they could win the game outright.