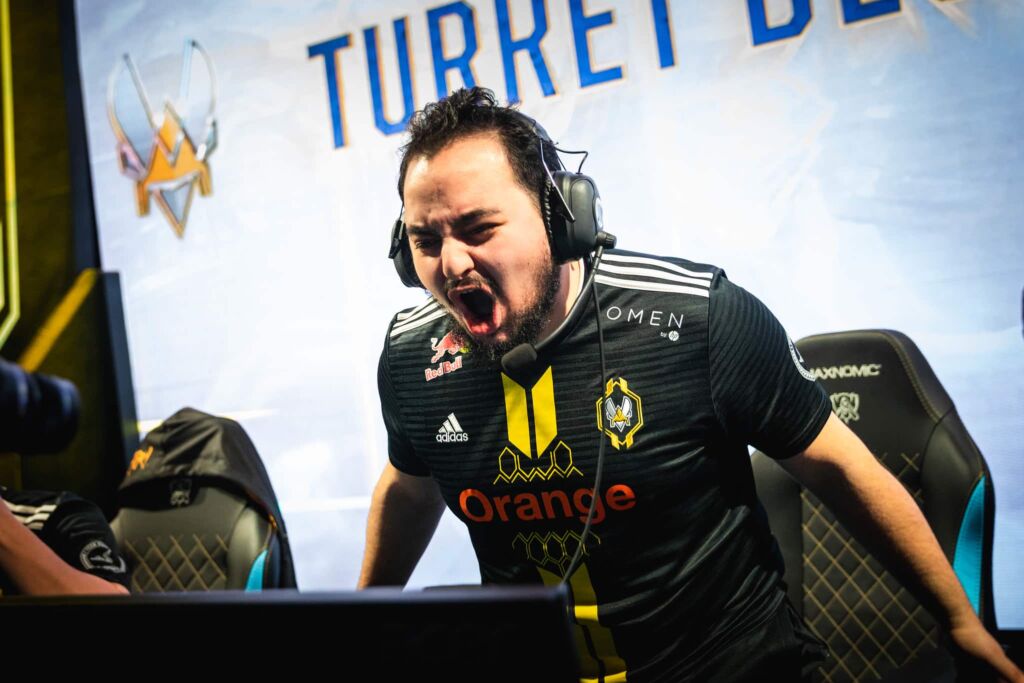 We've got all kinds of action across the globe in professional League of Legends on Saturday!
Our first stop will the one of the final three days of the regular season in the 2020 Spring LOL Pro League (LPL) in China where seven teams are battling for the final playoff spot. Then we'll hit on playoff matchups in Korea, Europe, and North America.
** indicates a selection I like a lot
LOL Pro League (LPL)(China)
Vici Gaming vs Victory Five
Saturday, April 18 – Start Time: 3am Eastern on Twitch
Victory Five are on the cusp of capping arguably the worst individual season in professional League of Legends history. They enter this match 0-15 in matches and 1-30 in games dwarfing the Jin Air Green Wings of LCK Summer 2019 who finished 1-17 with a 3-35 game record in what many consider the worst season of all-time. Victory Five have lost 22 out of 30 matches by double digit kills.
Vici Gaming had a tall order at hand to make a playoff run that needed to start with a win against then 15th place Suning Gaming on Tuesday. They lost 1-2. While they're not completely out of it yet, the best Vici can get to is 7-9 meaning they'd need just about everyone else to lose so they could get in on tiebreakers through game differential.
I think Victory Five complete the near sweep and cap this abomination of a season with a loss. If you're into big underdog stories they're a juicy +700 to win outright and +200 to take just a single game but I'm not touching it, I will, however do the same thing I did in their last match against a significantly better team and take their ridiculous kill spreads since Vici have an average margin of victory of only 8.6 on the season.
Looking to bet on Madden? Get more info here Madden Simulation Betting
Pick – Victory Five +10.5 kills @ -120 on maps one and two
FunPlus Phoenix vs Rogue Warriors
Saturday, April 18 – Start Time: 6am Eastern on Twitch
The defending world champs FunPlus Phoenix are looking back in form since reuniting the original starting roster. They completely dismantled LGD Gaming by a combined 42 kills to 12 over two games in their last match. LGD actually compare similarly to Rogue Warriors both in style and overall grade. Both have been feisty underdogs and ATS darlings covering the spread at a combined 15-8 clip as underdogs this season between the two.
Rogue Warriors actually have one of the more realistic paths to a playoff spot with two games remaining but defeating a FunPlus team that could lane a top two seed and a bye into semi-finals is a tough ask. Stylistically this is a tough matchup for Rogue Warriors who have earned the majority of their upsets against more passive early game teams.
FunPlus are winning by an average of 11.66 kills in their past six wins and Rogue Warriors are losing by an average of 12 kills over their past six losses. Rogue Warriors tend to lose really hard when they do lose with one of the highest margins of defeat in the LPL at 11.58 for the season.
**Picks – FunPlus -1.5 maps @ -175, FunPlus -7.5 kills @ -120 on maps one and two**
Suning Gaming vs Royal Never Give Up
Saturday, April 18 – Start Time: 8am Eastern on Twitch
Royal Never Give Up had a playoff spot more or less locked up last week and seemingly tried to lose it before it was secured for them with a loss by Team WE earlier this morning. Their drafts have been terrible and putting their players in impossibly difficult situations. For a team that looked like one of the best in the world earlier in the season, their coaching staff has done a horrible job.
Suning Gaming aren't mathematically eliminated but similar to Vici Gaming it would take a miracle to make playoffs.
Bad drafts are bad drafts and Suning are much better than their record implies. I like taking a shot on the dogs here. Underdog map spreads in the LPL are 74-50 on the season and sprinkle a little on the moneyline.
Picks – Suning +1.5 maps @ -170, Suning ML +225
LOL Champions Korea – Playoffs Round One
#5 DAMWON Gaming vs #4 KT Rolster
Saturday April 18 – Start Time: 4am Eastern on Twitch
This is a tale of "old man game" vs street ball.
KT Rolster have a combined 25 years starting experience, unprecedented in eSports and not only that but they play like savvy veterans too. They're versatile, creative problem solvers that are also one of the best up-tempo teams in the LCK. DAMWON are the wild young guns that rely on raw talent to get by. Think of this matchup like the college basketball program with stud athletic recruits (DAMWON) vs Villanova (KT Rolster).
Right now, savvy, intelligent play wins and mistakes are costly. DAMWON have been dumb, arrogant, and stubborn and it's been part of the reason they haven't delivered on their lofty pre-season expectations while KT Rolster turned around an 0-5 start to end up the #4 seed.
Most of DAMWON's numbers have also been boosted by them styling on bad teams, they have just a single quality win this season. KT also won the last meeting 2-1.
Let's go "old man game!"
Note: This is a best-of-three
**Pick – KT Rolster ML -150, UNDER 21.5 kills on maps one and two**
LOL European Championship (LEC)
G2 eSports vs MAD Lions
Saturday April 18 – Start Time: 11am Eastern on Twitch
MAD Lions did the impossible and upset the mighty G2 in their last meeting handing them their first playoff loss in almost three years but G2 are back after utterly destroying Origen in losers' bracket.
If not for one stupid mis-click in game five of their first series, G2 would have won anyway and nobody would be talking about this being interesting.
G2 are going to destroy MAD in this revenge spot and they're going to embarrass them while doing so.
Note: Best-of-five
**Picks – G2 ML -526, G2 -1.5 maps @ -204, G2 -2.5 maps @ +163, OVER 31.5 total kills maps one through three**
LOL Championship Series (North America)
Evil Geniuses vs FlyQuest
Saturday April 18 – Start Time: 4pm Eastern on Twitch
FlyQuest were spoon-fed a series win by TSM last weekend and still almost lost it after TSM badly lost the draft in all five games. Evil Geniuses managed to take a game against arguably the best team in LCS history Cloud 9. I think EG smash this series and you mean to tell me that this Evil Genius isn't going to win?
**Picks – Evil Geniuses ML -210, Evil Geniuses -1.5 maps @ -106**
**I also like parlaying Evil Geniuses and G2 moneylines and spreads**