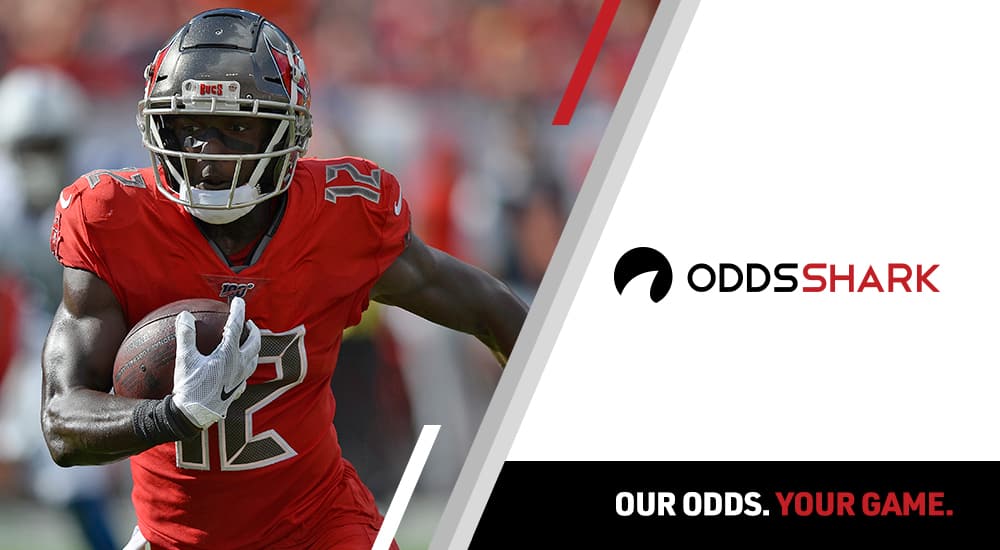 The Tampa Bay Buccaneers finished six games behind the New Orleans Saints in the NFC South standings last season, but with a new quarterback on the roster they've closed in on Drew Brees and company on the odds to claim that division title for themselves in the season ahead at sportsbooks monitored by OddsShark.com.
After signing longtime New England Patriots quarterback Tom Brady as a free agent this offseason the Buccaneers have moved to +200 on the NFC South division odds at the sportsbooks, putting them second behind the -135 Saints on those betting futures. New Orleans ran away with that division crown last year with a 13-3 record, while Tampa Bay was deadlocked with the Atlanta Falcons in second place at 7-9. Atlanta sits third at +600 on the NFC South odds, while the Carolina Panthers are a distant fourth on the list at +2000.
The Saints have won the NFC South in each of the past three seasons. The Buccaneers haven't taken the division title since 2007, when they finished 9-7 and lost a Wild Card game.
The Philadelphia Eagles needed just a 9-7 record to win the NFC East title last season, and they're tied with the Dallas Cowboys at +120 at online betting sites to finish atop the division again in the season ahead. Dallas was one game back of Philadelphia at 8-8 last year, failing to make the playoffs. The New York Giants sit at +900 on the odds to win the NFC East, while the Washington Redskins are a step behind them at +1000 on those betting futures.
Over in the NFC North it's the Green Bay Packers as +125 favorites to win the division over the Minnesota Vikings (+185), with Green Bay finishing three games up on Minnesota last season. The Chicago Bears are at +400 on those NFL odds, with the Detroit Lions at +850.
And the San Francisco 49ers are +105 betting chalk on the odds to win the NFC West division title again this season, after they went 13-3 last year and advanced all the way to the Super Bowl before losing the championship to the Kansas City Chiefs. It was the Seattle Seahawks that gave the Niners the biggest challenge in the NFC West last year at 11-5, and they're at +250 to take away the crown this season. The Los Angeles Rams then sit at +375 on those division futures, with the Arizona Cardinals rounding out the list as +750 underdogs.