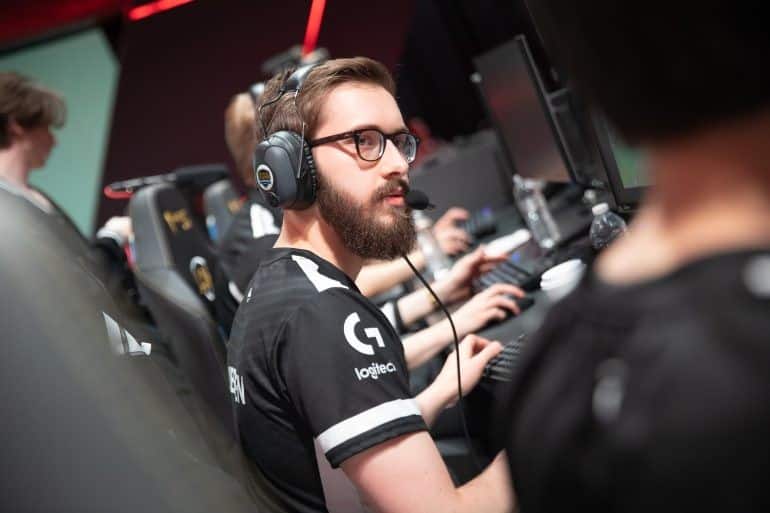 With all four major leagues running again we finally get our first FULL Saturday slate. From two in the morning until ten at night we get close to non-stop League of Legends! (where's that "Nerds!" sounder Sean?)
Let's not waste any time. Here we go!
** indicates a selection I like a lot
Saturday March 28th
LOL Champions Korea (LCK)
APK Prince vs DAMWON Gaming (Start Time: 2am Eastern on Twitch)
While DAMWON have had their struggles adapting to playing 2020 League of Legends, they're still a tremendously talented team. They made top eight at worlds just six months ago with this roster! APK Prince sit in last place for good reason. As crafty as they can be in draft, they simply lack the horses to really compete. DAMWON thrive in these types of matchups where they can individually skill-test repeatedly.
APK are losing by an average of 10 kills per game and DAMWON are winning by an average of 7.5 kills. Take the DAMWON kill spreads on map 1 and 2, you can also take the DAMWON -1.5 maps spread.
Pick – DAMWON -1.5 maps @ +100, **DAMWON kill spread -7.5 kills @ +143 maps 1 and 2** (could also do -6.5 @ +110)
Gen.G vs Afreeca Freecs (Start Time: 5am Eastern on Twitch)
Gen.G have been shoving everyone in a locker this season. They're 21-5 in games and 10-1 in matches and haven't dropped a game in four straight series. Afreeca just had an incredibly disappointing showing against a bottom half Sandbox team but both games were over before they began with really poor draft setups.
Afreeca are stylistically a good "punch up" underdog. They can beat teams that are better than them because they commit to all-in strategies which helps them steal games. Afreeca took game one agaisnt Gen.G last time out, I could see that happening again.
Pick – Afreeca +1.5 maps @ -120
Griffin vs DragonX (Start Time: 7am Eastern on Twitch)
Griffin looked great in their first game and half of the second game but ended up losing the series anyway. Game one was their best game this season but in typical fashion, they immediately let down. DragonX played against fellow juggernaut T1. Game one was close, game two wasn't. DragonX are still an elite team they've just come out of the break a bit rusty. Expect them to get right here.
**Pick – DragonX -1.5 maps @ -155**
LOL Pro League (LPL)
LGD Gaming vs Victory Five (Start Time: 2am Eastern on Twitch)
Two of the three worst teams in the league duke it out for… well, I don't know what. Victory Five are absolutely terrible sitting at 1-14 on the season. LGD aren't much better at 5-12. As bad as Victory Five are, they are really cheesy and, more importantly, LGD don't deserve to be laying -345 to anybody. In the spirit of the Sports Gambling Podcast I present the first "close your eyes special" for League of Legends
Pick – Victory Five +1.5 maps @ -120
BiliBili Gaming vs Team WE (Start Time: 5am Eastern on Twitch)
BiliBili are significantly better than their record and have run into a brutal schedule to start the season off. Team WE have been pretty good even after switching to a new starting mid laner. They haven't shown it yet because of the schedule, but I'm confident BiliBili are a better team. The value here is also tremendous. One "Underdog Special" coming right up! As always stake half on the +1.5 maps, and the other half however you like between the moneyline and -1.5 maps.
**Pick – BiliBili +1.5 maps @ -200, BiliBili ML +131, BiliBili -1.5 maps @ +337**
Invictus Gaming vs Suning Gaming (Start Time: 7am Eastern on Twitch)
Invictus are coming off of arguably their most embarassing loss in the past two years. New kids on the block eStar SMASHED them! You'd think this is a bounce back spot but I'm sticking with Suning here. Invictus are going to be fine, they're a ridiculously good team but they have a tendency to drop games because of the style they play. Suning are a pretty good team to begin with. Underdog spreads are 41-27 on the season. Suning are 3-1 ATS and straight up as underdogs this year.
Pick – Suning +1.5 maps @ +126
Both the LEC and LCS play best of one instead of best of three. I'll indicate the sides I'm on with an asterisk. Two for ones I really like a just like above.
LOL European Championship (LEC)
Start Time: 12pm Eastern on Twitch
Rogue vs FC Schalke 04
Excel eSports vs SK Gaming
MAD Lions vs Origen (-200)**
Team Vitality vs Fnatic
G2 eSports vs Misfits
LOL Championship Series (North America)
Start Time: 5pm Eastern on Twitch
Team Solo Mid (-181)** vs 100 Thieves
Evil Geniuses (+225)** vs Cloud 9
Team Liquid (-125)** vs FlyQuest
Counter Logic Gaming (+120)* vs Golden Guardians
Immortals (-160)* vs Dignitas