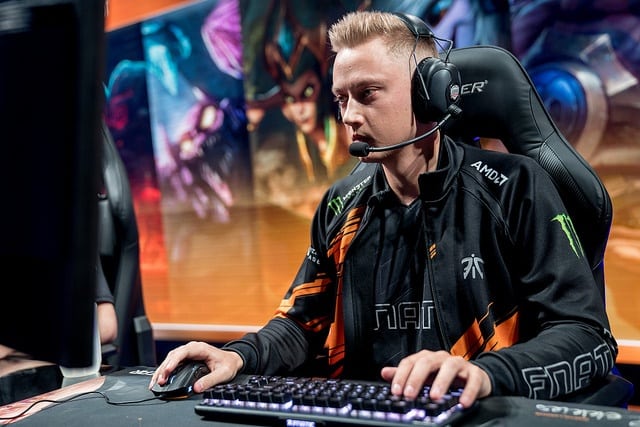 I double dog dare you…
The bloodbath of a week continued with two underdogs not just covering but winning outright. Cue the DMX dog bark drop! Vici managed to sweep the -654 favorites Royal Never Give Up 2-0 and Edward Gaming defeated the -369 favorites JD Gaming 2-1. At least LNG came through for us. The LPL has been an absolutely wild league this season. If you were to bet the underdog spread for the same amount in every single match this season you'd actually be in the green.
Friday's Record: 1-2 (LPL), 2-1 (LEC)
Saturday's in professional LOL are a lot like college football. You have action from 2am until 9pm, all day long. Tomorrow we have action in three of the four major regions, China (LPL), Europe (LEC), and North America (LCS). Europe started back up with their first day of remote play and if it's any indication of what the first few of these will be like, be prepared for a long day with a lot of technical issues. Hopefully that gets sorted out as they get better at this.
Onto the slate!
** indicates a selection I like a lot
LOL Pro League (China) – Saturday March 21st
Dominus eSports vs Oh My God! (OMG) (Start Time: 2am Eastern on Twitch)
OMG were a team I was high on going into the season, enough so to have some futures tickets on them. They've delivered. , since returning from the break OMG have defeated all but Royal Never Give Up, who are arguably the best team in the league even after that let down performance this morning. Dominus looked terrible against a significantly worse Team WE on Thursday. There's a good chance they're just as bad as Victory Five and will be battling to avoid that last place spot this season.
**Take the OMG moneyline @ -250 (2/3 of stake), OMG -1.5 maps @ +123 (1/3 of stake)**
BiliBili Gaming vs eStar Gaming (Start Time: 5am Eastern on Twitch)
BiliBili got absolutely destroyed by JDG on Wednesday while eStar had the cakewalk matchup of the dead last Victory Five on Monday. I put this selection in earlier this week as my pick of the week. BiliBili have looked awful but they have historically been one of the smarter teams in the league and are always well-prepared. eStar have one move ("He's doing the dice thing again, it's all he's got!"). One of these teams is fraudulent as hell and we're taking the value against them.
**BiliBili +1.5 maps @ -181 (1/2 stake), moneyline @ +172 (1/4 stake), -1.5 maps @ +395 (1/4 stake)**
Invictus Gaming vs TOP eSports (Start Time: 7am Eastern on Twitch)
Invictus have been so disrespectful to their opponents and sloppy in their execution that they've punted a game in their last two series which were against bottom half teams. This team used to do this a lot back in 2018 and early 2019 and it looked like they finally sharpened up last year but they're back to their old ways again.
TOP +1.5 maps @ -128
Both the LEC and LCS play best of one instead of best of three. I'll indicate the sides I'm on with an asterisk*. Two** for ones I really like a just like above.
LOL European Championship (Europe)
Start Time: 12pm Eastern on Twitch
Team Vitality vs FC Schalke 04
Origen vs SK Gaming
Misfits vs MAD Lions (+118)**
Excel eSports vs G2 eSports
Rogue (+172)* vs Fnatic
After Friday, favorites are 58-17 straight up this season including 23 of the last 25.
I really like MAD Lions in this spot. They steadily improved as the season has progressed. Misfits have been figured out and yet another great blueprint for their opponents was laid out in their loss Friday.
Rogue are one of the only teams that I think have the talent to beat the two elite LEC teams (G2 and Fnatic).
LOL Championship Series (North America)
Start Time: 5pm Eastern on Twitch
Team Solo Mid (-300)* vs Golden Guardians
Cloud 9 vs 100 Thieves
Evil Geniuses vs Team Liquid (-167)**
Team Dignitas vs Counter Logic Gaming
Immortals vs FlyQuest (-180 or better)*
North America has some more parity with favorites only 39-31 on the season.
TSM are rounding into form and Golden Guardians haven't beaten a playoff level team the entire season.
Team Liquid have had a rough split because their star free agent got held up because of visa issues and didn't join them until almost halfway through the season. They've been really up and down but the week off is exactly what the doctor ordered. Liquid have won the last four splits in a row.
FlyQuest are the best of the rest and Immortals have been trending downward over the course of the season.