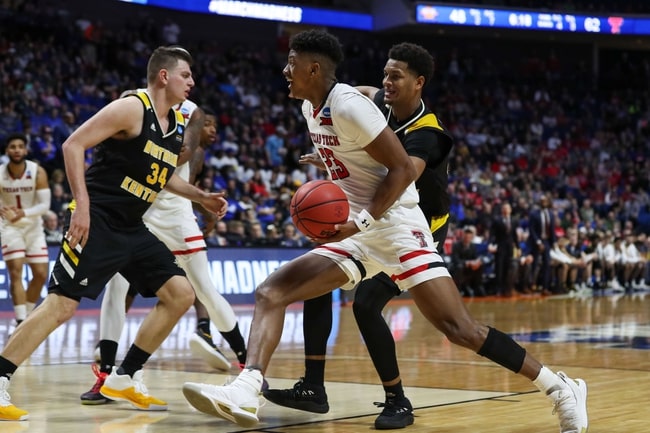 Horizon League Tournament Final UIC vs. Northern Kentucky Odds & Info
Time: Tuesday, March 10th @ 4:00 PM Pacific
Location: Indiana Farmers Coliseum, Indianapolis, Indiana
Radio: Tune In broadcasted by T.J. Rives
Spread: TBD
MoneyLine: TBD
Total: TBD
Odds courtesy of MyBookie.ag *Promo Code SGP*
Horizon League Tournament Final Preview
It will be a familiar team going for yet another Horizon League Championship win on Tuesday night in Indianapolis, as Northern Kentucky advanced Tuesday night's "winner-take-all game" for the NCAA Tournament with a semifinal win over Green Bay.
The Norse, the defending tournament champions in the Horizon League, came from behind in the second half to beat a feisty Green Bay team, 82-69 Monday night. Veteran guard Jalen Tate score 23 points and made three crucial free throws in the final two minutes to help salt away the win.
The Norse trailed by one at halftime and by five points early in the second half but overcame the Phoenix with solid play turning the ball over only eight times and out rebounding Green Bay 41 – 38.
NKU's bid to get back in the NCAA tournament will have to go through the UIC Flames.
The University of Illinois-Chicago pulled a shocker in Monday night's first semi-final. as they knocked off the number one seed and regular season champion, Wright State 73 – 56.
The Flames were led by Junior guard Tarkus Ferguson, his 25 points and three assists and got out to an early 19 – 8 lead and never looked back. The lead ballooned to as much as 25 points in the second half, as Wright State shot terribly on the neutral floor in Indianapolis.
The Raiders finished just 17 – 64 for a terrible 28% with their leading scorer Loudon Love (20 ppg) only making two shots and scoring just six points on the evening.
UIC came in as a 6-point underdog against the top-seeded Raiders, who were looking to go back to the NCAA tournament for the second time in three years. Meanwhile, the Norse of Northern Kentucky were favored by 5 on Monday night and covered it over Green Bay.
The two regular-season meetings between Northern Kentucky and UIC were bizarre as the Norse wiped out the Flames 68-52 in Chicago on January 10th easily covering the one point line. However, UIC destroyed Northern Kentucky in the rematch on February 16th as a 10-point underdog. They won by an astounding 30 points, 73-43 handing Northern Kentucky their worst loss of the entire season.
With Wright State being upset on Monday night, this is the fourth time in the last five years that the number one seeded regular-season champion has failed to make the championship game of the wide-open Horizon League.
The winner of Tuesday night's automatic bid game for the NCAA tournament is expected to be around a 13, or maybe even a 14, seed in the upcoming NCAA Tournament.