As the NBA season heads down the home stretch, we've come up on another important milestone in the season – the buyout deadline. That would be March 1st – any player released/bought out and signed by a team by March 1st is eligible to play in the postseason. After that date, the playoff rosters are frozen.
However, the quest to bolster a Finals worthy team with a player off the scrap heap has proven to be a bit of a fool's errand. There isn't exactly gold in them there hills – superstar players never get thrown away midseason for another team to snatch up for free. However, there have been a few buyout signings over the years that have paid off for their new teams.
Derek Fisher – 2012 Oklahoma City Thunder
Before he was just another in a long line of failed New York Knicks coaches, Derek Fisher was a championship-winning NBA point guard. He already had five shiny NBA championship rings by the spring of 2012, when the Lakers traded him to Houston, who promptly cut him.
Enter the up-and-coming Oklahoma City Thunder, who coveted Fisher's pedigree to help lead (hopefully) their young core of Kevin Durant, Russell Westbrook and James Harden to the promised land. And lead he did, as his unspectacular yet steady play helped OKC make it to that year's NBA Finals. He stuck around two more seasons in Oklahoma before retiring.
Boris Diaw & Patty Mills – 2012 San Antonio Spurs
Those two fine dressed cowboys proved to be a windfall for the San Antonio Spurs. We'll start with the Aussie, Patty Mills. While he wasn't a buyout per se, he was acquired in March of 2012 by the Spurs to bolster their team. This was around the time of the NBA lockout, and Mills had left the Portland Trail Blazers to play in his native land and China, where the Spurs picked him up from. Almost 600 games later, he's still with the team, winning a ring with them in 2014.
Frenchman Boris Diaw also was a prime pickup in the spring of 2012 after the Charlotte Hornets waived him. He ended up being a key cog on the Spurs all the way up to 2016, and while his signing didn't spur (pardon the pun) them on to a title that year, he was on that aforementioned 2014 championship team.
Joe Johnson – 2016 Miami Heat
I know what you're thinking – Big3 legend Joe Johnson played in the NBA?! Why, yes indeed Slow Mo Joe did. After the Brooklyn Nets waived him in February of 2016, the Miami Heat scooped him up.
He was a good acquisition for them, averaging around 13 points, 3 rebounds and 4 assists and helped the team make it into the second round of the playoffs. Big3 glory was soon to follow.
Enes Kanter – 2019 Portland Trail Blazers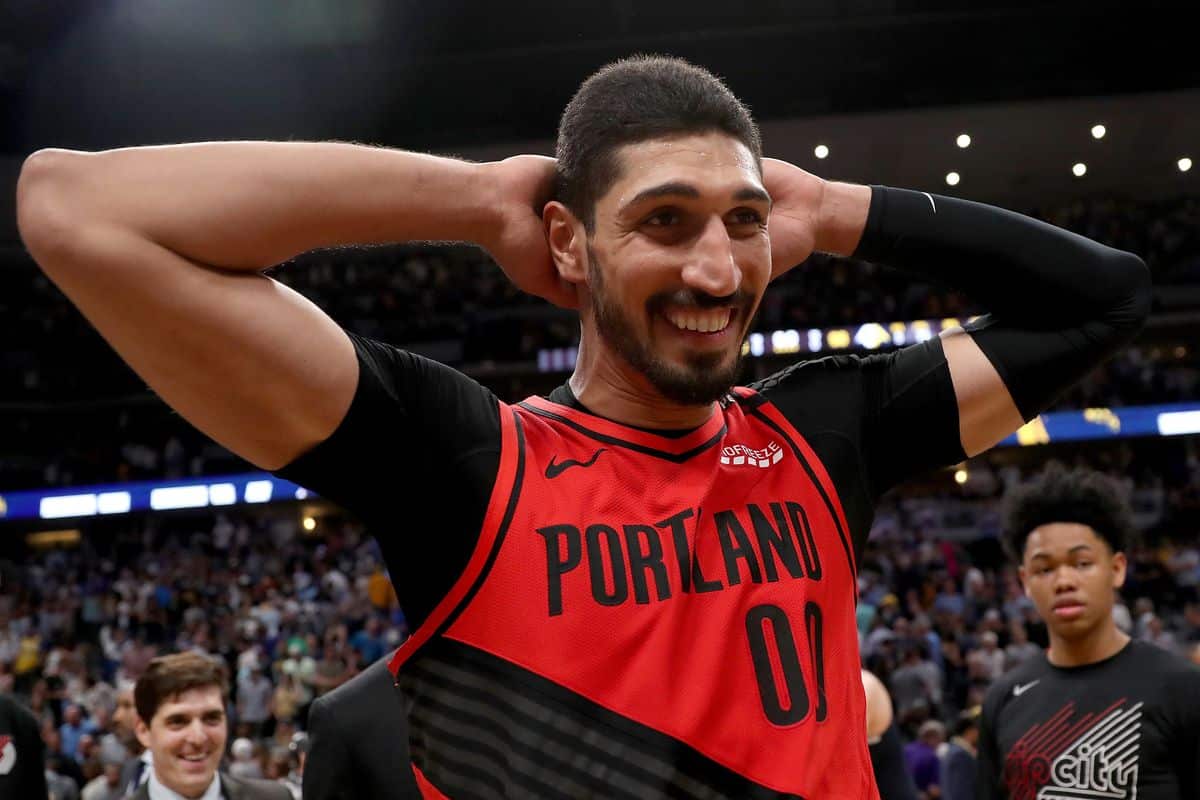 Enes Kanter hit the jackpot last spring, being waived by the New York Knicks (that is good news for anyone). He landed on his feet in Portland, and just in the nick of time (another pun, sort of) – big man Jusuf Nurkic was just weeks away from snapping his leg in half.
Kanter, who in the past was unplayable when the playoffs rolled around, played almost 30 minutes a night and averaged nearly a double-double for the Blazers on their surprise run to the Western Conference Finals.