The decade started off so promising for my picks in this space, only for it to quickly go to pot. A 1-1 effort at UFC Rio Rancho last weekend has put this column further into the red for 2020. Let's make this weekend in Auckland, New Zealand the start of a hot streak, shall we?
The octagon's third venture to Auckland sees a native son headline. Lightweight Aucklander Dan Hooker will take on American (and member of the UFC's commentating team) Paul Felder in the main event at the Spark Arena. The hometown hero is currently a slight -145 betting favorite against Felder's +115. Unfortunately the rest of the card is average, at best, and lacks many well known fighters.
But that just means there might be some betting numbers out there that we can take advantage of. Here are my LOCK and underdog picks for UFC Fight Night: Felder vs Hooker.
Jake Matthews (-225) vs Emil Meek
I'm going with a big favorite to start things off here, as I recommend splashing some money on Jake Matthews. Competing in the UFC since he was 19, the now-25-year-old Australian will have a bit of a home court advantage on Saturday night, going up against the Norwegian Meek. Besides fighting close to home, The Celtic Warrior should have the advantage in every aspect of this fight. He lands more strikes and absorbs less strikes than Meek. He is significantly better in grappling – Meek has been taken down 14 times in his last two fights. And he's on a far hotter streak, winning four of his last five (Meek has dropped his last two).
STONE COLD LOCK: Look for the young prospect to continue to rise and perhaps give Meek his walking papers (most fighters don't survive losing three straight in the octagon).
Loma Lookboonme (+160) vs Angela Hill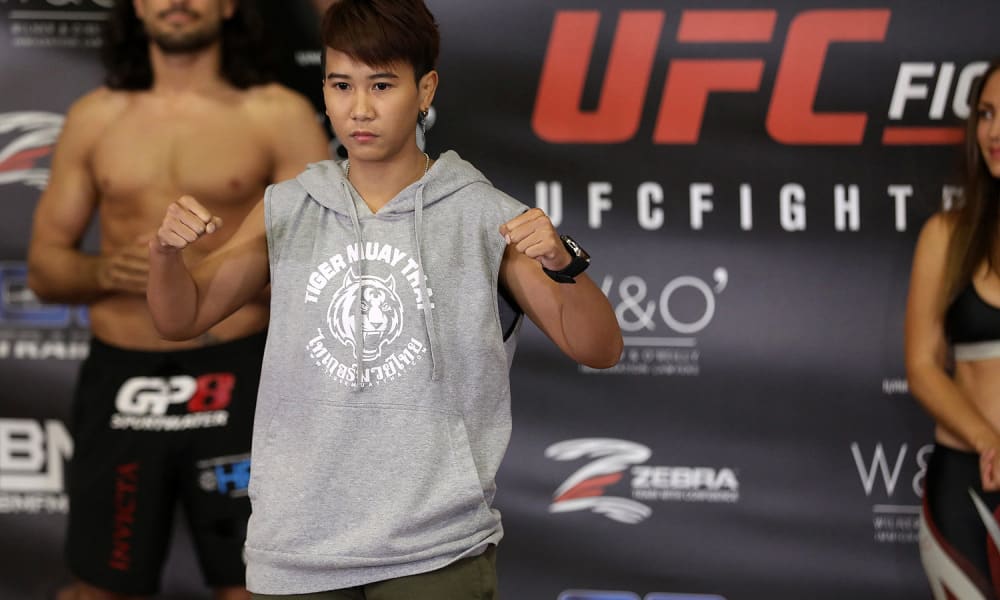 With its rich martial arts history, it's a surprise it took until late 2019 for the UFC to sign a Thai fighter. That fighter would be Konlak Suphisara, aka Loma Lookboonme. And the 24-year-old Muay Thai fighter didn't disappoint, winning her debut. Yet she heads into this fight a betting underdog, going up against last minute opponent Angela Hill. This will be yet again another short notice fight for Overkill Hill, who only seems to fight on short notice.
She is on a bit of a roll, winning two straight, but the last win was just a few weeks ago at UFC Raleigh (where I unwisely picked against her). Less than a month between fights, and this one being on the other side of the world, might be too much, even for a fighter known for quick turnarounds. But I mostly feel that Lookboonme is a live dog in this one due to her striking ability. Hill gets hit almost as often as she dishes it out. She also often gets into clinch battles with opponents, which is an area where Lookboonme excels (no surprise given her Muay Thai background).
UNDERDOG PICK: The young Thai should be worth a gamble in this one.
Overall Results for This Column
Record: 37-28
Earnings (based on $100 bet per): -($118.45)
Return on Investment: -2%
2020 Results
Record: 4-4
Earnings (based on $100 bet per): -($150.31)
Return on Investment: -19%