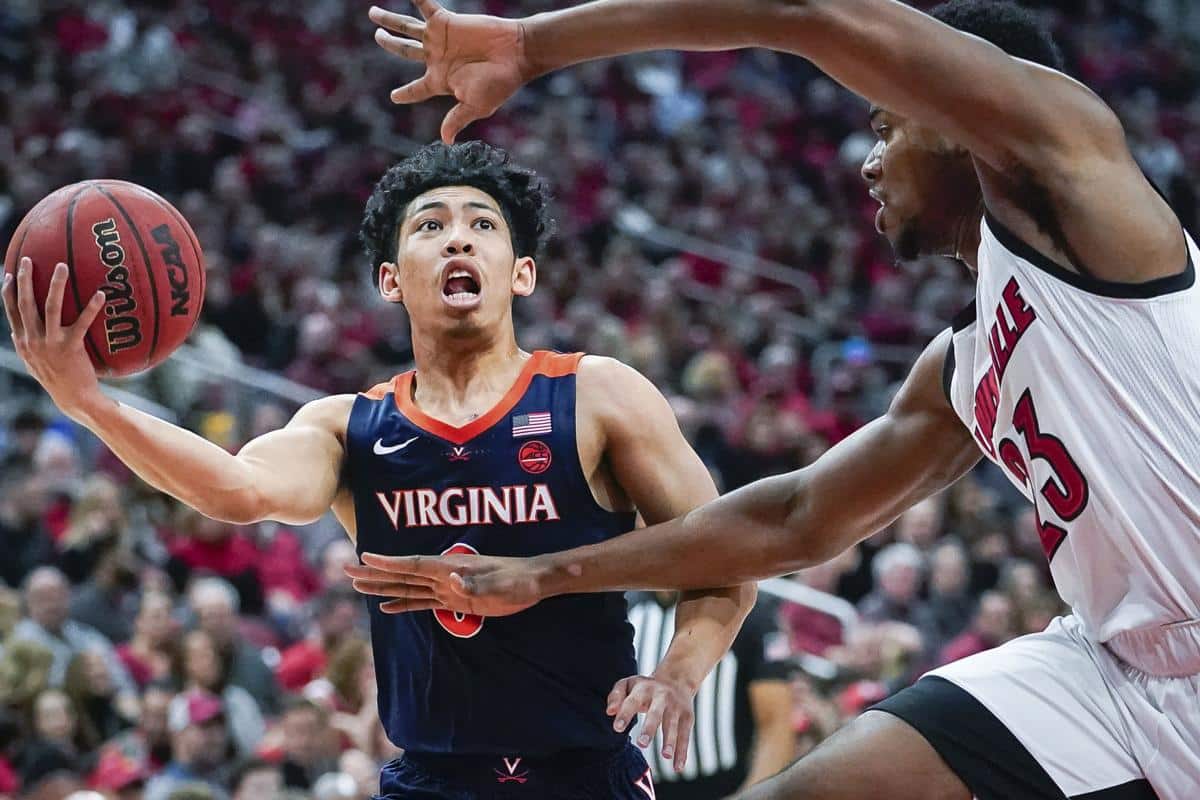 What's going on Degens? NC_Nick here coming to you straight from Tobacco Road with the first ever ACC Spotlight edition.
That's right – the best darn conference in college basketball (just not this year). We'll cover all things ACC with a keen eye on where we may be able to put some coin in our pockets. We're about two weeks from the glorious month of March, so it's time for you knuckleheads to start paying attention.
First, current odds to win the National Championship:
Duke + 800
Louisville + 900
Florida State + 2000
UVA + 8000
NC State + 15000
Notre Dame + 20000
We all know it's a wide open year in college basketball, but the only team above with a realistic chance of winning it all is Louisville and their return is better than Duke. They've been known to have momentarily lapses in concentration (see Georgia Tech game) but I'll be putting a couple greenbacks on the Cardinals. The stats won't blow you away (11th in offensive efficiency and 30th in defense) but the team has size, depth, athleticism, and NBA talent.
Duke ranks in the top 10 nationally in offense and defense efficiency (a key stat that most recent national champions have shared) but I have a hard time believing they can pull off 6 wins in a row. In my opinion, Florida State has a sweet sixteen ceiling only while dropping cash on any other team above is the same as taking a zippo to it.
Next, how about an ACC Bubble Watch?
Locks
Louisville (21-4, 12-2)
Duke (21-3, 11-2)
Florida State (20-4, 10-3).
On The Bubble
UVA (16-7, 8-5) – The defending champs won a huge OT game vs Notre Dame earlier in the week. They are trending in the right direction. Of course, they're known for their defense (#3 in the country in defensive efficiency). Unfortunately, their offense runs about as well as 1987 Datsun pickup. Their offensive efficiency ranks 248 in the country, right below basketball powerhouses Binghamton and Elon. Upcoming home games vs Duke and Louisville loom large.
NC State (16-8), 7-6) – It's been an up down year for my friends in Raleigh, but after dropping 3 straight games, they bounced back this week and picked up two solid road wins. They still have two games left vs Duke and a home game vs Florida State. Opportunity is there, the question is if they can capitalize on it.
Notre Dame (15-9, 6-7) – This weekend's tilt at Duke might make or break the Irish's chances of a tournament berth. The close loss to UVA was devastating. Prior to that defeat they had reeled off 4 wins in a row. The time is now for another winning streak to begin or it may be NIT time.
Syracuse (14-10, 7-6) – The fighting Boeheims need to impress and impress immediately. Good news is their next two games are against Quad 1 opponents and the Orange are desperate for Quad 1 wins. The bad news is that these games are at Florida State and at Louisville and both teams are coming off loses. There's a good chance this time next week we won't even be discussing the 'Cuse.
Finally, let's take a glance at this weekend's slate of games: Note – we don't have lines for these games yet.
Syracuse at Florida State (Noon ET Saturday): I expect FSU to regroup from their loss to Duke and take care of business at home. If they are laying 6 to 7 points, ride the Seminoles.
Wake Forest at Miami (2PM ET Saturday): two teams with impressive mid-week wins. Miami dispatched BC at home while Wake surprisingly bitch-slapped UNC. This should be a close game and the line should reflect it. Give me the Hurricanes at home.
Notre Dame at Duke (4PM ET Sat): I expect Duke to be darn near a double digit favorite at home. If so, gimme the points all day. Mike Brey is a former Duke assistant and typically plays his old boss close. When it comes down to it, Notre Dame is just more desperate. Duke will win but not cover.
Louisville at Clemson (4PM ET Sat): A few weeks ago Louisville beat Clemson by 18 at home. After dropping the game to GT this week, the Cardinals will be hungry to make sure there's not a repeat. I'd lean to laying the points here if it's in the 12 to 14 point range. Anything higher and I'd be uneasy.
Pitt at Virginia Tech (6PM ET Sat): Good luck trying to handicap this game or figure out why the ACC has it in a prime time slot. The Hokies have lost 5 straight but always have a puncher's chance at home and especially against a Pitt team that hasn't won on the road in over a month. If VT is the dog I'd lean in their favor.
UVA at UNC (8PM ET Sat): I'm eager to see the line one this. UVA will be favored but by how much. Remember this UVA team struggles to score 50. If they are laying 6 or more points, ride with the home dog. If UNC has any fight left in them it will be for this rival game at home.
NC State at Boston College (6PM ET Sun): If the Wolfpack wants any shot of making a run and finishing up on the right side of the bubble, they cannot drop this game. Knowing their history, that's probably exactly what they will do. The line will be close and I'll take the home team.
Good fortunes to all this weekend……NC Nick