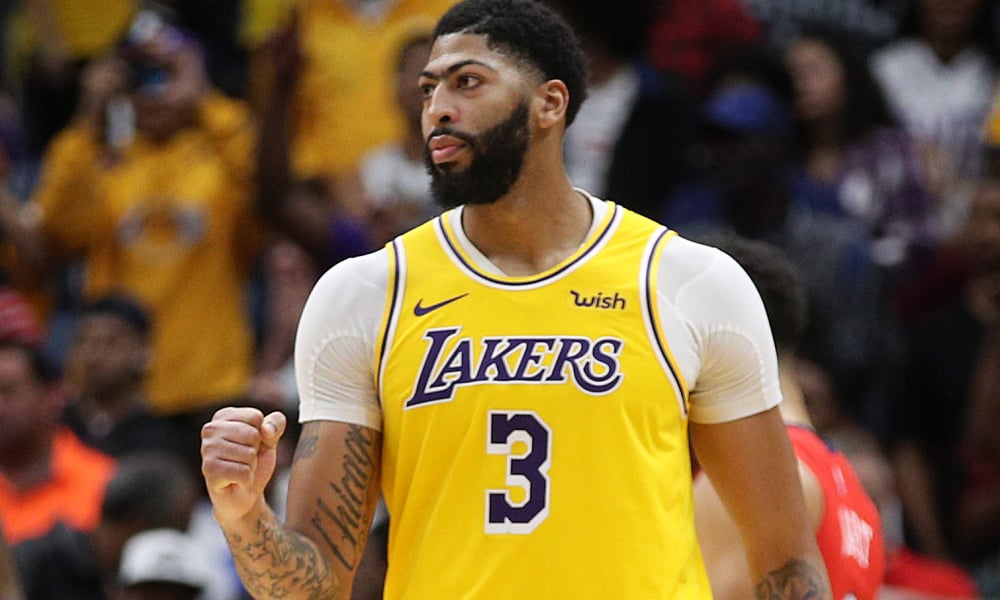 Good ol' therapeutic Thursday NBA Daily Fantasy: you can practically high five the weekend from here, and the slates are typically a palatable and modest number of games to juggle injury news and the like amidst finishing out our work weeks. Today we get some playoff-forecasted matchups which project to be potential second-round series between a few Conference stalwarts.
However, this Thursday adds a unique element to the slate in that the NBA trade deadline is at 3 pm ET today and may wipe out a number of players from our potential pool depending on what pans out through the day. All we can do upon reserving entries is plan around certain names (ie: Marcus Morris) and obviously react after all is said and done at noon Pacific.
The caveat here is that should any of these trades involving noteworthy names wind up coming to fruition, there will be some minimum-priced value that opens up which can result in roster pitfalls if you overinvest in hot garbage (no offense to those value options as people).
What I mean by this is that most of us by nature will immediately plug a $3,100 player into every instance of roster construction without batting an eye at that player's particular fantasy resume, all in the name of said player receiving coveted "starter minutes" (despite many of them being half-point per minute fantasy producers by default). I'm not saying not to play them, just know what you're getting into ahead of time.
Let's go take down Thursday and aim high for the weekend…
Guard
Elfrid Payton, NYK ($7,300)
Paying up for a Knicks guard, whaaaaat? Yes, I'm going there. On a short slate, facing an Orlando Magic team who is one of the worst in the league against the point guard position over the last 30 days, and touting the ceiling performance capability needed to win a GPP, Elfrid Payton stands as a very intriguing second-tier spend-up play on Thurday's five-game slate.
If 60+ DraftKings Fantasy points is realistically in your wheelhouse and you cost under $8K, you will always have my attention. Payton has recently been smashing value and now we're witnessing his highest salary cost on DraftKings all season in lieu of it. With options that snag the field on lingering FOMO (Fear Of Missing Out, for the layman), the Damian Lillards of the world will likely steer ownership in other directions at the position.
Zach LaVine, CHI ($8,400)
Speaking of ceiling performances in a great matchup, Zach LaVine squares off with a New Orleans Pelicans team ranking 23rd in Defensive Rating as well as ranking in the bottom seven teams against shooting guards and allowing the second-most DraftKings Fantasy points to the position.
LaVine is averaging a 31.9 percent usage rate over his past nine games played, coinciding with a 44.69 DKFP per game average over that time span. He hasn't played less than 33 minutes in any game since the end of December and gains additional incentive against a Pelicans team ranking in the top three teams in the league in Pace (103.60).
With all things considered, the $4K in savings between himself and James Harden is a bargain on any slate, let alone a short one such as Thursday's. I'll be getting to plenty of Zach LaVine on a day many people will opt to spend up for Harden.
Other Guards:
James Harden, HOU ($12,400)
*Russell Westbrook, HOU ($10,400)
Damian Lillard, POR ($10,200)
DeMar DeRozan, SA ($7,900)
Lonzo Ball, NOP ($6,900)
CJ McCollum, POR ($6,700)
Terrence Ross, ORL ($5,000)
Rajon Rondo, LAL ($4,100)
JJ Redick, NOP ($3,600)
Avery Bradley, LAL ($3,200)
*Monitor Injury Status Leading Up To Lock
Forward
Anthony Davis, LAL ($9,700)
The pricing here has been under five digits out of reluctance due to his gradual return from a tailbone scare, but Anthony Davis' injury designation seems to be one to take lightly for the time being as it points to his pre-existing shoulder ailment. And while he's been underperforming in his last handful of games overall, his 78.25 DKFP performance against the Portland Trailblazers just three games ago is a major sign of promise.
Davis had been inching his way back to his typical 38-minute workload (during which we got his monster performance vs. Portland), but has since regressed to 30 minutes in his last two games where he sat the entire fourth quarter in both games stemming from blowouts.
The Houston Rockets rank in the bottom third of the league against the power forward position over the past 30 days, and just got weaker in the post upon trading away Clint Capela (while gaining Robert Covington, who isn't certain to play today). I will get to both LeBron and Anthony Davis aplenty on today's five-gamer, but my majority ownership between the two will lean Davis.
Aaron Gordon, ORL ($6,300)
If there's one dude whose price tag wouldn't budge during an earthquake or stock market collapse, it's Aaron Gordon. This guy may as well get "$6K-ish" tattooed on himself because he certainly lives up to the insinuation. And the fact that he's averaging a 25.42 usage percentage and 37.4 DKFP in his past five games is indicative of an uptick from his season averages, making Gordon a very intriguing play at Forward.
Gordon faces a New York Knicks team ranked in the bottom four in the league against power forwards over the past 30 days, as well as ranked 24th in Defensive Rating for the season. He may not have the highest ceiling but his consistent play with moderate upside makes for a stellar Cash Game play, along with a maneuverable tournament play that allows for roster flexibility.
On a day with limited options in the mid-range, Aaron Gordon stands out as solid value.
Other Forwards:
Giannis Antetokounmpo, MIL ($11,100)
LeBron James, LAL ($10,400)
Brandon Ingram, NOP ($7,600)
Khris Middleton, MIL ($7,400)
Tobias Harris, PHI ($6,600)
LaMarcus Aldridge, SA ($6,500)
**Marcus Morris, NYK ($6,400)
P.J. Tucker, HOU ($6,200)
Al Horford, PHI ($5,800)
Thaddeus Young, CHI ($5,500)
Eric Gordon, HOU ($5,300)
**Kyle Kuzma, LAL ($5,000)
Trevor Ariza, POR ($4,300)
Danny Green, LAL ($3,800)
**Monitor trade status after deadline
Center
Luke Kornet, CHI ($3,900)
Sometimes, it's all about the matter of open opportunity. And if you're a center for the Chicago Bulls, your name is likely Luke Kornet. Because, given their injuries, there's essentially nobody else to play the post for the Bulls besides Cristiano Felicio, so the minutes are there for the taking.
If you're trying to squeeze most of the players previously discussed into your rosters, you'll need to find the savings to do so somewhere, and Kornet provides just the feasible means to achieve this necessary value. He's averaging nearly 25 minutes per game over his last five games and scored 32 DKFP in two of them.
Facing a suspect New Orleans team surrendering the fourth-most fantasy points to Centers is additional incentive to his cause, and Luke Kornet may be the center to consider if spending up at multiple positions.
Other Centers:
Joel Embiid, PHI ($9,100)
Nikola Vucevic, ORL ($8,200)
Hassan Whiteside, POR ($8,000)
Brook Lopez, MIL ($5,200)
Derrick Favors, NOP ($5,000)
Dwight Howard, LAL ($4,800)
JaVale McGee, LAL ($4,000)
Jakob Poeltl, SA ($3,700)