1. Baylor @ Florida
Baylor takes the top team in the country in to a hostile O'Connell Center in what should be Florida's biggest game thus far in the season.
READ ALSO
College Basketball Free Picks – Every Game ATS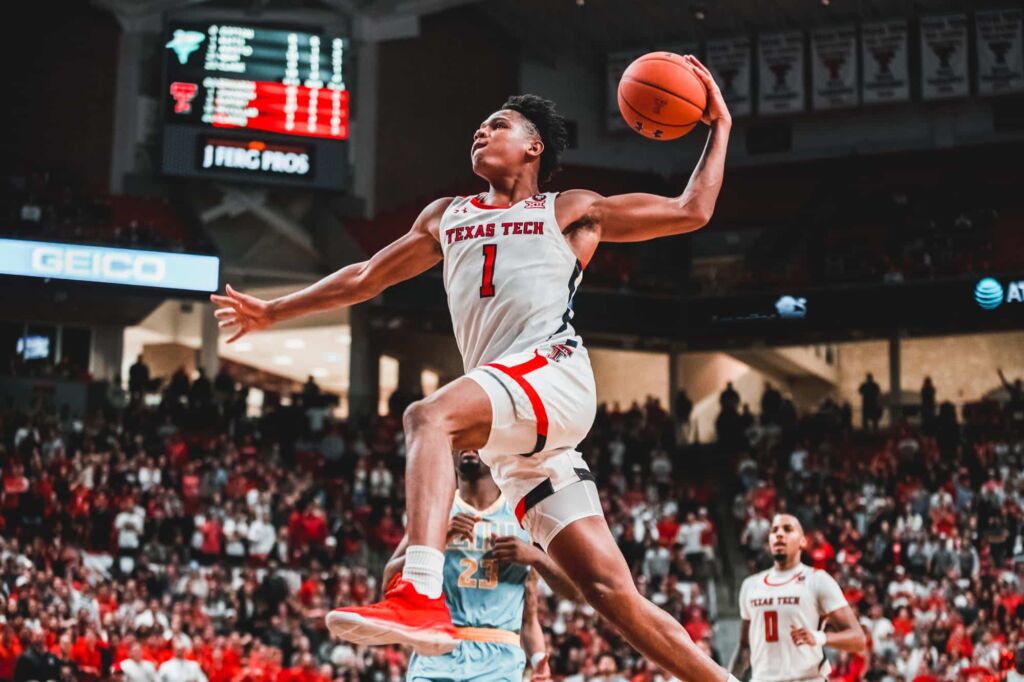 2. Kentucky @ Texas Tech
Texas Tech needs this one more after losing at home to Jamie Dixon's TCU Horned Frogs. Kentucky is coming off a nice road win at Arkansas but prior to that they lost at South Carolina.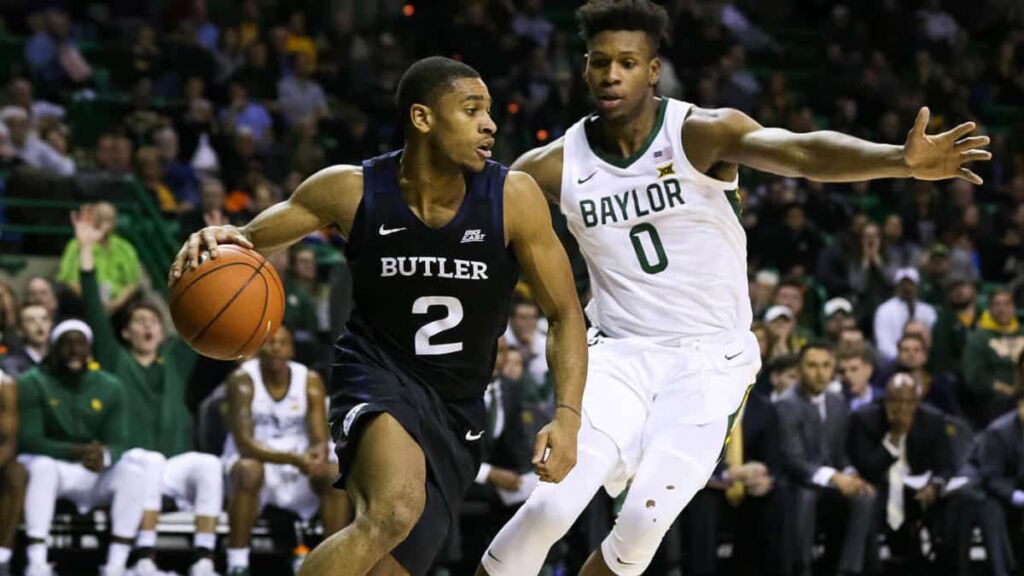 3. Marquette @ Butler
Butler was cruising for perhaps a 1 seed in the NCAA Tournament and then came last week where the Bulldogs dropped two straight games. Marquette is coming off a big win over Georgetown but could sure use a huge conference win on the road. Markus Howard has scored over 30 points nine times this season. Can he make it 10?
4. Washington @ Colorado
The Buffs got back on track after losing big in Tucson against Arizona. Colorado bounced back by beating a surprising Washington State team. The Huskies of Washington need a big win after losing two heart breaking games against Oregon and Utah.
5. Michigan State @ Minnesota
Minnesota finally got their first road conference win in a wild one in Columbus on Thursday night. That same night Michigan State took another Big Ten road loss at Indiana. Can the Gophers come home and take care of a Spartan team looking to get things back on track?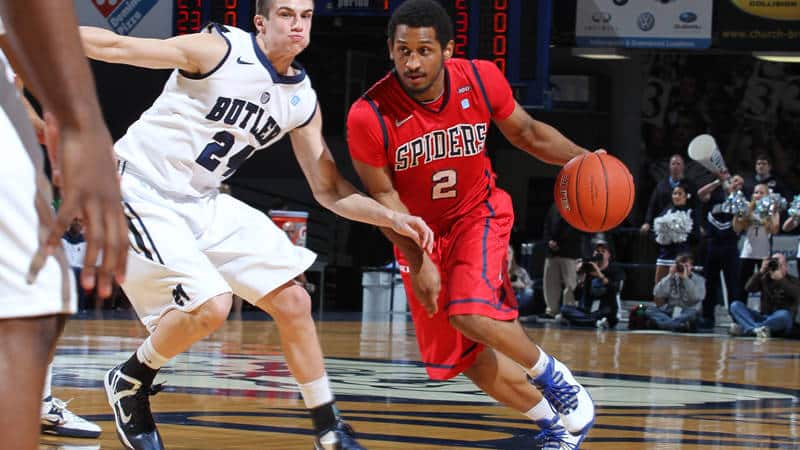 6. Dayton @ Richmond
Dayton is the top team in the Atlantic 10 and are currently in the top 10 in the country. Richmond has been over achieving all year but is without perhaps their top player who's out for 4-6 weeks.
Can the Spiders continue to overachieve and perhaps pull the upset at home against a top 10 Dayton team?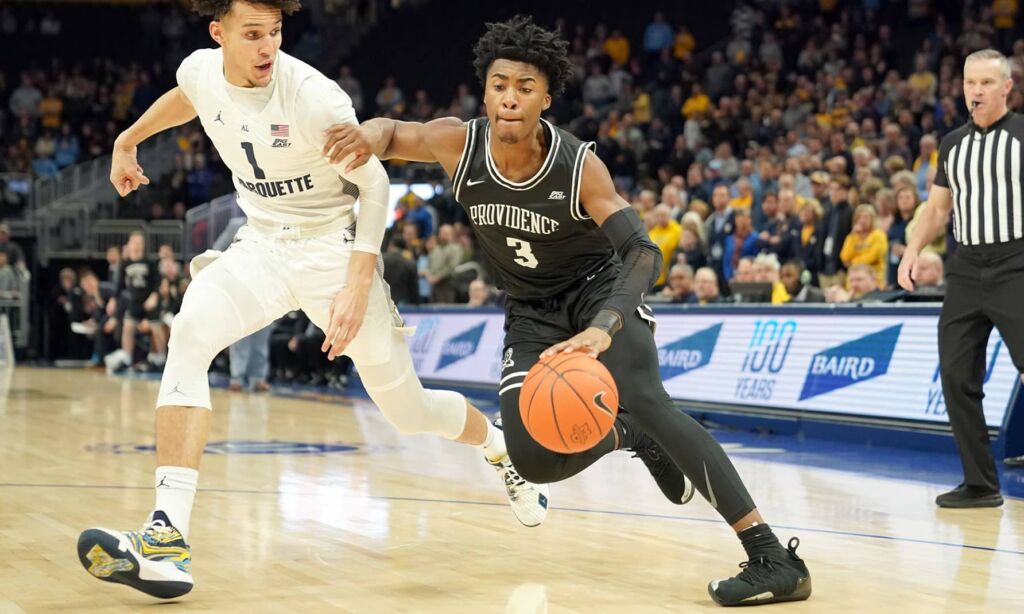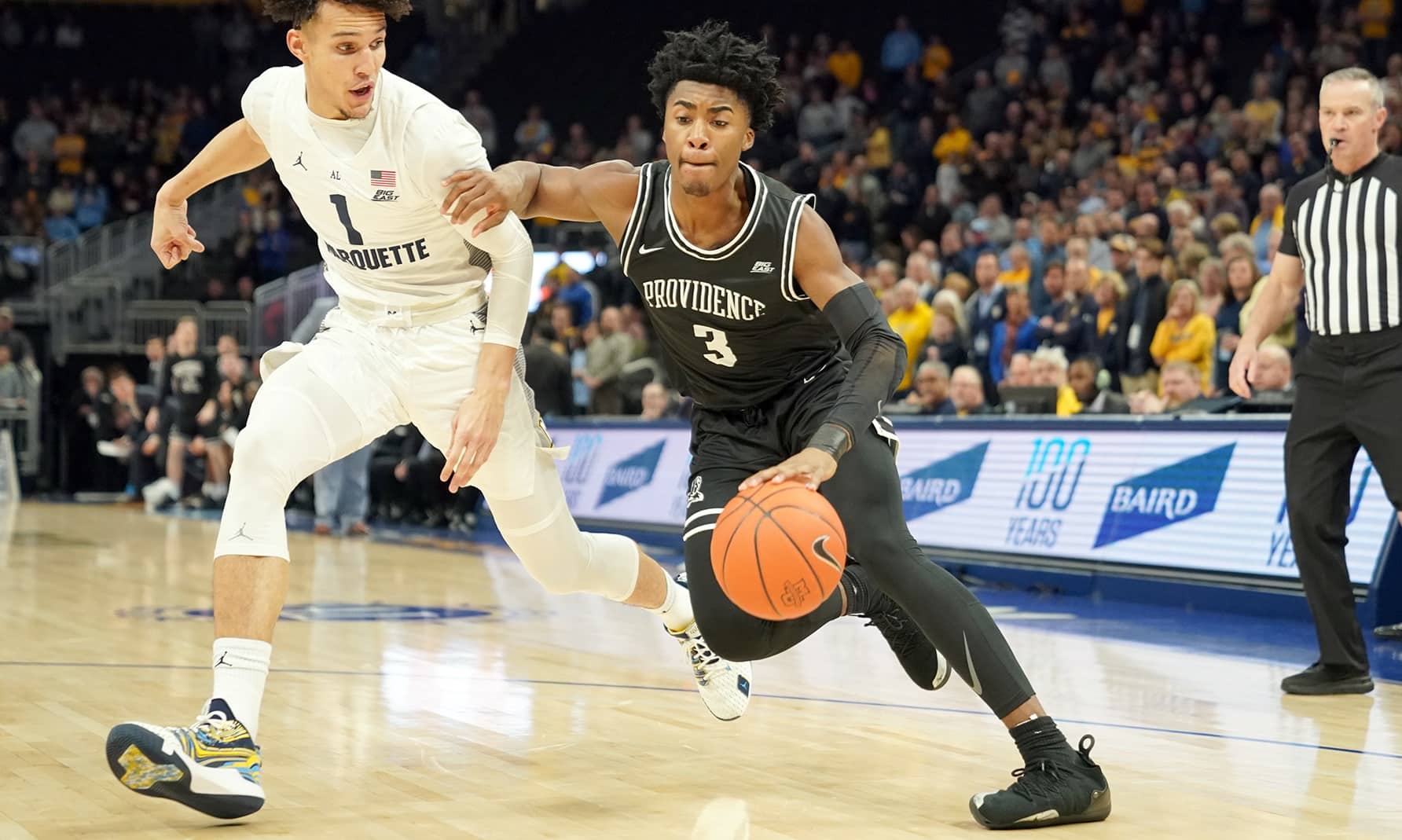 7. Villanova @ Providence
Providence has been an up and down team all season but you only have so many chances to gain quality wins to make the tournament and well this is certainly one of them. Especially for a Providence team that really struggled out of conference this year.
8. Maryland @ Indiana
Maryland has been an absolutely awful road team this year. Indiana is coming off their biggest win of the season with a home win over Michigan State.
Can the Hoosiers make it two in a row against perhaps the top two most talented teams in the Big Ten?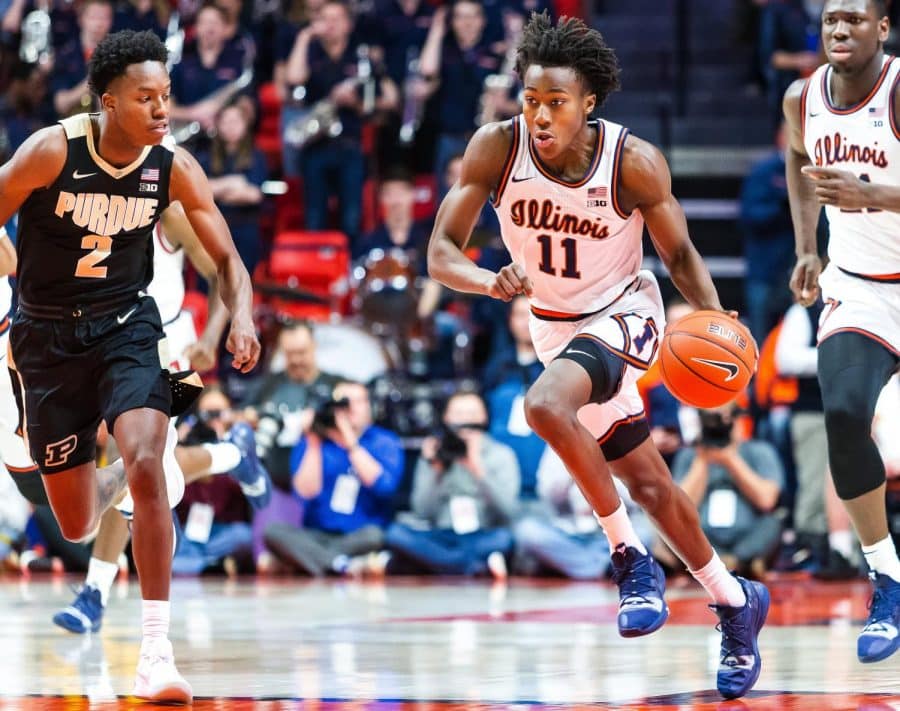 9. Illinois @ Michigan
The Illini are ranked and looking to grab another huge road win. Sure, they'll be without guard Alan Griffin after he was suspended for stepping on a Purdue player the other night.
Michigan has hit its midseason slump and they'll need to find a way out of it before it's too late.
10. Xavier @ Creighton
Xavier sure could use a big road win here. Creighton is tough to take down in general but they're even tougher to take down at home. The Blue Jays played Xavier less than two weeks ago and won by double digits on Xavier's home court.
Can the Musketeers get some revenge?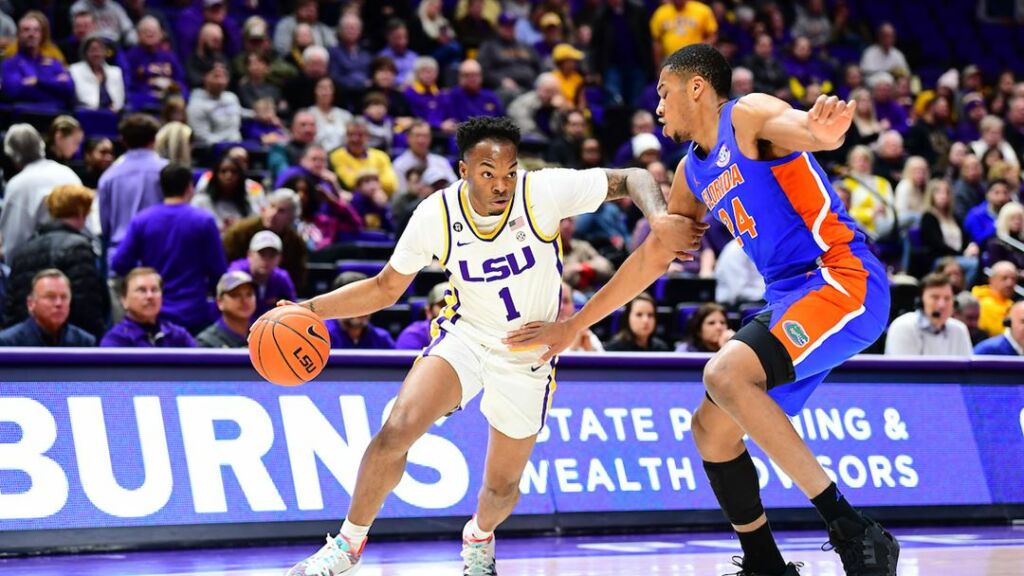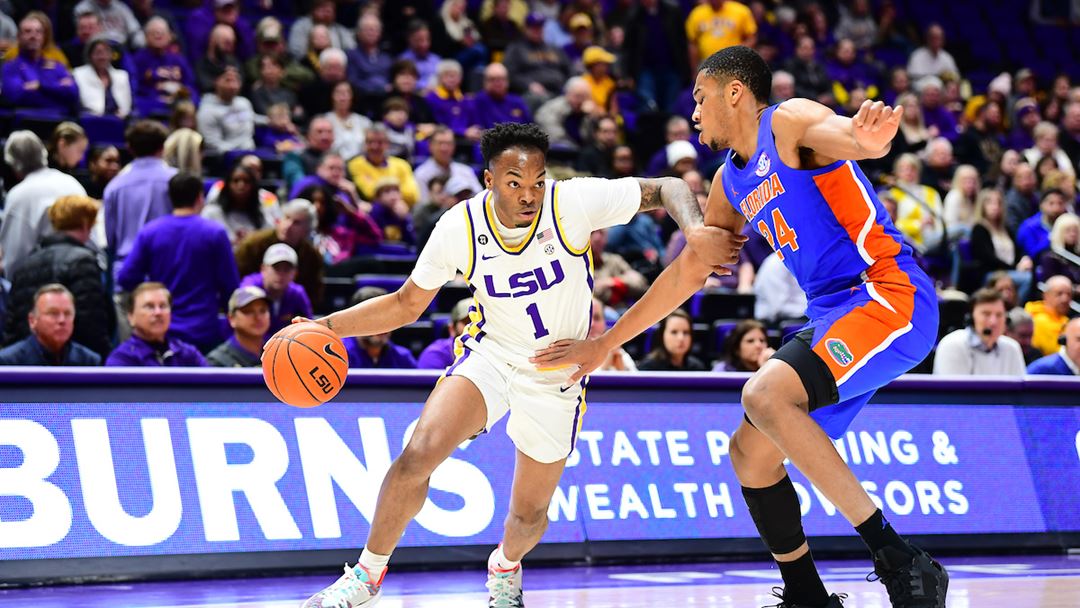 11. LSU @ Texas
LSU keeps winning close game after close game in the SEC. Meanwhile Texas is coming off a 38 point road loss. The 5th worst loss in school history. Shaka Smart is more than on the hot seat. The only way to cool that seat down would be a nice win over the current top SEC team.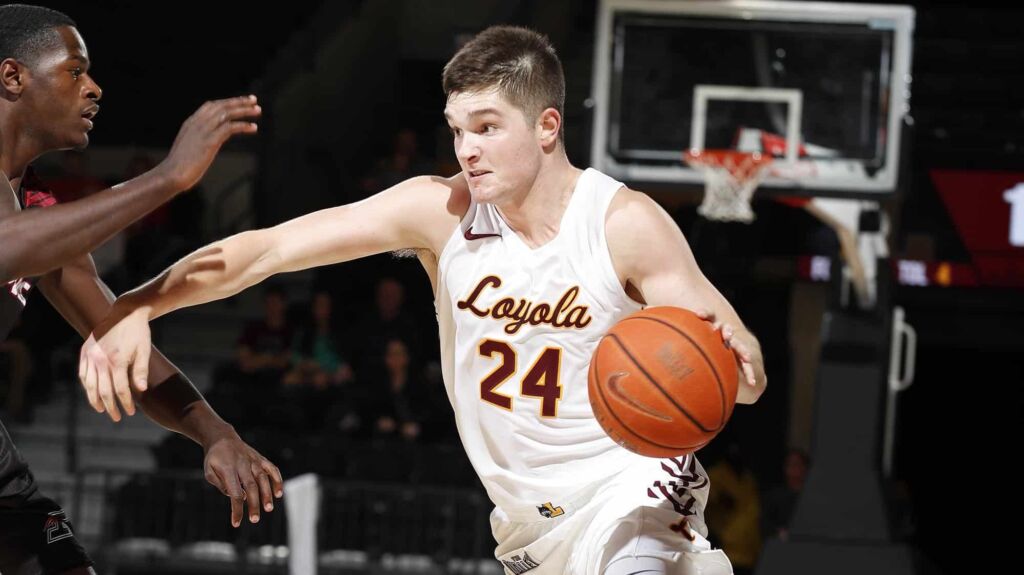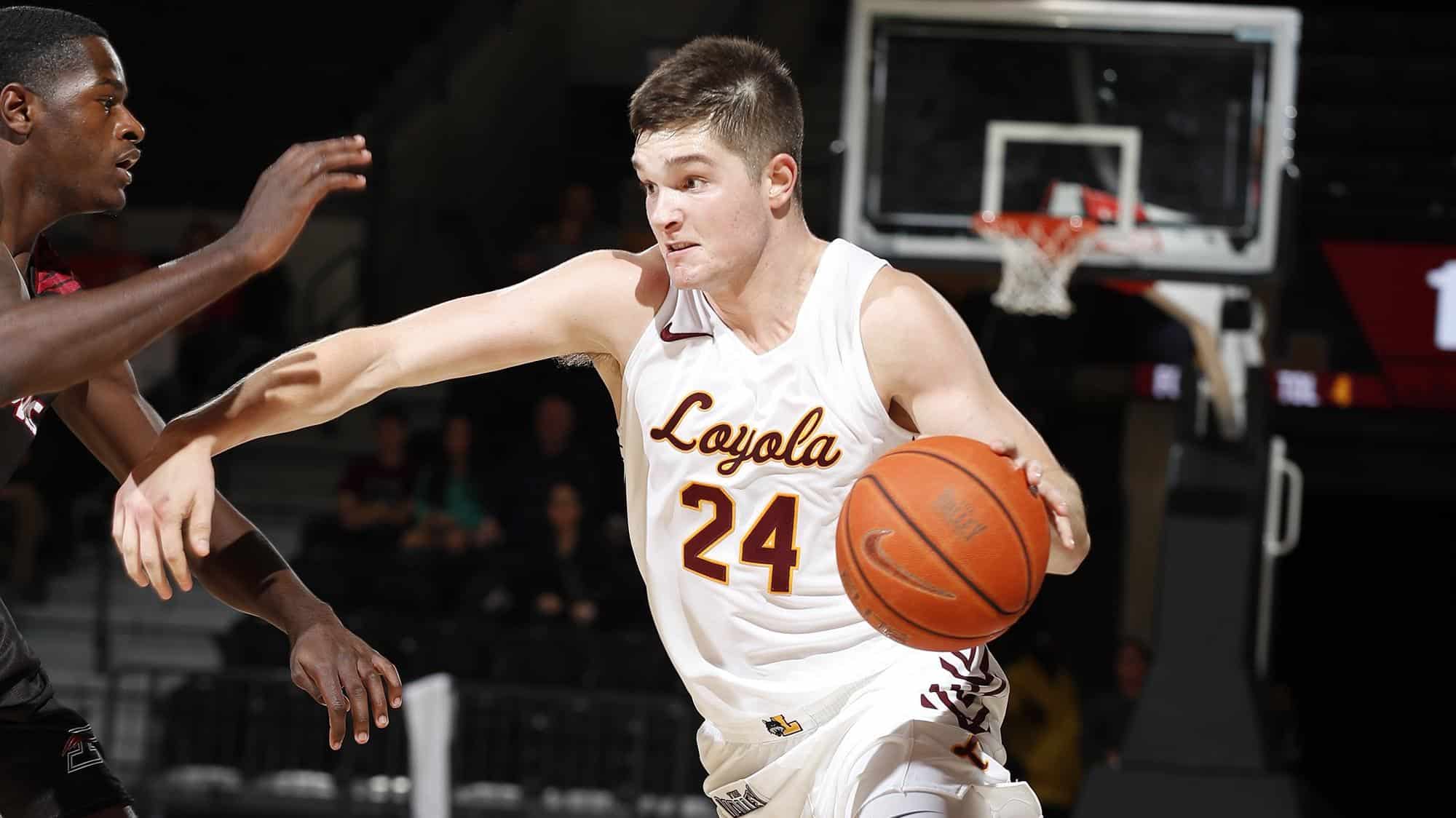 12. Loyola (Chi) @ Northern Iowa
Don't look now but Loyola (Chicago) has won 11 of 13 games with the two losses being by a total of 6 points. The Ramblers are currently the top seed in the Missouri Valley Conference. Northern Iowa is the 2nd seed in the Missouri Valley Conference and the preseason favorite to win the conference by many.
13. TCU @ Arkansas
Jamie Dixon has TCU somewhat flying under the radar. The Horned Frogs are coming off a nice win against Texas Tech and now hits the road to take on an Arkansas team that's been quite the surprise in the SEC. Sure, the Razorbacks are coming off a few losses but this team has been over achieving all season.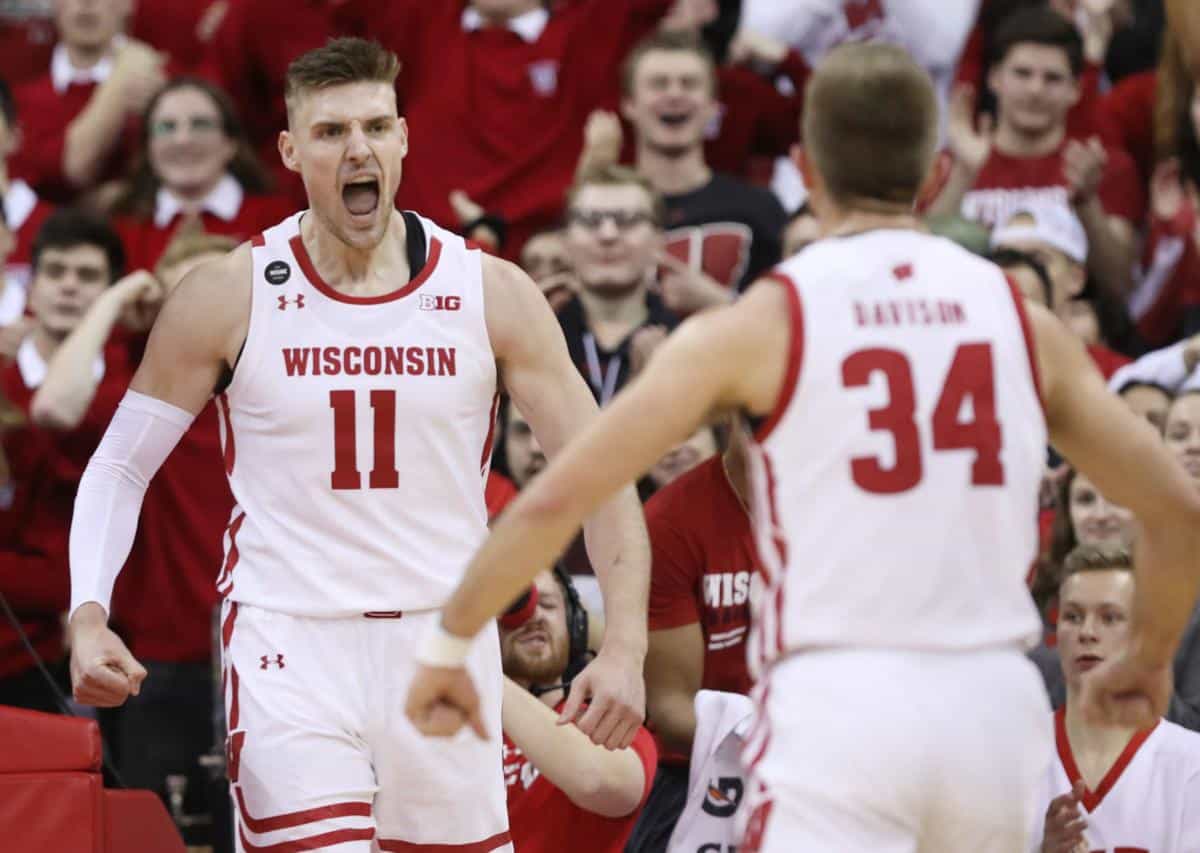 14. Wisconsin @ Purdue
Purdue isn't the same Purdue team as a season ago that's for sure. The Boilermakers are coming off a bad loss at home to Illinois. They've dropped two in a row and need a big win. Wisconsin has been getting better as the season goes along. This should be a good one.
15. Notre Dame @ Florida State
Notre Dame sure could use a big win for their resume. Especially a win against a top 10 opponent on the road. Enter Florida State. The Seminoles are in the top 10 despite their past two wins being closer than most Noles fans prefer. Are the Seminoles due for a loss or is this the sign of a team that knows how to win close games?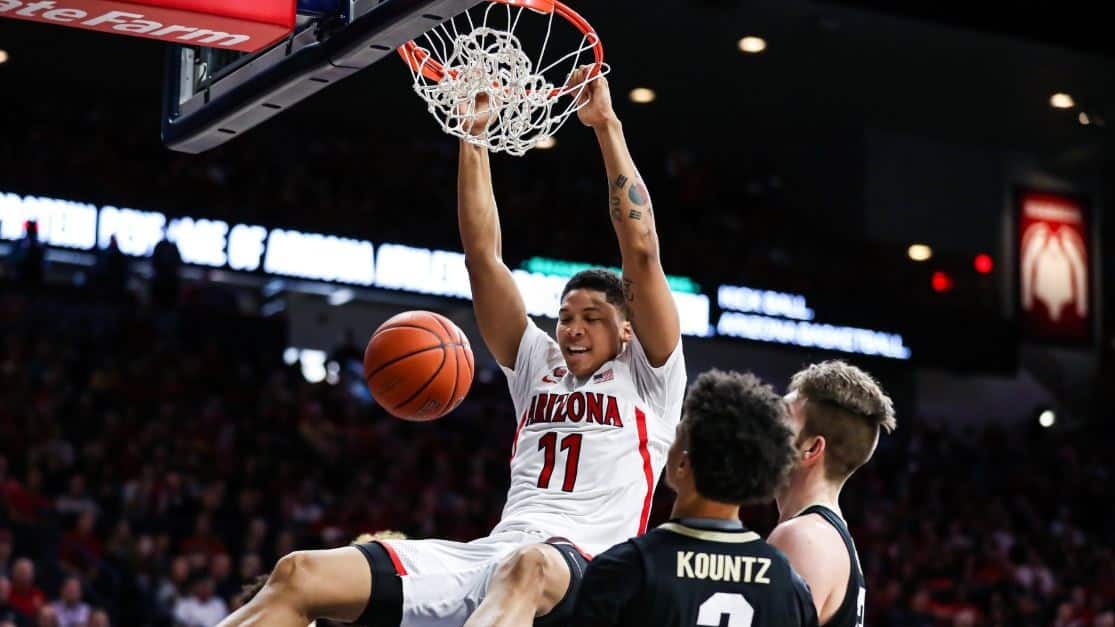 16. Arizona @ Arizona State
These teams played just a few weeks back with Arizona blowing out the Sun Devils. However, that game was played in Tucson and this game is up the road in the Tempe. The Sun Devils may be a bit down but their home environment is one of the best in the PAC-12.
Plus this is a rivalry game. Anything can happen.
17. Tennessee @ Kansas
Well, this game looked a bit better a week ago but I'm sure Vols fans will tell you they like where they are sitting now. Kansas has several players suspended for this game which now gives the Vols a chance to perhaps pull the upset.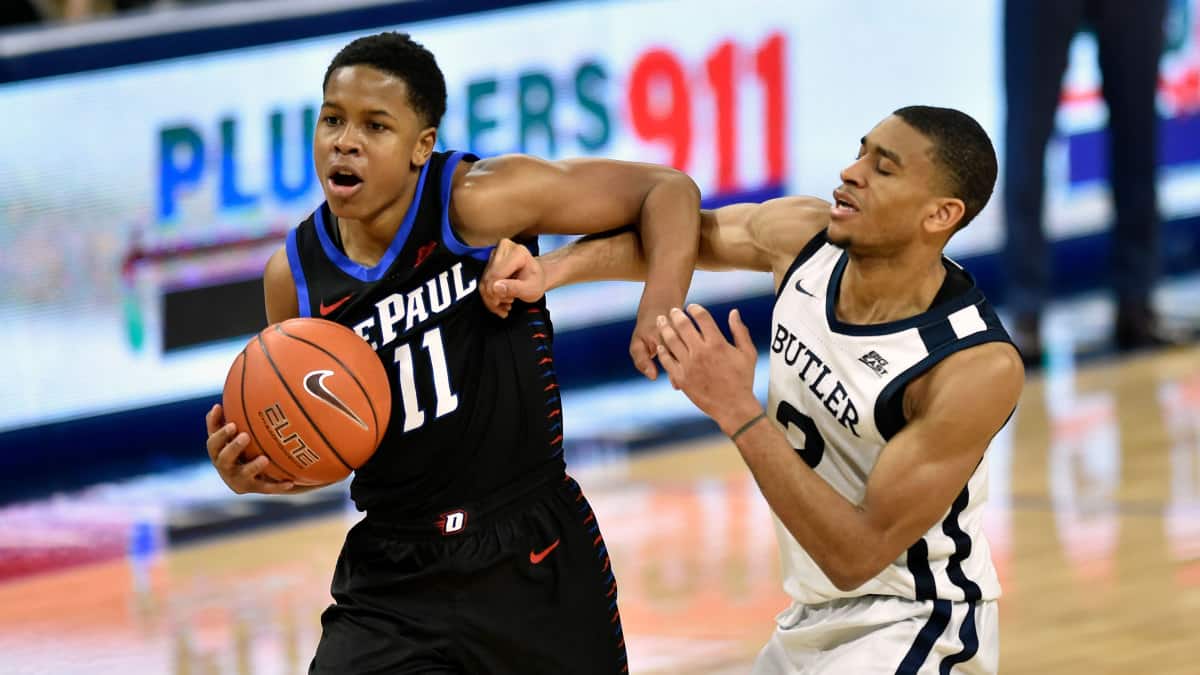 18. St. John's @ DePaul
Both these teams really need a Big East win. I think this game is even more important for DePaul though. DePaul has a great out of conference record with some nice wins but Conference play hasn't been kind to the Blue Demons. DePaul's at home which in mind makes this a must win basketball game for them.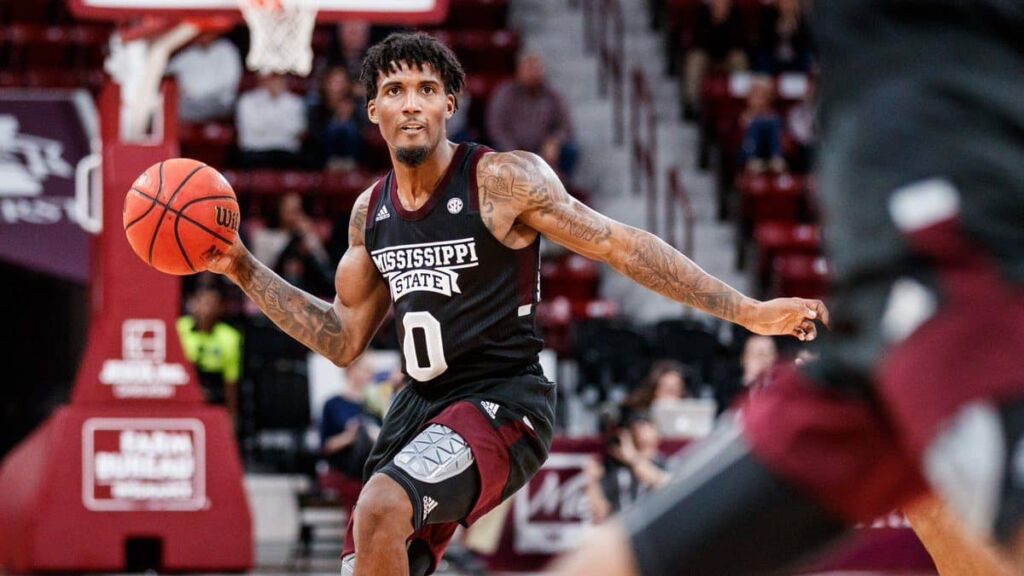 19. Mississippi State @ Oklahoma
Talk about a team that's hot and flying under the radar a bit. Mississippi State is certainly that. The Bulldogs have a nice little win streak going, including a couple blowouts against decent teams. Oklahoma has been up and down all year but would sure love to grab a win against a team that might just be a player in the SEC.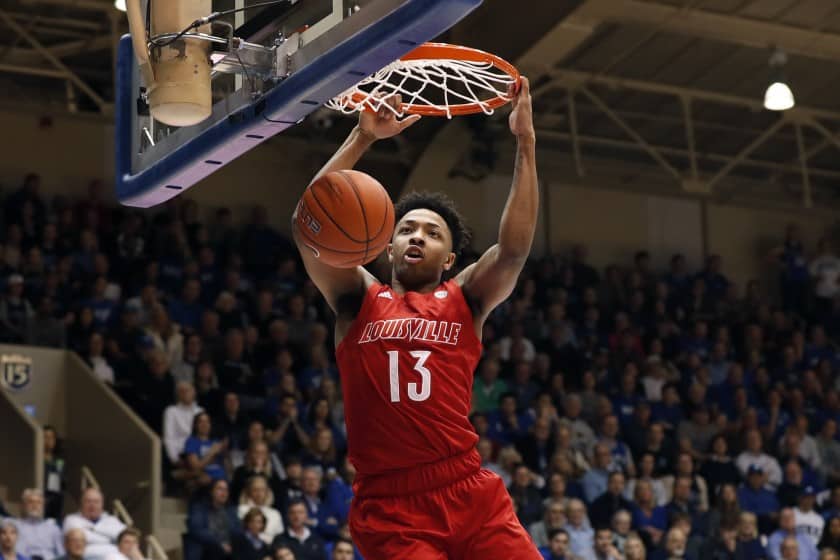 20. Clemson @ Louisville
Louisville may just be in the drivers seat in the ACC regular season chase for a title. Clemson has been better than most projected and have rattled off wins against Duke and North Carolina.
Can the Tigers perhaps pull the upset against the favorites to win the ACC?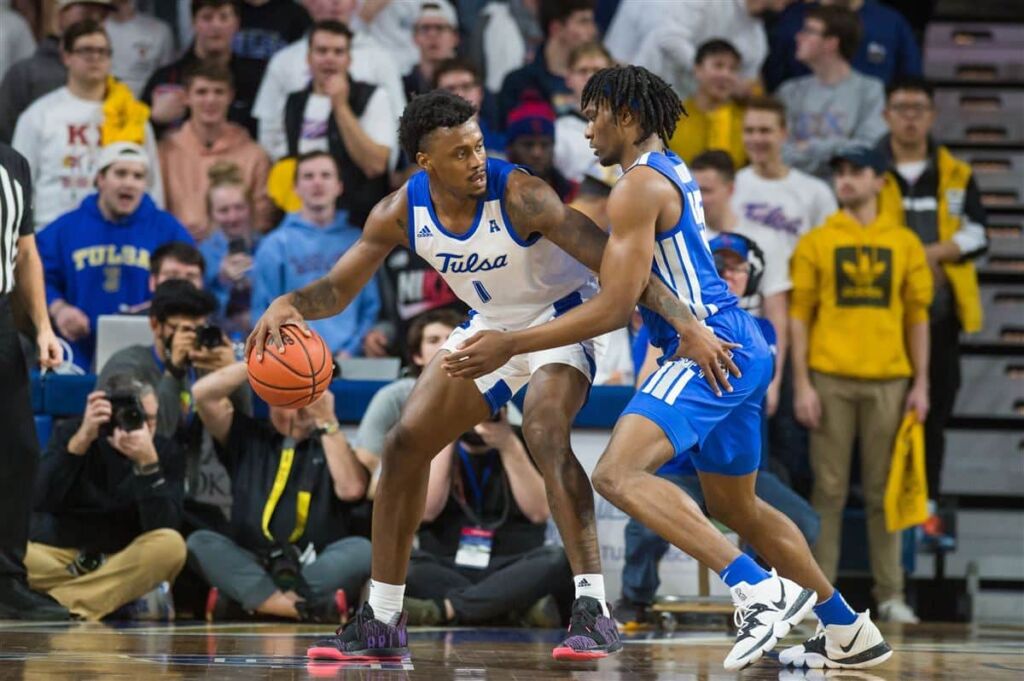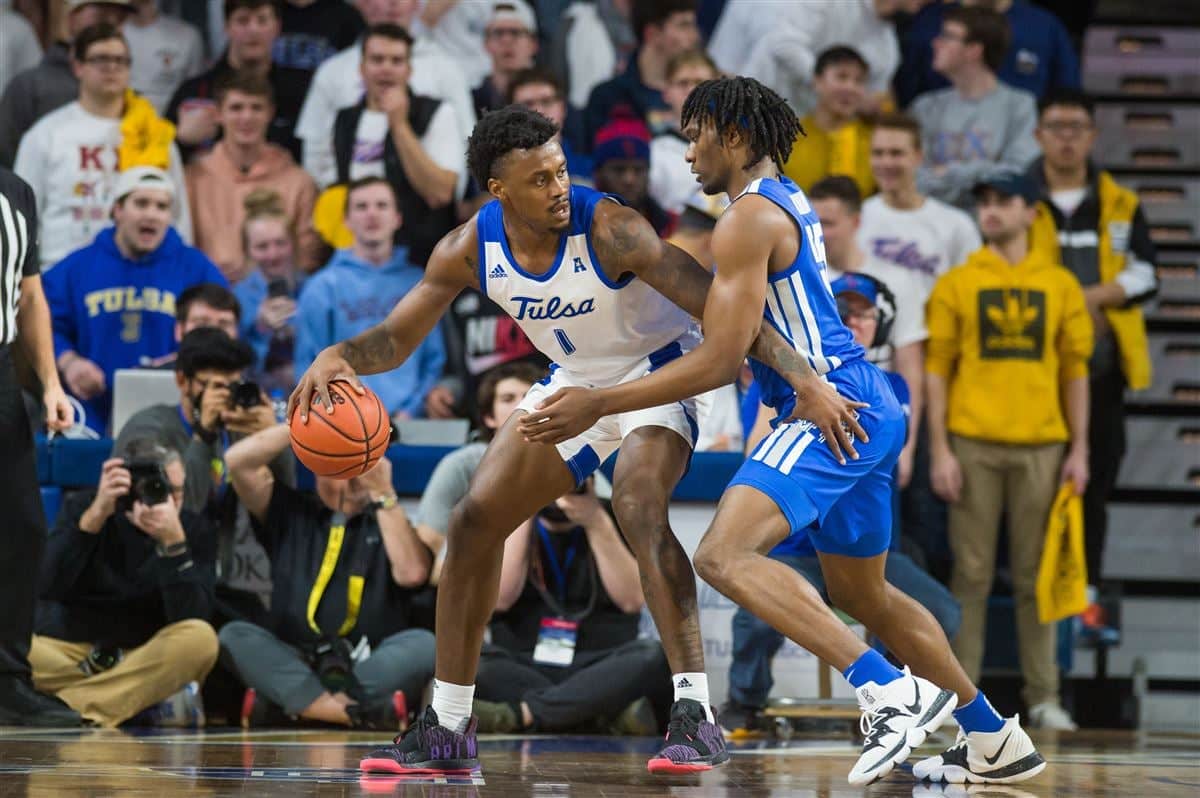 21. Tulsa @ UConn
You want to talk about a team flying under the radar? Don't look now but Tulsa is the top seed in the AAC and this may not be a fluke.
The Golden Hurricane have beaten Houston & Memphis recently. Now comes a nice road test against a chippy UConn team.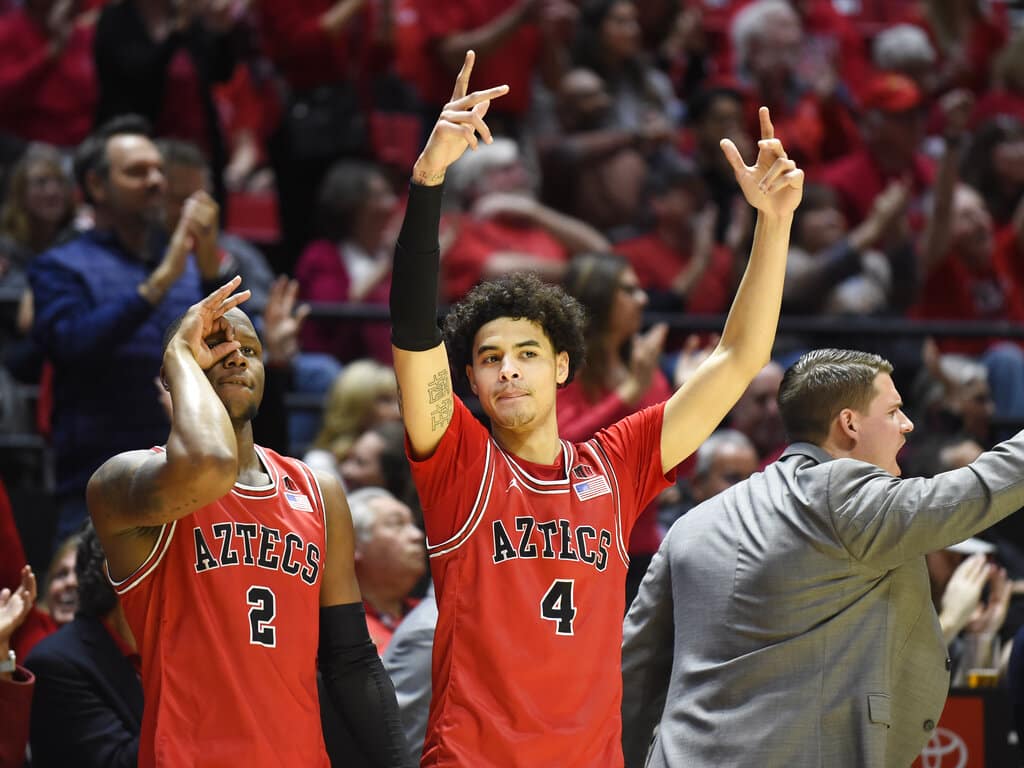 22. San Diego State @ UNLV
The Aztecs are running out of possible games where they could get upset. However, this is one of them. UNLV was playing red hot ball before going up to Reno and losing a bad one to their rivals.
UNLV has been much better at home this season though so perhaps the Runnin' Rebels can give the Aztecs a game Sunday?
23. Pittsburgh @ Syracuse
Suddenly there are signs of life for Syracuse basketball. The Orange almost looked dead in the water to me before rattling off some big wins to get them back in the bubble world of College Basketball. Pittsburgh has been a part of the bubble world for some time so that makes this one a huge game for both.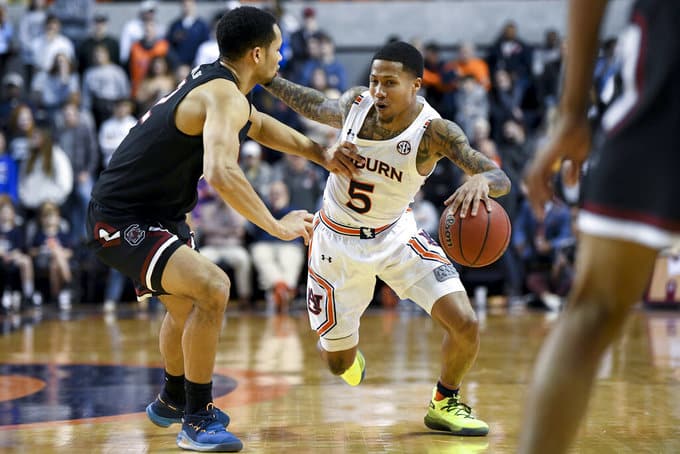 24. Iowa State @ Auburn
Auburn responded well from back to back road losses with a double digit home win against a gritty South Carolina team. Iowa State is a talented team that had been a disappointment all year but the Cyclones have looked a lot better the past two weeks. Can the Cyclones come into Auburn and steal a big win?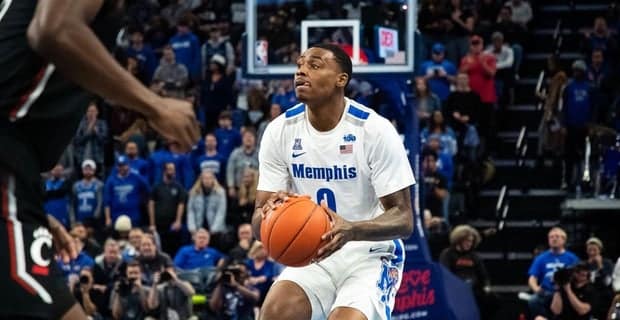 25. SMU @ Memphis
Memphis was looking like a player and perhaps the favorite to win the AAC but then they went to Tulsa and took a 40 point loss on the road. Ouch!
Can the Tigers come back home and take care of a SMU team that is fighting for their post season life?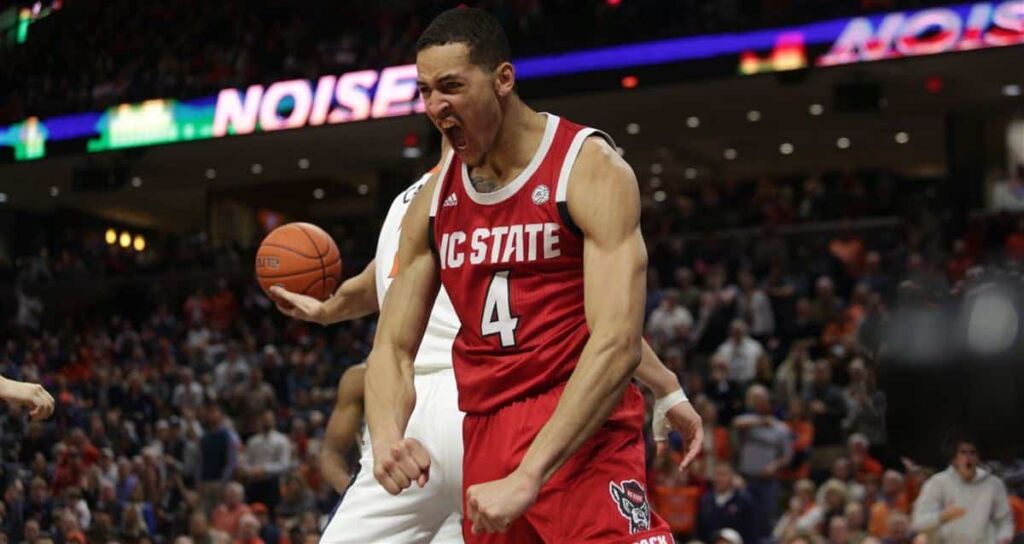 26. NC State @ Georgia Tech
The Wolfpack have showed signs of life with a nice road win over Virginia. NC State is actually playing their way in to the NCAA Tournament and here's another great opportunity to make that point. Georgia Tech is better than most realize but they aren't eligible to make the NCAA Tournament this year.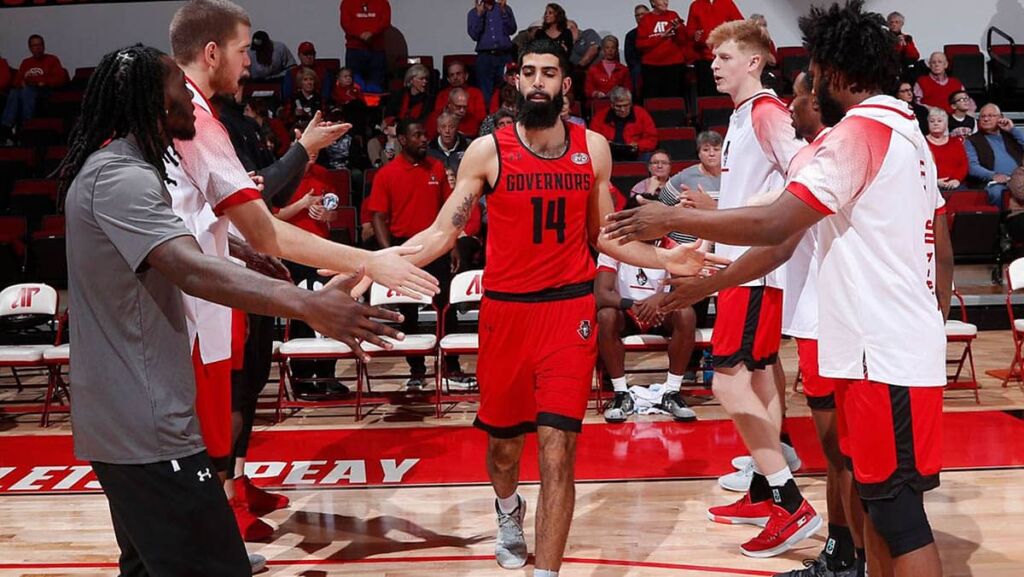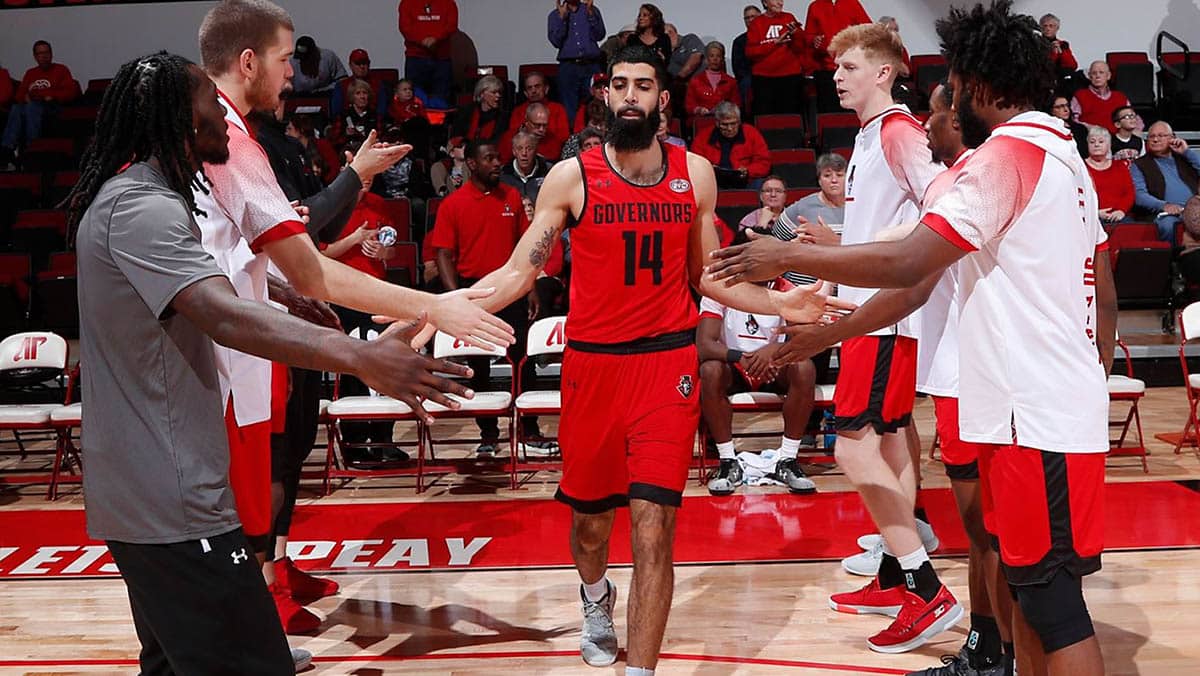 27. Belmont @ Austin Peay
Two of the top teams in the Ohio Valley doing battle this Saturday? Sign me up. Austin Peay is the top seed currently and Belmont has long been the staple of the Ohio Valley. Something has to give.
READ ALSO
College Basketball Free Picks – Every Game ATS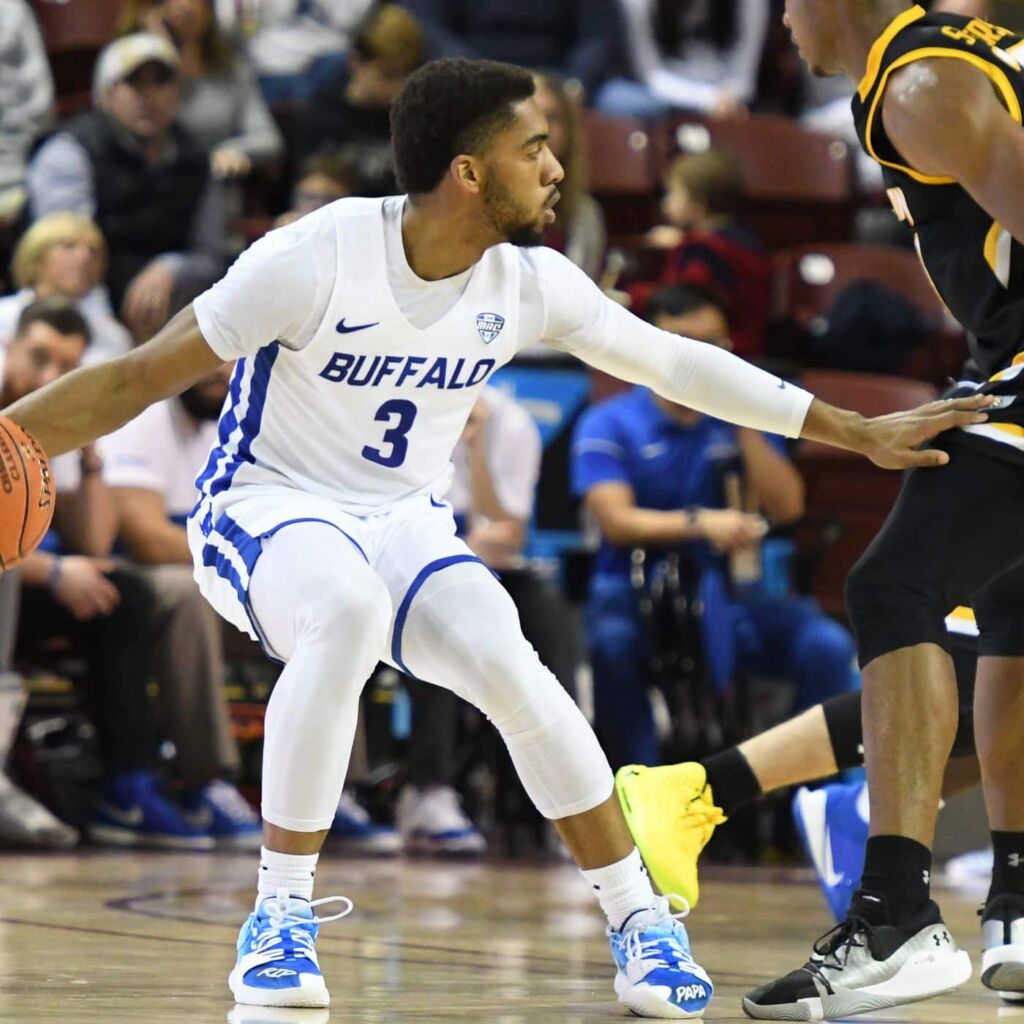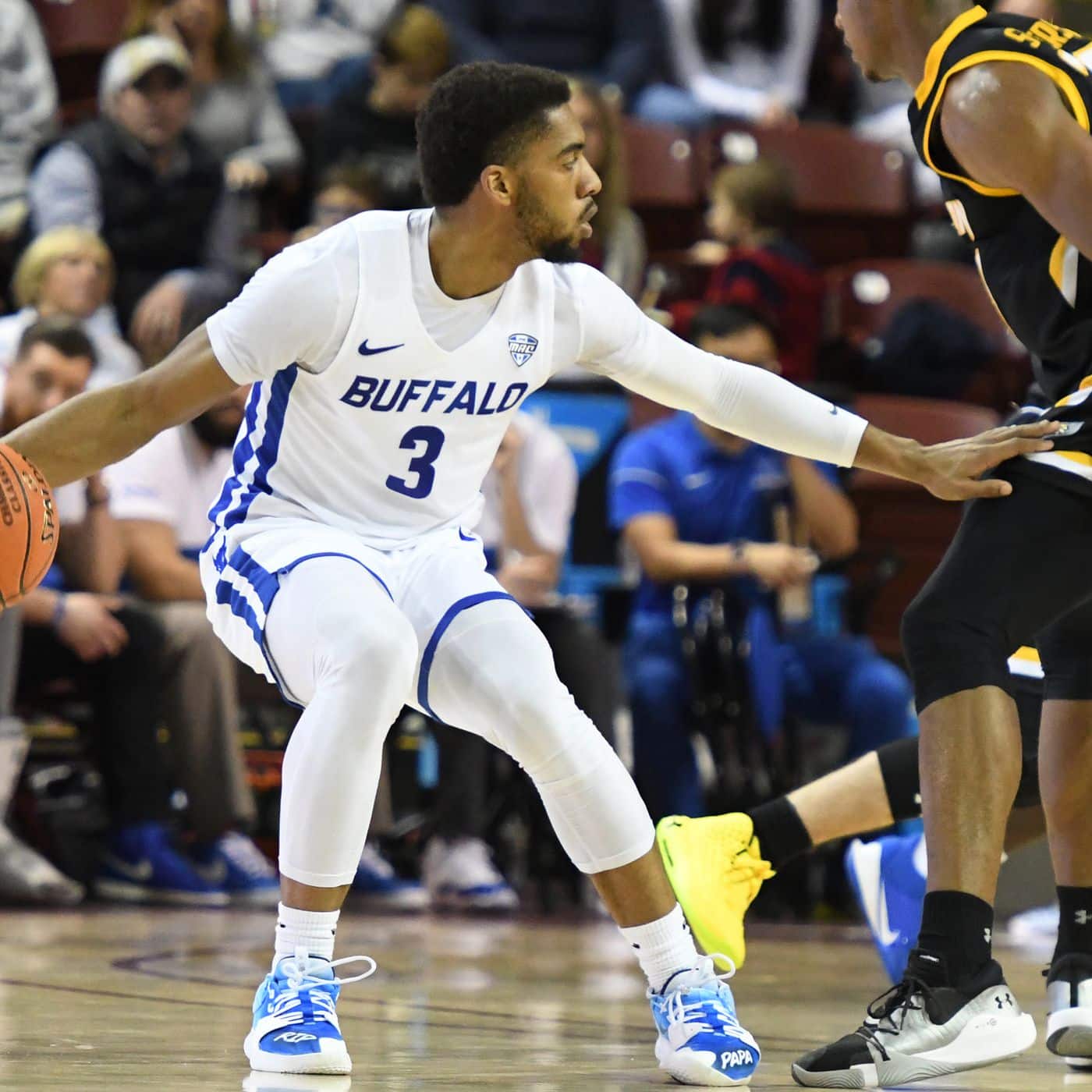 28. Kent State @ Buffalo
We've seen this story before Buffalo makes the NCAA Tournament and knocks off a school from Arizona. Don't look now but the Bulls are starting to get things together in the MAC. Kent State sure could use a nice road win here as well.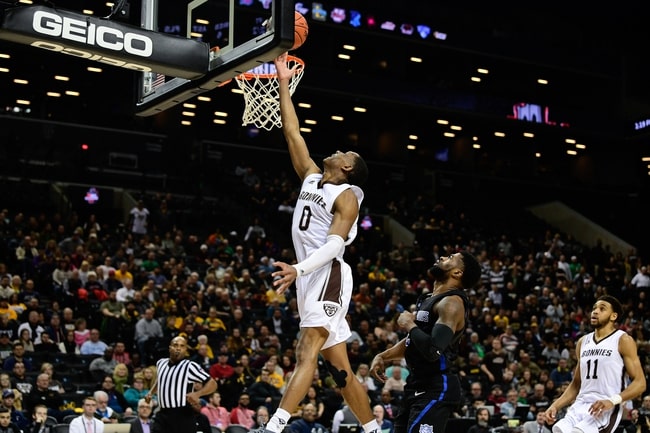 29. Rhode Island @ St. Bonaventure
St. Bonaventure was read hot a few weeks ago but have now cooled off and could really use a big home win against a good Rhode Island team. Both these teams are fighting for wins as they sit in the realm of the bubble.
30. Missouri @ West Virginia
West Virginia seems to be as dangerous a team as anyone heading into February. The Mountaineers are coming off a blowout home win over Texas. Missouri has been up and down all year but could sure use a win against one of the better teams in the country.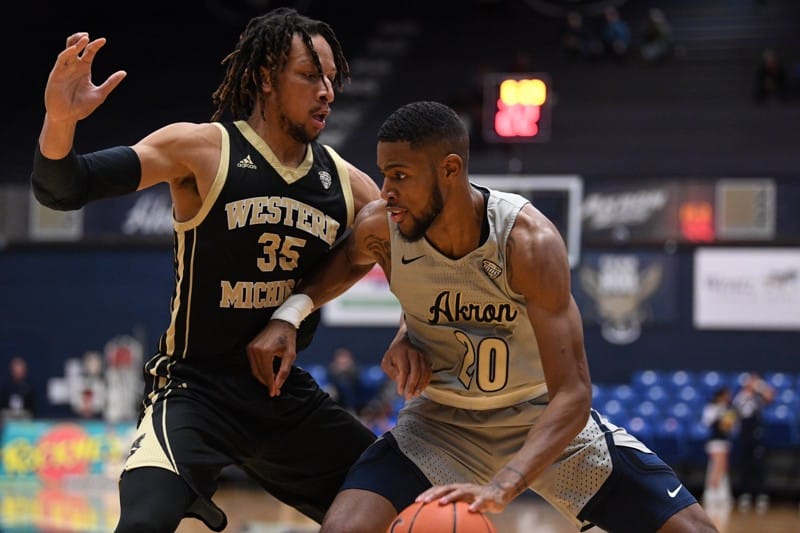 31. Akron @ Ohio
Akron still believes they are the team to beat in the MAC but this conference has many teams capable of winning the MAC. Ohio is one of them. This should be a good one in Athens.
32. BYU @ San Francisco
BYU is fighting for their post season lives. San Francisco is still a good team and very well capable of winning this game. This game also has seeding implications for the West Coast Conference tournament.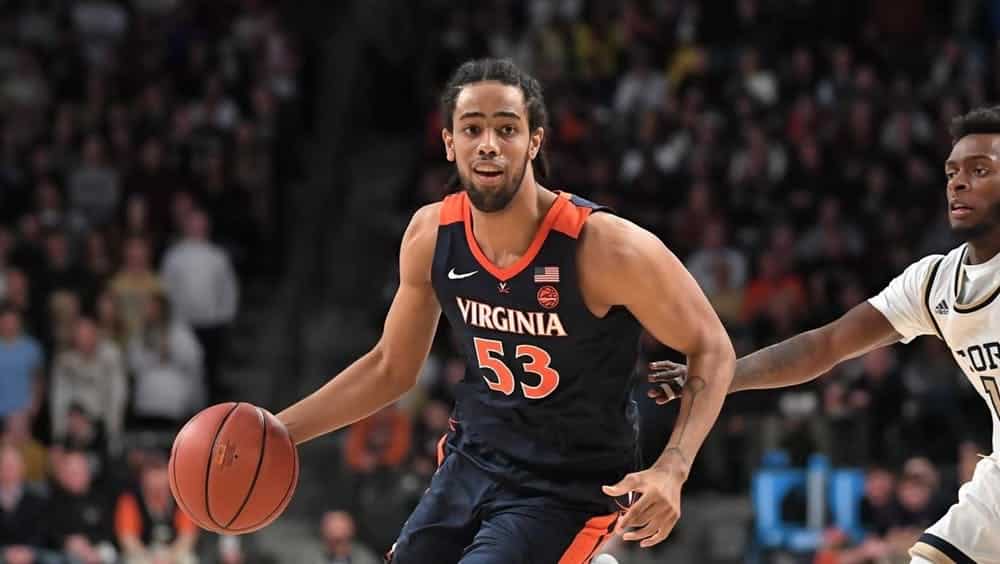 33. Virginia @ Wake Forest
Virginia can't afford another loss here. Especially to a Wake Forest team that hasn't been very good all year. The Cavs have to find a way to score more points or last years Champions won't be dancing in March.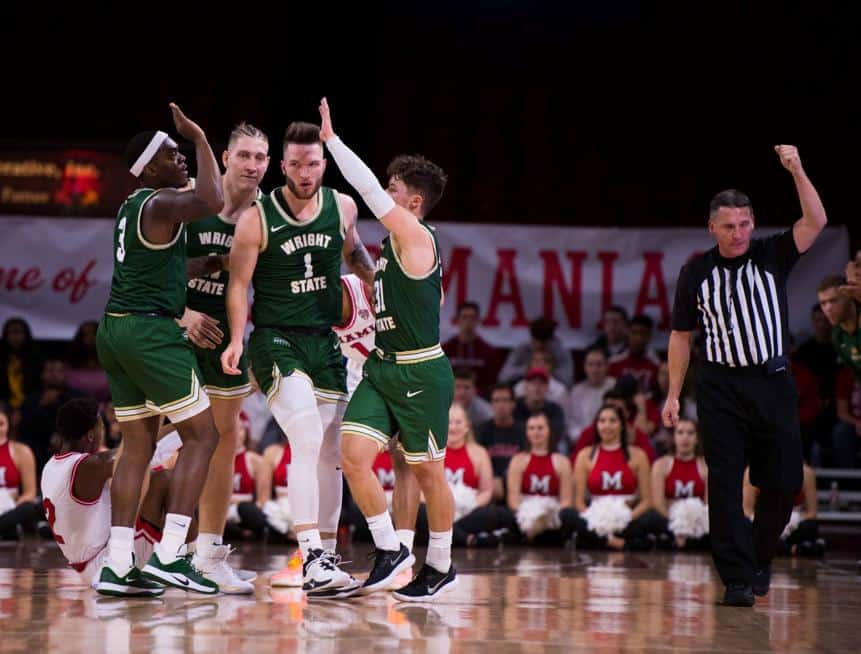 34. Northern Kentucky @ Wright State
The top 2 teams in the Horizon league square off this Saturday. Both these teams have been in the NCAA Tournament recently and both are playing good basketball this season.
35. Virginia Tech @ Boston College
Virginia Tech survived double overtime to beat North Carolina and now the Hokies must avoid the upset in Chestnut Hill. Virginia Tech has been one of the surprise teams of college basketball. Head coach Mike Young should be a candidate for coach of the year. The Hokies need to take care of business here though.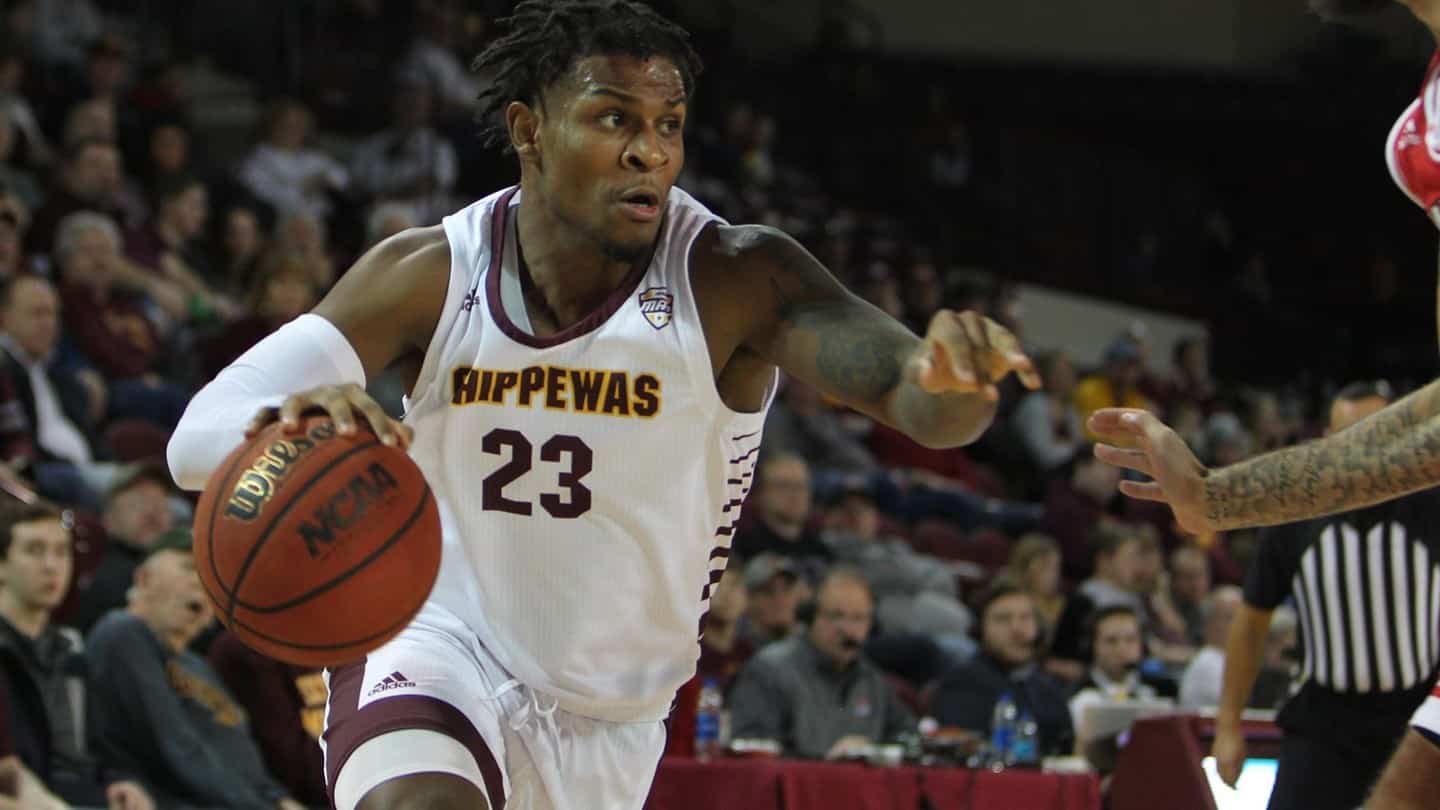 36. Ball State @ Central Michigan
The top two teams in the other side of the MAC doing battle for the top spot? Sign me up. Both these teams are good basketball teams and both should be in the mix for the MAC come March.
37. USC @ Oregon State
This should be a nice PAC 12 battle here. Both these teams are bubble teams and both these teams really need this win. Oregon State probably being the more desperate team for a win.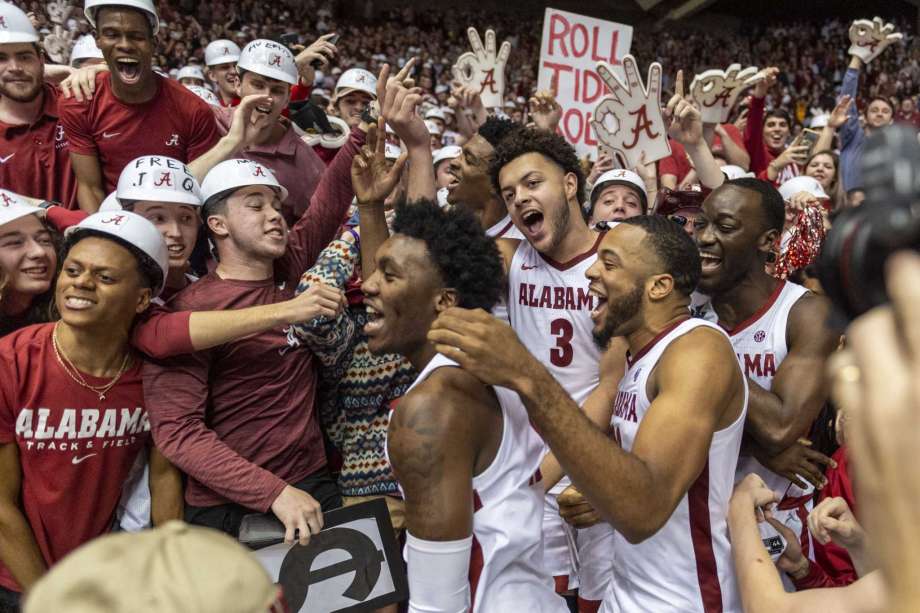 38. Kansas State @ Alabama
Kansas State is going to be missing several players but lets be honest here Alabama probably would beat Kansas State even if they had everyone. Sure, Kansas State is a bit of a wild card when it comes to College Basketball this year but Alabama is one of the hottest teams in the country currently.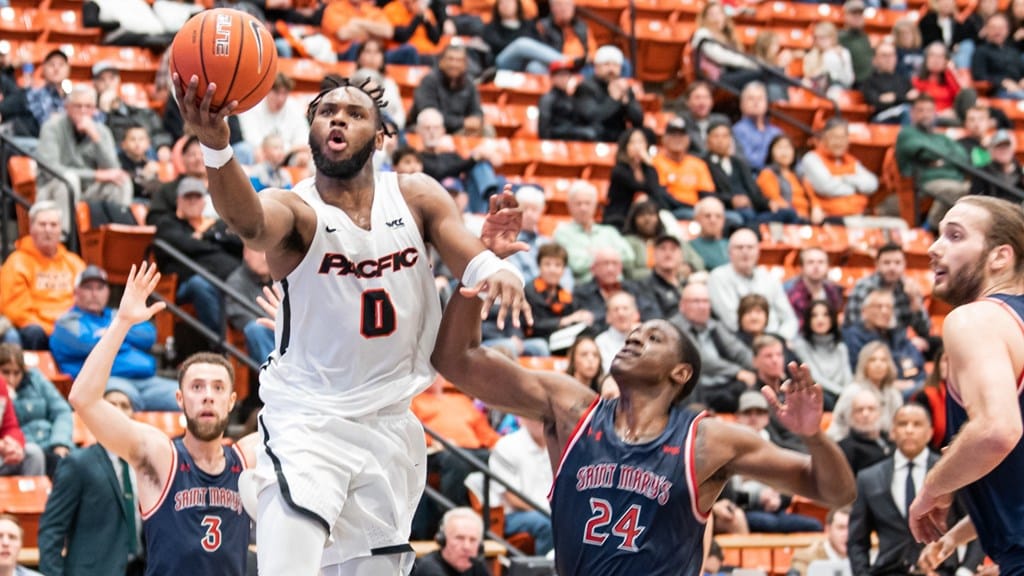 39. Pacific @ Gonzaga
I know, I know Gonzaga owns this conference and that's true but the West Coast Conference is better than ever and a lot of that has to do with how well teams like Santa Clara, Pacific and Pepperdine have been. Pacific isn't a pushover anymore and although they may lose this one bad they've been a nice story to follow.
40. Georgia State @ Georgia Southern
Two of the top teams in the Sun Belt going head to head here. Not to mention both being rivals that reside in the same state. Georgia State has been the better team of recent and Georgia Southern knows longtime Georgia State head coach is now at Tulane. Perhaps there is blood in the water.
41. Nebraska @ Rutgers
Rutgers is the talk of the college basketball world. They were ranked for the first time in 41 years and appear to be headed towards a their first NCAA Tournament since 1991. Sure, they lost at Iowa but that was a close one that went the other way. The Scarlett Knights must take care of business at home here and beat a bad Nebraska team.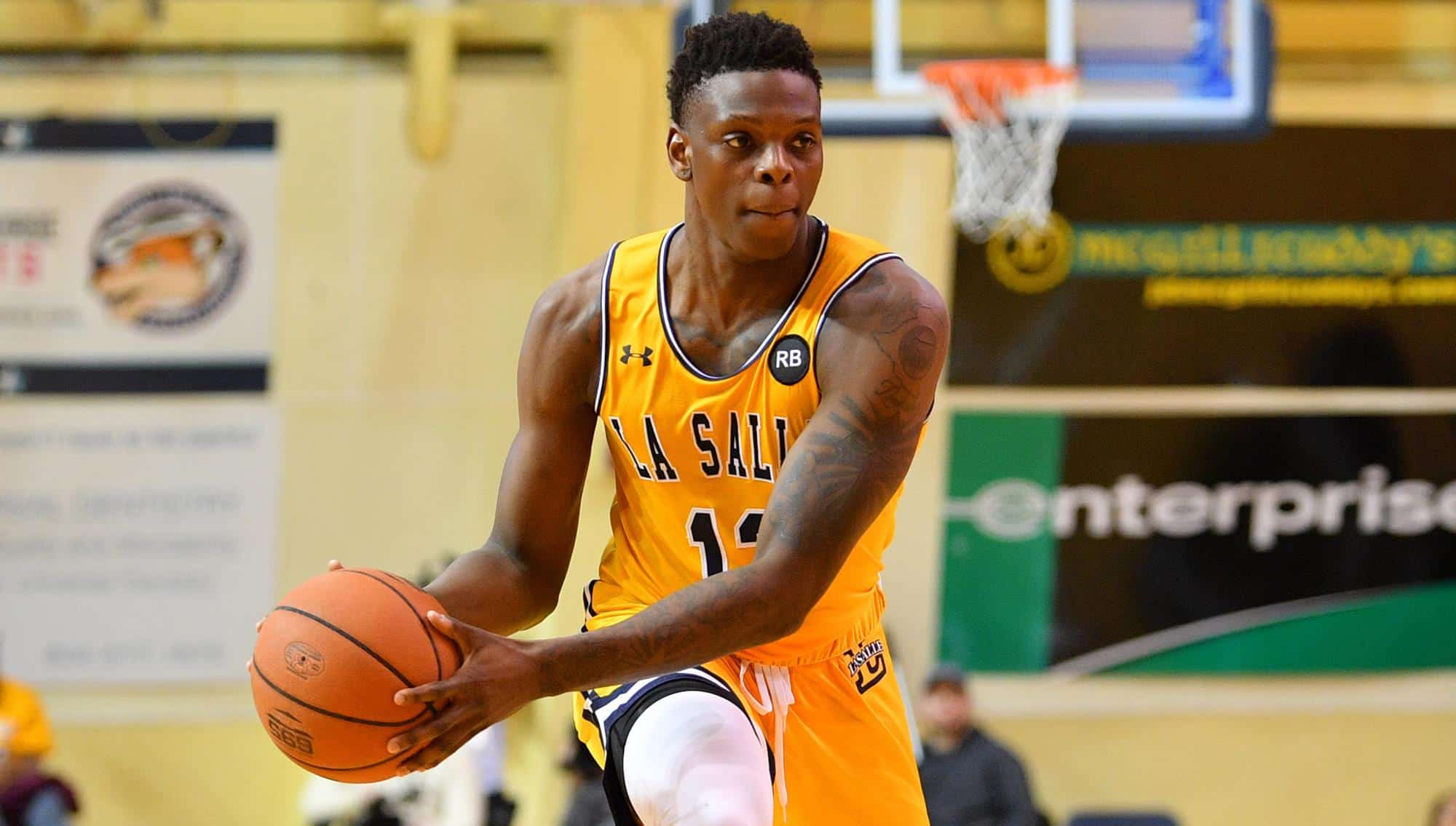 42. VCU @ LaSalle
LaSalle is better this year and a team very well capable of upsetting a good VCU team. VCU isn't the top dog in the Atlantic 10 this year so they know they'll most likely need a at large bid which means they can't trip up here against a decent LaSalle team.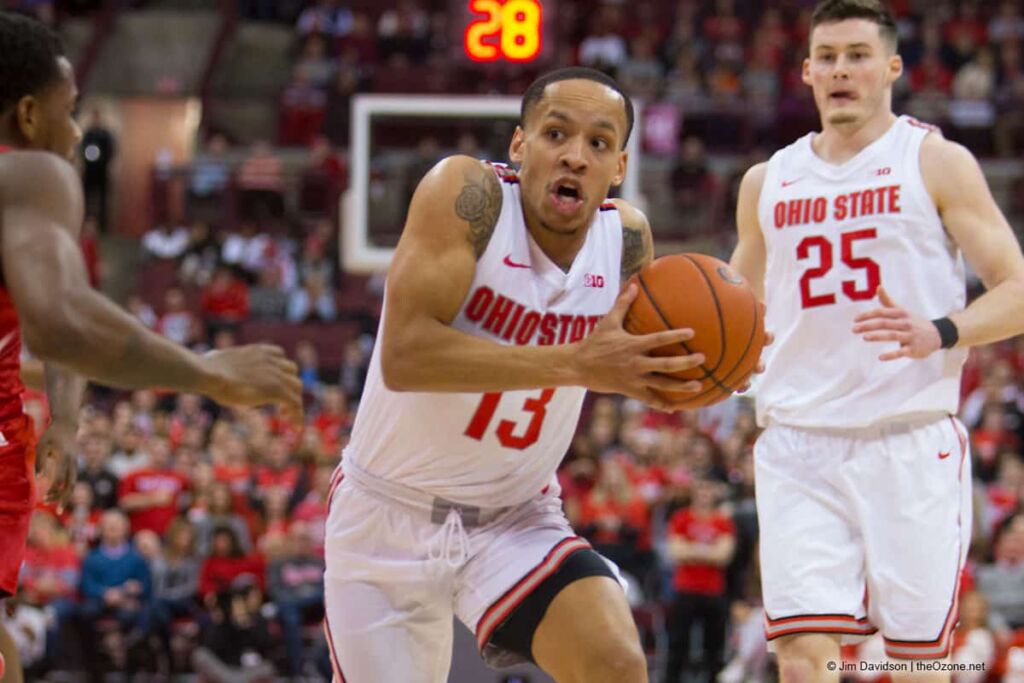 43. Ohio State @ Northwestern
This is the most must win game on the entire slate of 50 games here. Ohio State once had things going good and they looked to be a high seed in the NCAA Tournament but then came January. The Buckeyes can't seem to find wins this month which makes this game a must win.
44. South Florida @ Houston
Houston is growing up as the season continues on and we are seeing right before our very eyes. The Cougars scored a huge win at Wichita State and a nice home win against UConn and now will need to take care of a chippy South Florida team.
45. Ole Miss @ Georgia
Anthony Edwards may just be the top NBA draft pick in June but if Georgia doesn't start winning some games then Edwards will be sitting out most of March. Here's a great opportunity to get things going in the right direction.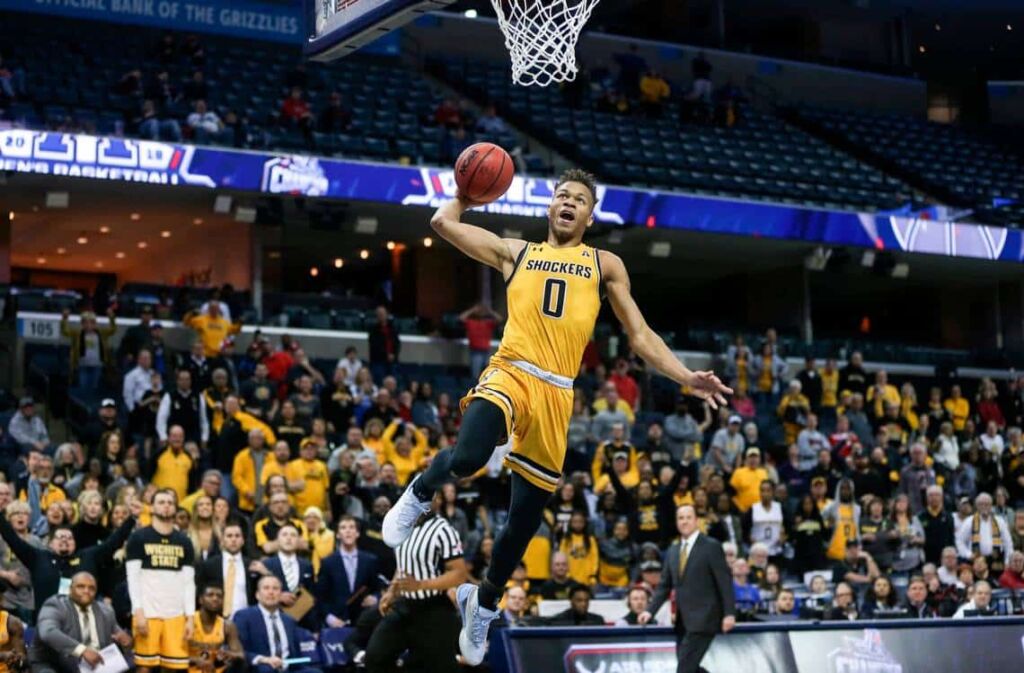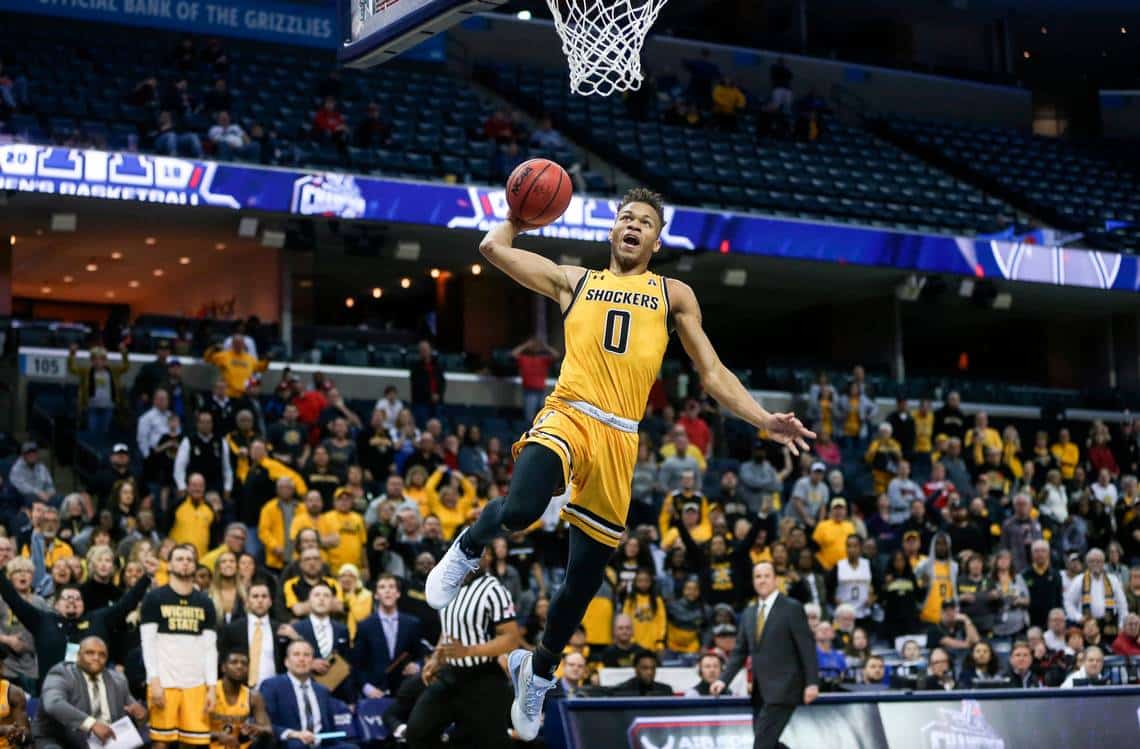 46. Central Florida @ Wichita State
Wichita State dropped two conference games to Temple and Houston and suddenly they weren't in first place. The Shockers need to take care of business here if they want any chance of being the top seed in the AAC conference tournament.
47. Wofford @ Western Carolina
Two of this years top teams in the Southern Conference doing battle here. Western Carolina is coming off an unexpected loss and needs to defend home with a nice rebound performance. Wofford has their sights on another NCAA tournament run.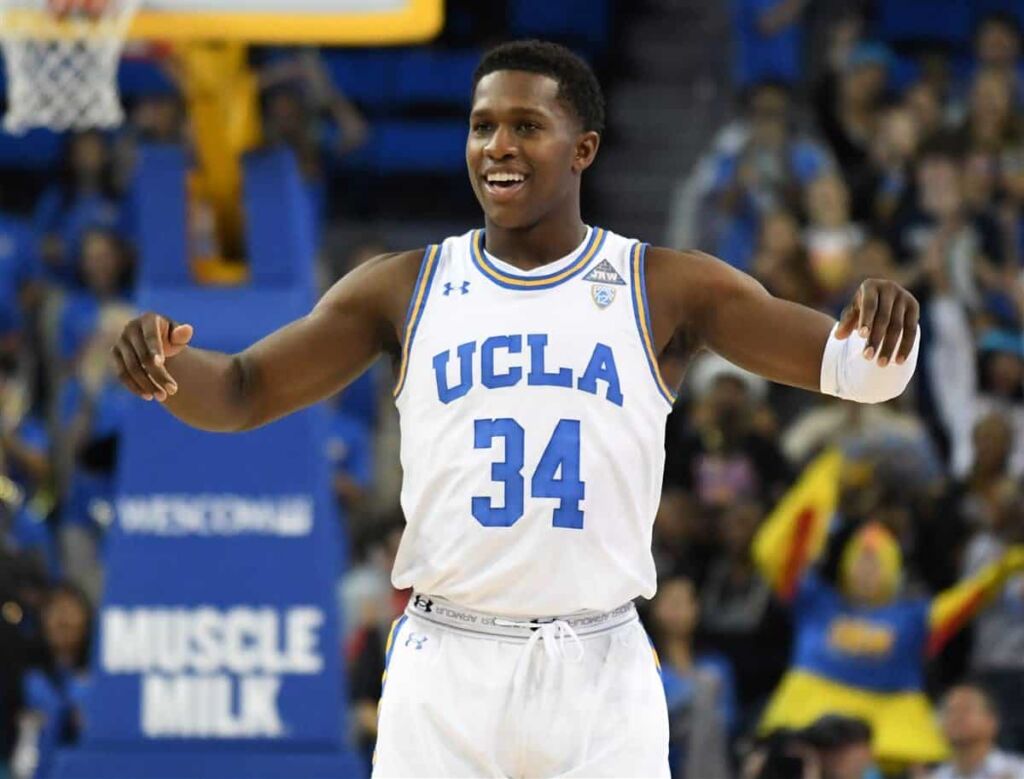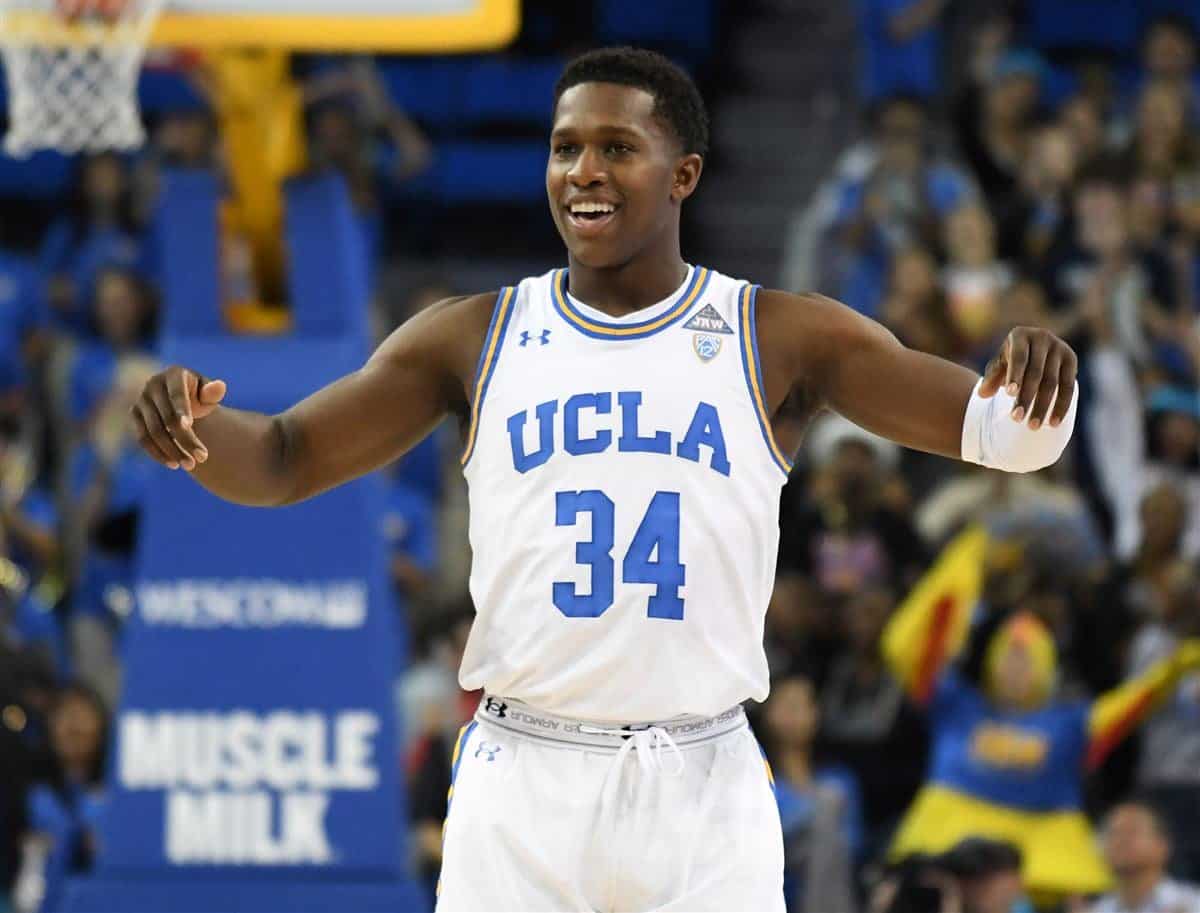 48. UCLA @ Oregon
UCLA is running out of chances to make this season relevant. They won at Washington earlier in the year perhaps they can pull the upset in Eugene.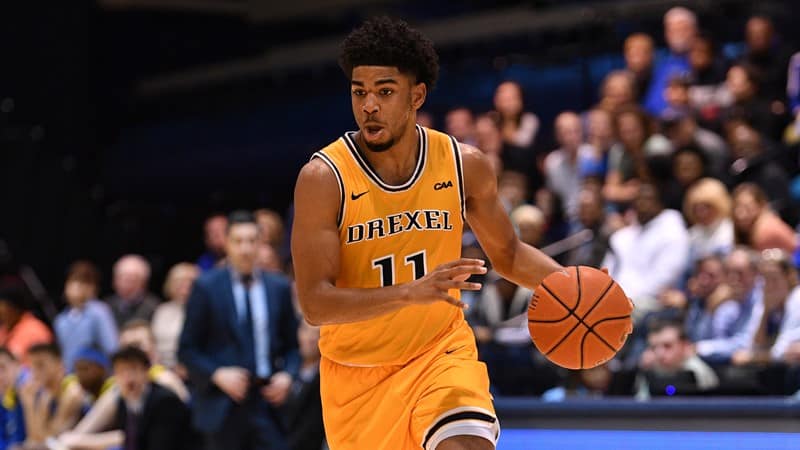 49. Drexel @ Hofstra
We have a nice battle of two of the top teams in the CAA Conference. Drexel just blew out top ranked CAA William & Mary and looks to continue their winning ways against last year's top CAA regular season team in Hofstra.
50. Bradley @ Indiana State
Bradley is fresh off a bad loss at home to Northern Iowa and needs to get back to their winning ways for they are still a contender to win the Missouri Valley.