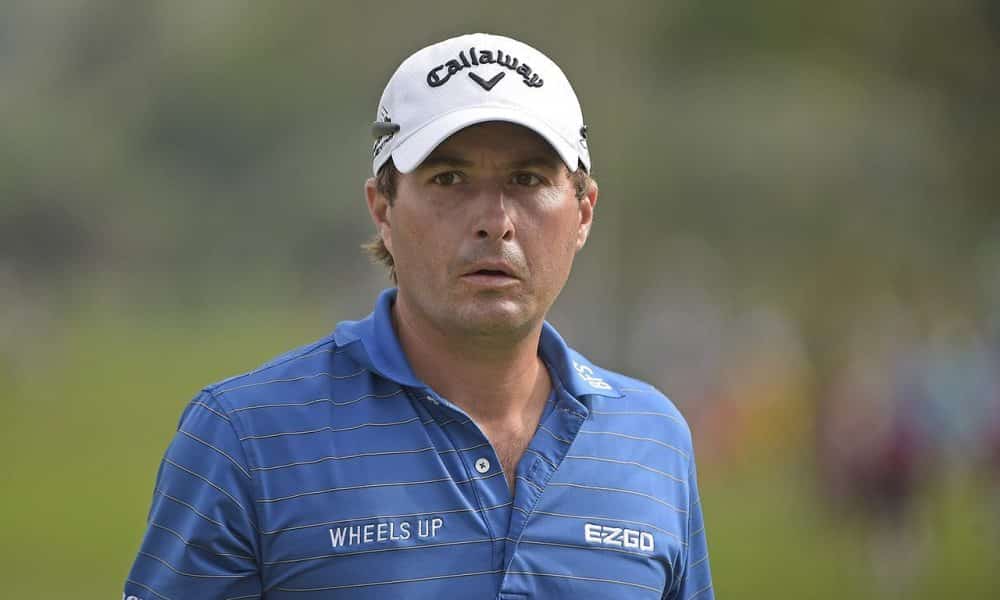 I hope you kept your Lei and Hawaiian shirts on because we are ready for another week in paradise. This week, the golfers take on Waialae Country Club headlining the year's first full-fielded event. Below you will find the key stats used in this week's model.
Play at DraftKings and use promo code SGP for a deposit bonus up to $500
Key Stats:
Par 4 scoring
SG Approach
SG Approach 125-150 yards
SG Around the Greens
Birdie's or Better
SG Putting Bermuda Grass
This Week's Picks:
Kevin Kisner – $8,700
Yes, we could pick Justin Thomas and hope for a Hawaiian sweep or pick Webb based on his keen eye on Bermuda Grass, but the first pick for this week is a guy who can really roll the rock, Kevin Kisner. This course is perfect for Kisner, where he will not get overpowered by other golfers and should have an advantage in keeping the ball in these tight fairways. He is coming into this tournament in solid form ranking 16th in strokes gained approach in his last 36 rounds and 8th in strokes gained putting. Kiz has always played well at this event finishing in the top 25 in three of the past four years and two top fives (4th in 2017 and 5th in 2018). Lastly, Kisner once said "If they let us wear shorts, ride in carts, drink beer, and listen to music I'd win every week", while they won't let him wear shorts this week, playing in Hawaii has to be the next best thing.
Collin Morikawa- $10,300
This second year pro is looking to build off his excellent rookie campaign and strong finish at last week's event. Morikawa is a name that many did not know going into last season, but that is not the case anymore. The University of Cal product won on tour last year at the Barracuda Championship and expect him to add a few more notches to his belt this season. Waialae is a second shot course and no one has been better at approach shots than Morikawa lately as he ranks 1st in SG Approach over his last 36 rounds. Look for Morikawa to build on last weeks 7th place finish and to be throwing darts at these Bermuda greens come Sunday.
Joaquin Niemann- $9,400
We ain't joking around with Joaquin Niemann. This dude is the real deal. The 21 year old Chilean led after day one at the Sentry Tournament of Champions and finished in 5th place. Niemann is a guy who can low and ranks in the top ten in SG approach and SG Birdie or Better. After already playing one week in Hawaii's windy conditions, don't be surprised if he leads more than one day this weekend.
Sebastian Munoz -$7,900
Sebastian has been playing some of the best golf of his life to start the 2019-2020 PGA season with a win at Sanderson's Farms, and top tens at Greenbrier and RSM. Sebastian ranks in the top ten in SG Birdie or Better and putts his best on Bermuda grass. Sebastian finished in 10th at this event last year and we think he has the potential to notch his fourth top ten of the season this week.
Kyle Stanley-$7,000
Rumor has is it, this is one of Stanley's favorite course and looking at his history here it has to be. Don't be surprised if you see him teeing off in a Hawaiian shirt. Stanley is not known to be the most consistent golfer on tour, but one thing is consistent; His play here at Waialae. Kyle has four top 25 finishes here and a 10th place finish in 2018. Not only Kyle have an eye for this course, but he also ranks 4th in the past 36 rounds in SG Approach, 24th in SG Par 4, and 12th in SG Approach 125-150. We love Kyle at a cheap $7,000 price this week.
 Ryan Armour -$7,000
Similar to Stanley, Armour is a great pick for a low priced golfer. Armour has made the cut the past three years here and took 22nd last year. Ryan is a great fit for this course and ranks in the top 20 in almost all of our key stats for the week. With his excellent approach game, expect Armour to continue the trend by teeing off on Saturday and Sunday.
Golfers to Fade:
Hidecki Matsuyama – $ 10,500
Although Hidecki comes into this weekend with great form, he is one of our fades of the week. Hidecki is known for his elite ball striking, but really struggles with the flat stick. To make matters worse, he lose the most strokes putting on Bermuda Grass as well. If that isn't convincing enough for you, Matsuyama does not have the best track record here either, as he has never finished in the top 25 and only one top 50 finish in 2017 with 27th.
Abraham Ancer – $9,000
The "Young Mexican" Abraham Ancer, put himself on the map with his great play at this President's Cup for the International team. With that being said, we're not sure that warrants the price tag on him for this upcoming weekend. Ancer will not get the advantage of playing in last week's event and has really struggled on approach shots ranking 79th in his last 36 rounds. He does not have the best track record here at Sony and we believe there much better picks in this price range.
Play at DraftKings and use promo code SGP for a deposit bonus up to $500