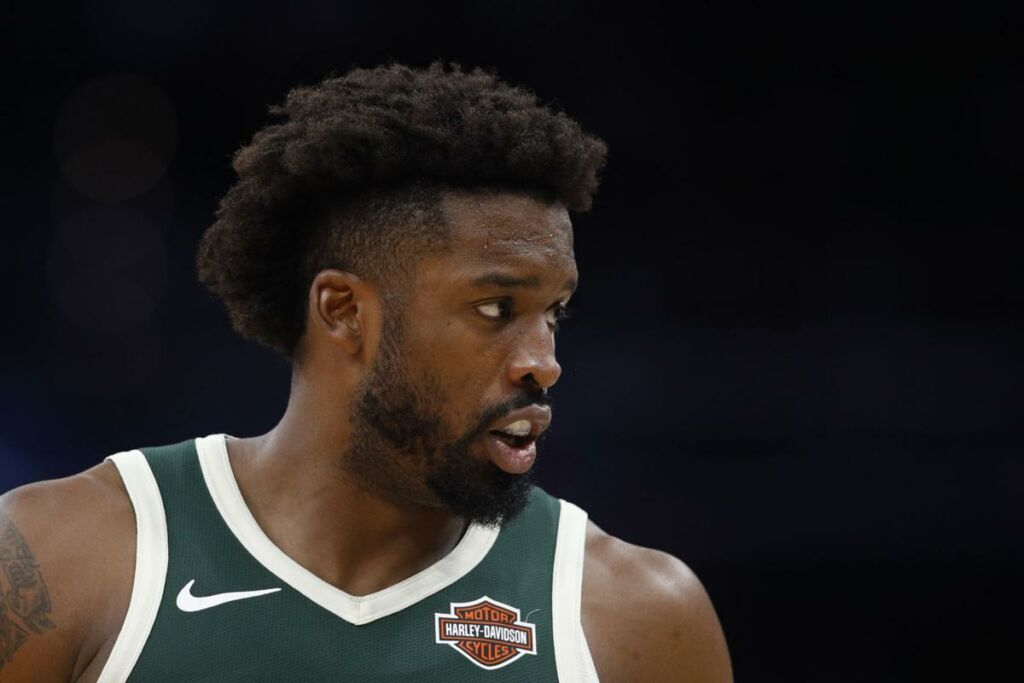 It's Christmas Day in the NBA and we've finally got the attention of the world on our sport. There's a great slate to wager on today… Merry Christmas to all and BOL on your NBA bets!
Last Card: 1-2
Season: 8-7
LeBron James Over 44.5 Points + Rebs + Asts
With all the smoke and fire around the LA rivalry and the load management controversy, this number just feels super light for LeBron. Call it a "gut" play, but the best player in the world has spent his last week getting called out by KG, getting dominated by Giannis on TNT Thursday, getting called out by Doc Rivers, and then facing heat from the NBA universe for a questionable muscle injury that was potentially going to hold him out for today's game. Oh, and the Lakers are on a three-game losing streak and facing their first real adversity of the season. If this year really is LeBron's revenge tour, this is almost certain to be a massive day for the King. The motivation feels super right here for LeBron to go off.
This prop total comes in just around LeBron's combined season averages for the season, but, again, I expect LeBron to have something special in store for today. LeBron sat out for Sunday's game against Denver due to injury, so you also have to like that he grabbed an extra few days of rest gearing up for today's game. LeBron's ceiling is too high to lay off this play today, and his triple-double prop is worth a look as well. LeBron goes for 30-10-10 and the Lakers win in a statement game tonight.
Go here for more online sports betting.
Nikola Jokic Over 18.5 Rebs + Asts
As we highlighted in last week's props column, Jokic is finally coming around to being the player we all expected him to be this season. With this matchup being at home and in primetime, I expect to see the full Jokic effect here for Denver tonight… great unselfishness, looking to get others involved, not really looking for his own shot unless it's right there. Jokic is averaging over 8 assists a game in the month of December including four double-digit outputs in Denver's last six games. He has five triple-doubles in just 16 games at home this season, where he tends to both play more minutes and crash the glass way harder (2 more boards game at home vs. on the road).
The matchup also looks great against a New Orleans team that is bottom-10 in defense and bottom-5 in rebounding. They're limping into tonight's matchup and want no part of this Denver team that's operating at full strength.
With Denver playing their basketball of the season coming into a Christmas game they should dominate, look for Jokic to be the catalyst. Again, the triple double props is worth a look here as well as 20-10-10 looks about right for the Joker.
Wes Matthews over 8.5 Points
With Bledsoe out for the Bucks, look for Wes Matthews to pick up the slack a little bit in Milwaukee's backcourt. While the Bucks have been very careful to load-manage Wes as he comes off a brutal achilles injury and is getting up there in terms of age, he should be full-go here with Bledsoe out and the Bucks looking to make a statement on Christmas Day. I don't expect caution here as they've had a full 2 days of rest since last playing Sunday afternoon. Matthews' output this season has been almost wholly correlated to his volume… naturally, when he plays less, he scores less. That bodes well for this matchup here as Matthews averages more minutes, field goal attempts, and points whenever the Bucks have 2 or more days of rest. With that situation here, I think this prop total is a little low as it plays into his season average without weighing in context.
The Sixers have no choice but to sell out against Giannis today, and that probably means a lot of minutes with Horford + Embiid on the floor at the same time. If that's the case, I expect kick-outs to shooters all day and Wes should get up 5 or more looks from three here today. With hopefully 25+ minutes on the floor,Matthews goes for a sneaky 15 here in Philly today.