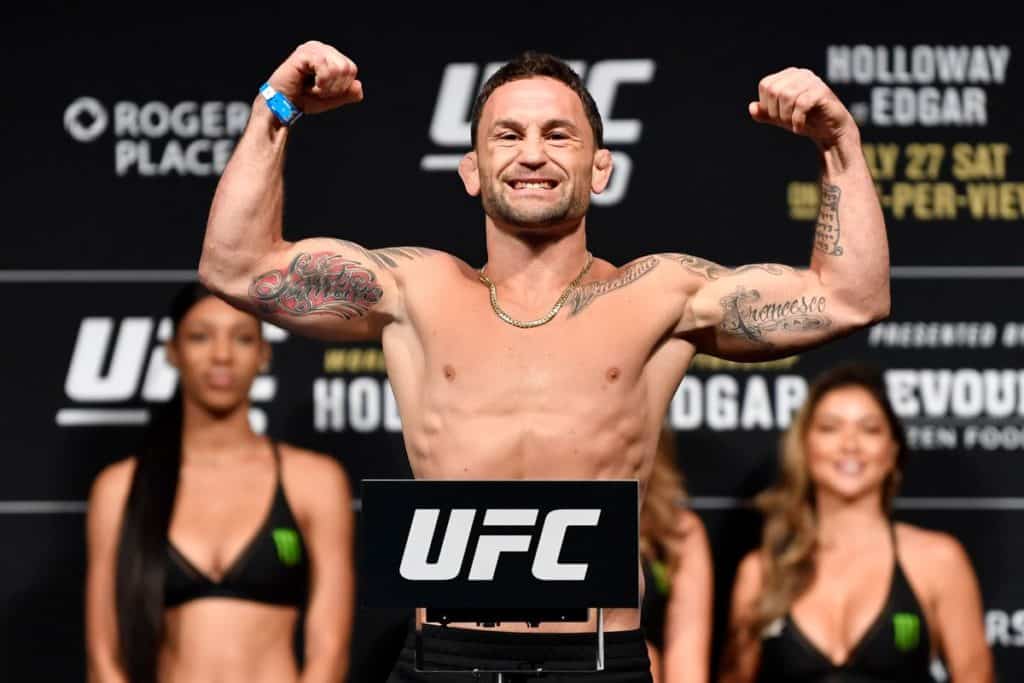 After hosting 362 events this past decade, the UFC says goodbye to the 2010s this Saturday from Busan, South Korean with UFC Fight Night: Edgar vs The Korean Zombie. The Edgar in that title would be UFC legend Frankie Edgar, who is a last minute replacement for the injured Brian Ortega. And the zombie of Korean origin would be Chan Sung Jung, who will surely enjoy the home-cage advantage here. He also currently holds the betting advantage, as The Korean Zombie is a -180 favorite, with Edgar coming in at +150.
After putting on one of their most stacked fight cards of the decade last weekend at UFC 245, UFC Busan is a bit of a comedown and an anti-climactic end to the decade. While it's a solid card on paper, there's a couple of things going against it, at least for North American fans. First off, it is bereft of big name talent, relying mostly on Asian fighters to fill out the card (talented fighters, no doubt, but not very well known). Secondly, it'll be streamed on ESPN+ at the ungodly hour of 2:00 am Eastern (5:00 am Eastern start for the main card).
But if you're a true #degen you don't care what time an event starts – you only care about blowing – I mean investing – your money on some sweet, sweet action. So here's my recommendations for the last UFC event of the decade – and notice at the bottom of the article that I'm finally back into the black after going 2-0 last weekend at UFC 245.
Omar Morales (-185) vs Dong Hyun Ma
I'm going against the home town (literally – Dong Hyun Ma is actually from Busan) fighter in this one, but not without good reason. Newcomer Omar Morales (make that Omar Antonio Morales Ferrer) looks like he is legit talent. Fighting out of Florida's Hard Knocks 365 (home of champ Kamaru Usman), the lightweight Venezuelan is a perfect 8-0 as a pro. He's a huge 155-pounder, like Ma, measuring in at the 5'10" range, but he has four inches of reach on his South Korean counterpart. But the big thing that separates Morales from Ma is his finishing ability – he's finished his last two fights via (T)KO – leg kicks and punches. He also has four submission wins. Ma, on the other had, has lost his last two fights via TKO (he's also been knocked out twice early on in his UFC career). Should add up to a win for the newcomer in this one.
Miranda Granger (-198) vs Amanda Lemos
There's a few reasons I like Danger Granger in this one. First off, her opponent, Amanda Lemos, is coming off over two years on the sidelines due to a failed drug test (she also hasn't won a fight ever in the UFC, and her last win was 2016). Plus she'll be cutting down from 135 pounds to 125 for this fight, so who knows how that will go. Despite this, Granger will still have the height and reach advantage on her, and is five years her junior. And Granger is just a solid prospect, with a dangerous ground game. Go with the chalk in this one.
Overall Results for This Column
Record: 32-23
Earnings (based on $100 bet per): $79.81
Return on Investment: 1%