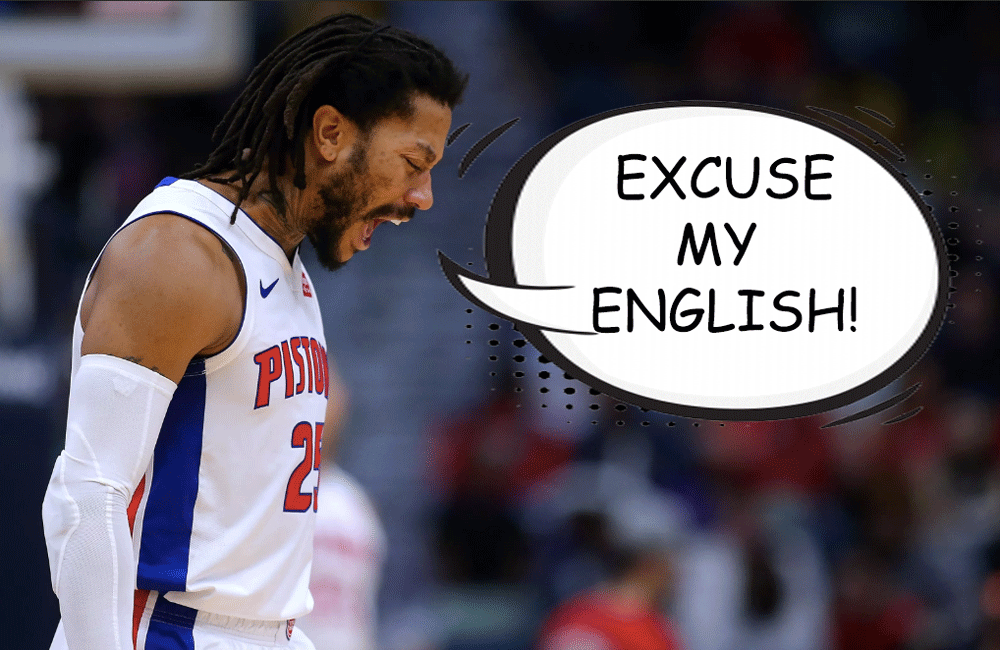 Only four games on tonight's slate, so let's not beat around the bush. Here are your NBA DFS Picks for Thursday.
SEE ALSO
Daily NBA ATS Picks
NBA Best Bets + Championship Odds w/ Ryan Conner | NBA Odds Pod (Ep. 8)
Guard
DeMar DeRozan – CLE @ SAS ($7,300 DK, 8,200 FD)
Cleveland sucks at defending shooting guards. Case in point, James Harden just embarrassed the Cavs by dropping 55 points on a 55-3-8-2-2 line for the night. DeMar isn't Harden, but he has been producing all across the board and is a top-25 player in the last couple of weeks. He's clearly a better deal on DraftKings, but still a value on FanDuel.
Derrick Rose – DAL @ DET ($5,700 DK, $6,000 FD)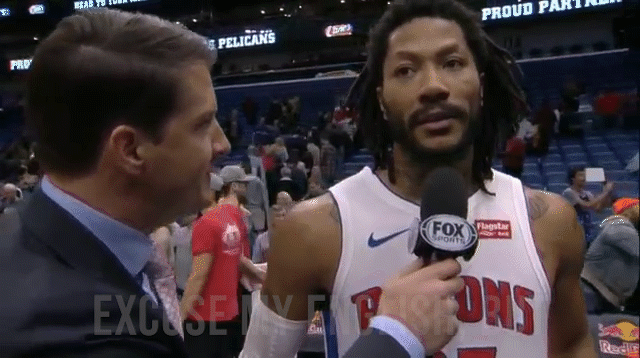 I mean, the GIF says it all. When healthy and rested, Rose has been consistent as hell for the Pistons and has even shown flashes of vintage Rose. Dallas is coming into his house and the former MVP is feeling himself after hitting the game-winner against the Pelicans. This is a fair price for Rose considering he has more than 25 FPPG in seven straight games. He'll continue getting minutes with Reggie Jackson injured again and only Bruce Brown ahead of him in the depth chart.
Bruce Brown – DAL @ DET ($3,900 DK, $3,800 FD)
Are you feeling a bit dangerous on this Thursday? This is a true GPP play: stack Bruce Brown with D-Rose. Many fantasy players will be scared off of these two since Dallas is a tough matchup against guards. However, the over/under for this game is 220.5 and those points have to come from somewhere.
Brown is cheap as hell and consistently puts up 20 FPPG. You know what you're getting from him, but you can use all that money you're saving on stud centers (see bottom of article).
Monte Morris – POR @ DEN ($3,900 DK, 3,700 FD)
Not feeling crazy about Bruce Brown, but still want a cheap option. Morris is your man. First off, Jamal Murray is banged up. He claimed on his Instagram that he intends to play tonight … but that's something to monitor. And even if he does start, there's still a good chance Denver doesn't want to risk him too many minutes. That means more mins for Monte. He has scored over 17 FPPG in three of his last four games and seems worth the risk on this short slate.
Forward
Carmelo Anthony – POR @ DEN ($5,800 DK, $5,800 FD)
I mean, this is just fun! How can you not enjoy playing Melo as he heads back into the city where he played his first 7.5 seasons? Melo isn't as hot as when he started with the Blazers, but his floor is still right around 25 FPPG. This dude gets hyped for big games and this is as big a game as he's gonna get for awhile. He's a reasonable price, and with Denver worrying about shutting down C.J. and Dame, Melo has a strong chance to get hot.
Al Horford – PHI @ BOS ($5,900 DK, $6,900 FD)
I'm not going to call this a "revenge game." There doesn't seem to be any bad blood between Horford and Boston. He's not going to get booed like Kyrie did. However, Horford does know this opponent well. He's a smart player and while he put up a solid 25 fantasy points against them in this season's opener, he no doubt wants to do better in front of Boston's home crowd.
Center
Nikola Jokic – POR @ DEN ($9,000 DK, $8,800 FD)
Popular opinion is that Joker is looking more like the Penguin than the superhuman he appeared to be last season. While his stats are certainly down from last year, he's still 31.1 MPG, 16 PPG, 10 RPG, 6.3 APG, 1 SPG, 0.6 BPG. He's over 40 FPPG and has a usage rate of 25.5%. Plus, Portland sucks at defending centers. I'm as guilty of making fun of Jokic as anybody, but let's start looking forward with this dude. He's still putting up big stats and we know he has the potential to go much bigger once he plays himself into shape. With only four games tonight, he's one of the best bets to have a huge night.
Andre Drummond – DAL @ DET ($9,600 DK, $10,600 FD)
What? Another high-priced center? What are you doing? Listen, I gave you very cheap guard options above and I feel strongly about both these big men.
Listen, I'm not going to mince words, Drummond was dog shit in his last game. However, that's why all about using him tonight! The guy almost never has two horrible games in a row. He'll be itching to bounce back. He's been a double-double stud all season, averaging 48.9 FPPG in the last two weeks and has a usage rate of 23.8% for the season. Drummond will be able to crush value against a Dallas Mavericks team with a 108.2 defensive rating.