Predictions
Newcastle 0-2 Manchester City 
Burnley 1-1 Crystal Palace 
Chelsea 2-1 West Ham 
Liverpool 4-0 Brighton 
Tottenham 3-2 Bournemouth 
Southampton 2-1 Watford 
Norwich 2-3 Arsenal 
Wolves 1-1 Sheffield United
Leicester 3-0 Everton 
Manchester United 3-1 Aston Villa
Thanks to the sacking of Unai Emery's sacking, I had re-write my entire article, which primarily focused on the "sack race." With Emery now gone, Marco Silva will almost certainly be the next to go, and Leicester should seal his fate on Sunday.
I like all of the top 4 to win this weekend, with Chelsea facing the toughest task, given the injury to Tammy Abraham along with key defensive absentees. Tottenham should keep winning, but may have to endure another shoot out until Mourinho gets some real time to work on his defence, but with the Christmas period now in full flow, that may take some significant time. Luckily for Jose, his attackers are firing at the other end, scoring 7 in his first two matches in charge.
Sunday will be a fascinating day, with Arsenal playing their first match after Emery, Marco Silva possibly managing Everton for the last time and Ole Solskjaer desperate for win to dampen speculation that Mauricio Pochettino will soon be taking over at Old Trafford. It's highly possible that Tottenham, Arsenal, Everton, West Ham and Manchester United will all enter 2020 under new management, with 5 managers losing their jobs in a 4-5 week stint.
Game of the Week: Leicester vs Everton
A very different type of selection for game of the week this week here, with Leicester taking on Everton. If you'd told people at the start of the season that it would feature as a game of the week, you'd think it would be because the two were battling for a top 6 spot, not that one team were challenging for the title, while the other were teetering above the relegation zone.
Leicester remain unbeaten in the Premier League at the King Power Stadium this season, winning five of their six matches there, while Everton have lost four of their six Premier League away games this season. Leicester are superior on both ends of the pitch and dominate the combined XI. This supported by the fact they have the best defensive record in the top flight, conceding just 8 goals in 13 games so far.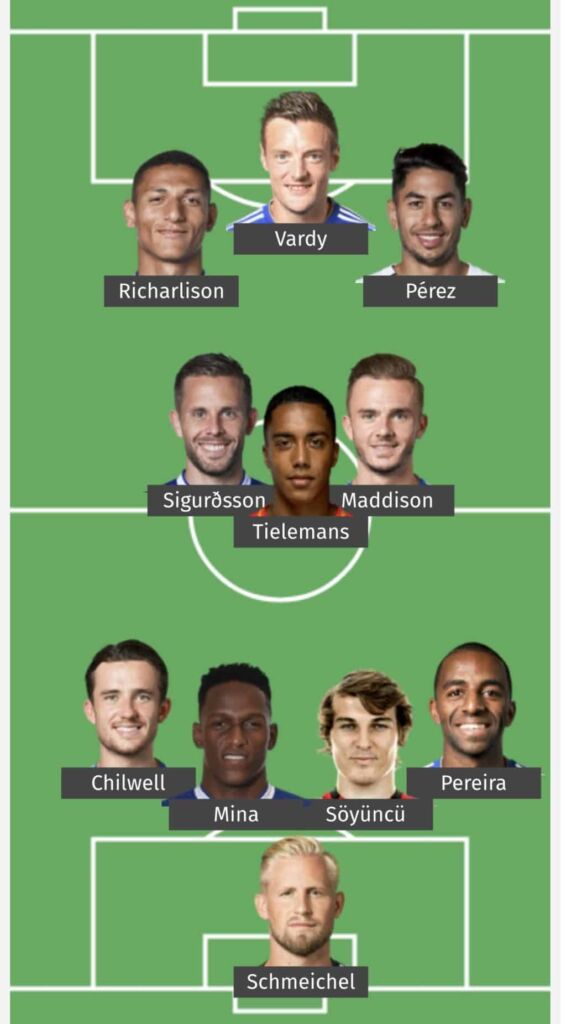 Prediction-
Each of Leicester's last three Premier League matches have ended 2-0 to the Foxes. I don't see anything too different here. Everton aren't playing for their Manager, and he's likely to be fired after another crushing loss.
Leicester 3 Everton 0