The Breeders' Cup Classic is a marquee event where we usually see some of the best horses from the Triple Crown trail meeting up and taking on older. This year due to the wide open nature of the Triple Crown, and a different winner through each of the four legs – this race is entirely wide open. Here are three of the most likely winners of the Breeders' Cup Classic and a longshot play that might be overlooked on the toteboard Saturday.
The Main Contenders
Most likely winner:
#10 VINO ROSSO (4-1)
All Photos from Horse Racing Nation
Has been a major contender especially since adopting a race style a little closer to the front end. He enters today in very sharp form, and is coming off of his best career speed figure – 109. Although he finished first last time out in the Jockey Club Gold Cup, he was disqualified and placed behind CODE OF HONOR who he interfered with. I love how he has experience racing the longer distance and has excelled going a mile and a quarter. Distance limitations are a legitimate concern for some – definitely not for this colt. He gets top honors due to his recent success, current form, and experience at this distance.
Thriving at the longer distance:
#6 ELATE (6-1)
This mare is the definition of consistency hitting the board in 16-of-18 career races. Although she is 2-of-6 this year, she's been up against superstar MIDNIGHT BISOU who certainly has her number. That mare is the headliner in the Longines Distaff a few races before this, and she could make light work of the field.
This will be ELATE's first time taking on the boys and hopes to join the likes of ZENYATTA as the only female to win the Classic. Based on the efforts we have seen from ELATE, and her ability to thrive going longer, definitely do not count her out.
Looking to bet the races? Go here for more info on online betting.
Could Capitalize off a perfect trip:
#11 CODE OF HONOR (4-1)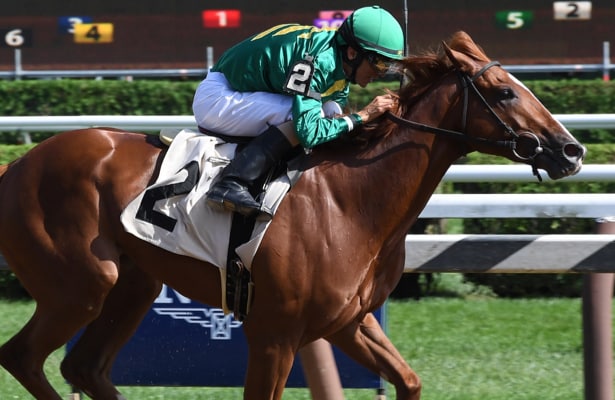 CODE OF HONOR inherited a win last time out to give him three straight victories on the year all versus graded stakes competition. The price may be a tad bit short, but he has shown ability to compete with some of the best. The lack of speed in this race and true pacesetters really hurts where I think he would be at his best – working out a closing trip. Instead, I would expect to see more of a stalking trip especially needing to leave the gate with urgency from the outside post.
Rounding out your exotic wagers:
#7 HIGHER POWER (6-1)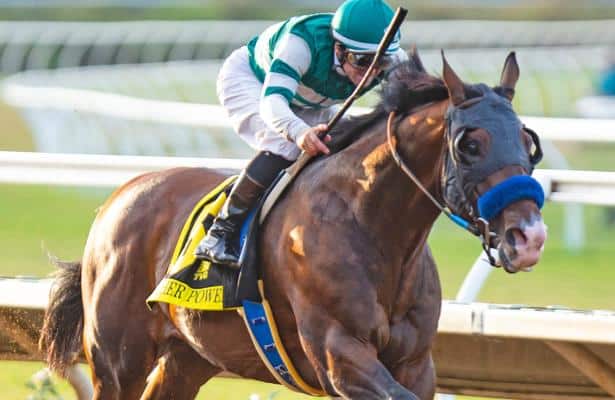 I expect much higher odds at post time than his 6-1 morning line odds. Outside of his big win in the Pacific Classic, he has not dominated within the graded stakes ranks. He has been a slower starter to join graded stakes company, but has proven he belongs.
Unfortunately in his most recent start in the Awesome Again against the likes of MONGOLIAN GROOM, MCKINZIE and SEEKING THE SOUL he stumbled at the break and that cost him a lot of ground. Expect him to be involved in the pace scenario early.