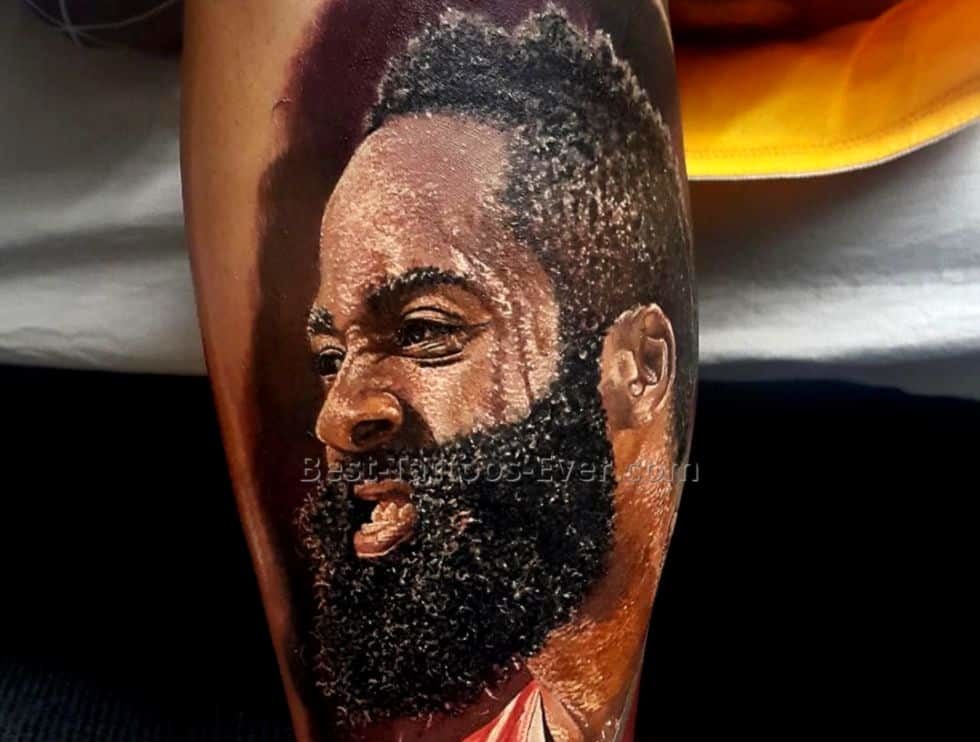 It's quite odd that I'm the one writing this article on the wildest NBA players' tattoos. I'm not a tattoo fan myself, and have no ink on my body. As a Generation Xer, tats weren't really that prevalent as I was growing up. Look no further than the NBA – no one had tattoos back in the days. That's what helped make Dennis Rodman stand out as unique, and "counter culture" – he was covered in ink.
But, as recent Rock and Roll Hall of Fame nominee Notorious B.I.G. once said, "things done changed", and now bodies the world over are covered in artwork. Look no further than the previously mentioned NBA, where it's almost impossible to find a player without tattoos.
However, all tattoos aren't created equal, and there are some rather unique ones in the NBA. We'll call them the wildest ones or perhaps the most surprising ones or comical ones, or in some cases, terrifying ones.
Kelly Oubre Jr
Let's kick things off with the man who sparked my interest in covering this topic in the first place, Kelly Oubre Jr, of my beloved Phoenix Suns. Dude has a lot of tats, but that isn't all that special.
What he has ink of is the unique thing here. Musicians Prince, Michael Jackson and Jimi Hendrix all are given prominent homes on Oubre's leg. Nothing too crazy here – all three are icons and generally are household names. However, look at this:
Yes, that's a tattoo of horror punk band the Misfits on his leg. A band who broke up for the first time in 1983 and who never really broke out into the mainstream (at least commercially). So does a millennial, basketball playing guy from New Orleans really love the Misfits that much the he has to get massive tattoos to honor them? I need to know. Seriously.
Since I'm lazy, I mean, since I'm into "crowdsourcing", I relied on our loyal readers to send in suggestions. Here are your favorites.
Kenyon Martin
(editor's note: he has since covered up this tattoo)
Dejounte Murray
https://twitter.com/BlueCrunk/status/1186418438354489346
Yep, that's pretty wack (don't think anyone says 'wack' anymore, so I'm wack for saying it).
Kobe Bryant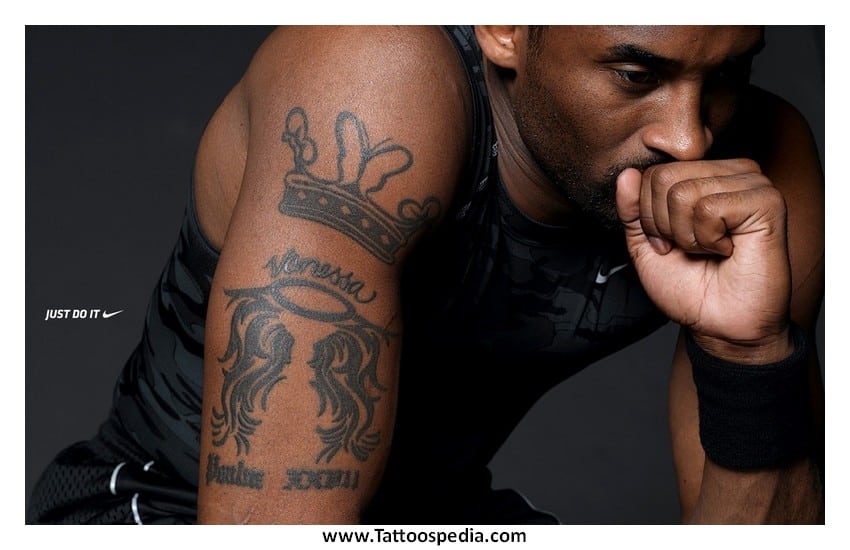 Kobe's the worst, on so many levels.  Moving on..
Mike Scott
That's a whole lotta emojis. When I was a boy, emojis didn't even exist. But this guy did.
Rasheed Wallace
That is pretty cool. Plus I don't want to get on that guy's bad side.
Chris Andersen
Give Chris Andersen war, please. And while you're at it, PLAY FREE BIRD, MAN!!
Stephon Marbury
Players are constantly talking about "building their brand" nowadays, but I don't see anyone truly committing to their brand at the level of Stephon Marbury, who put his logo on his skull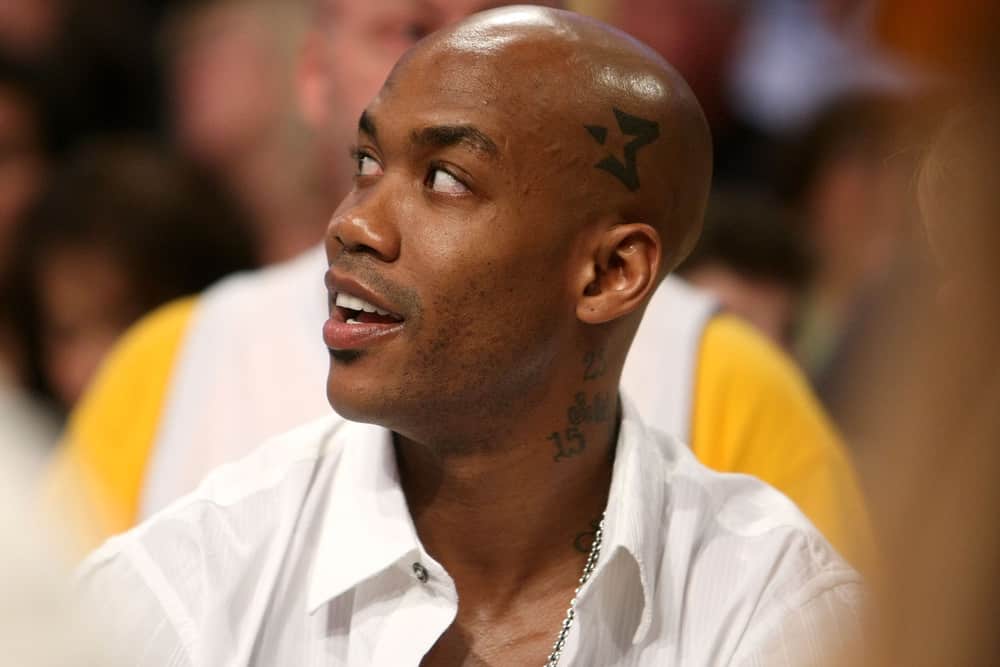 Now on to some truly horrific ones:
Michael Beasley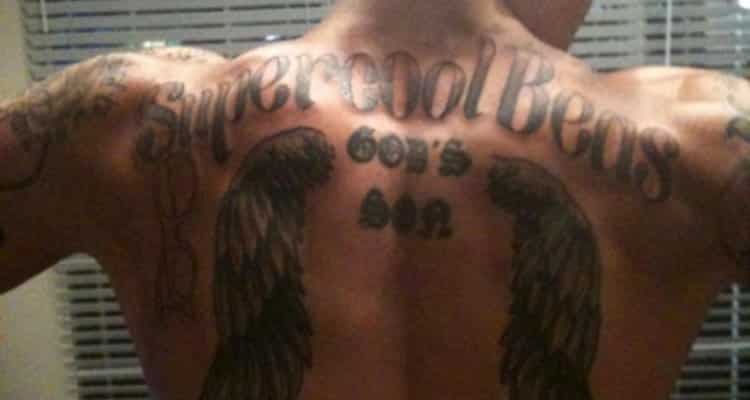 Nope, not super cool at all.
Derrick Rose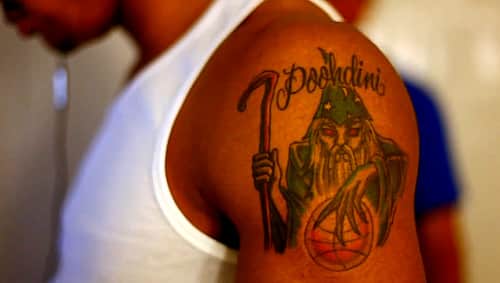 The man who famously doesn't know what "consent" means hopefully didn't give his to get this horrible wizard tattoo.
Andrei Kirilenko
Told you some were terrifying. Nightmare fuel. You're welcome.