Predicting an NCAA Basketball Champion is difficult, perhaps the most difficult of the major team sports in North America. If you look at the format there will be 68 teams that technically have a shot, even though know that in reality that isn't true, only a much smaller group will have enough talent, coaching, and luck, to make a run.
However, the part that makes it really difficult to forecast is the path – which teams will face which, when, where. Those are variables that are to predict at the beginning of any season. Essentially, college hoops, more than any other sport, is all about the matchups.
It is actually much easier to predict which team has the most NBA talent than which team will get better throughout the season, get the right matchups in March Madness and actually win. Duke had three lottery picks last year and did not even make the Final Four (with a Hall of Fame coach!)
All that said, here are some teams whose odds are interesting at this point of the season. All could win it all but only a couple are getting a lot of early investment.
Go here for free college basketball picks.
Michigan State Spartans +600
The Spartans have the lowest odds coming into the season. This is a very established program with a great coach and a senior point guard many think is the best player in the college game right now in Cassius Winston. Certainly the most established player.
MSU has everything you need to win and some hunger leftover from a Final Four loss last season to Texas Tech. Once Winston came back and all the one and done stars left their programs they quickly became the favorite and it is hard to argue with that. 6/1 is a pretty nice payoff for the top dog too.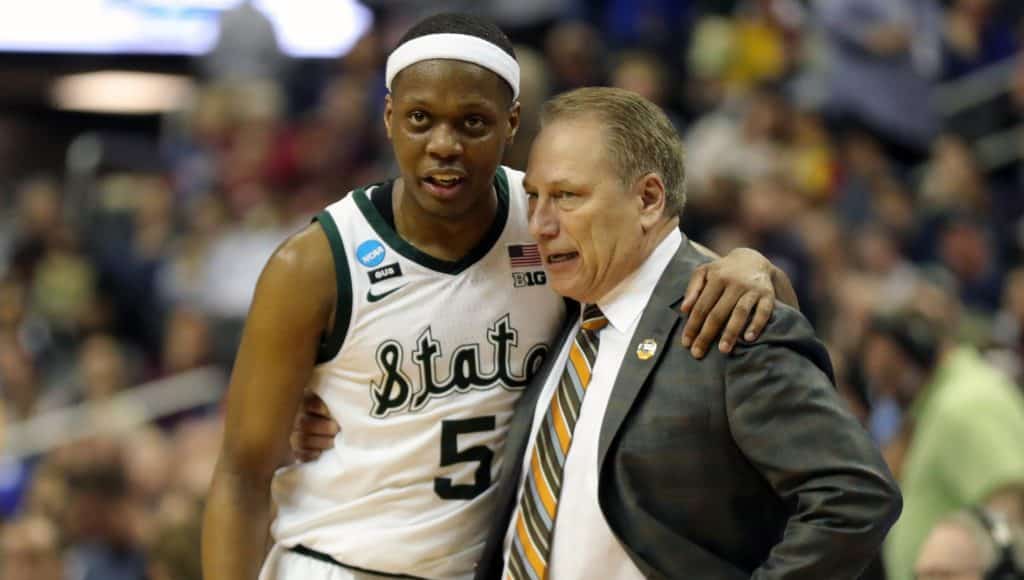 Florida Gators +1400
The Gators might not win the SEC this season but I like their champion prospects a lot. I really like their mix this season. In wing Scottie Lewis they have one of the more exciting freshmen around but they are able to surround him with more experienced players, who are also talented. Kerry Blackshear Jr. was the biggest get on the transfer market and is on pretty much every All-America team right now.
He gives them a big body that does it all. Also, they have a collection of sophomores ready to take a leap. Noah Locke is the leading returning scorer, Keyontae Johnson, the leading returning rebounder and Andrew Nembhard the leading returner in assists. That last guy is NBA quality which gives them a great chance at a long run. Great payoff for a team that could easily be a #2 seed or maybe even lower.
Memphis Tigers +2000
Penny Hardaway continues to make headlines at Memphis. The Tigers have the top recruiting class in the country, featuring big man James Wiseman. The Tigers are going to have enough talent to beat anybody but they are not a favorite for me. For starters, they have a ton of turnover this season thanks to that great recruiting class and second, I am not sure what kind of game coach Penny is.
No disrespect but we just haven't seen it yet. They are going to look great in their uniforms but that is not enough to cut down the nets. They are not going to have my money but I wanted to comment on them given all the buzz they are generating. The price is great for a team that is super talented though.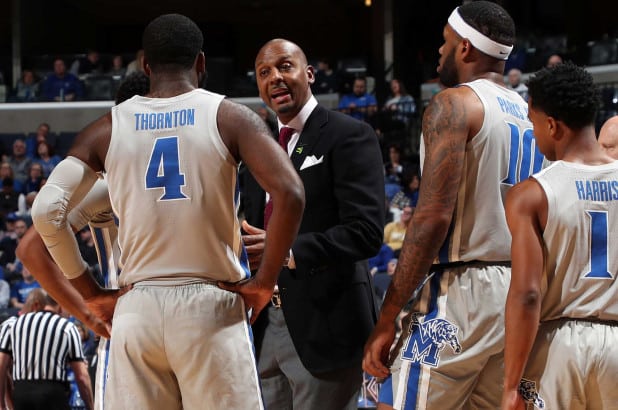 Virginia Cavaliers +2500
By now we all know the current champ's story, from the first-ever #1 seed loser to champion the next season. They lost three players to the NBA off last year's team but they are going to be just as good defensively and they have some key players coming back.
If they get the right path they could be a lot like last year's Texas Tech team that played great defense all the way to the title game even though their overall talent is not great (if you get to the title game it is pretty much a coin flip). The defending champions might not be a great bet because few teams repeat these days but you will be well compensated if they do. Their coach is money too (most of the time).
Maryland Terrapins +4000
The profile of the Terps is kind of like Michigan State light. They also have a great senior lead guard in Anthony Cowan Jr. He can score and distribute and play a lot of minutes, which he probably will. Sophomore Jalen Smith is an athletic big who showed a lot last season and will have even more of an opportunity to show even more this season with Bruno Fernando in the pros.
Wing Aaron Wiggins is another sophomore whose shooting could be a difference-maker. Maryland has all of the pieces even if they are not elite. They might be the second-best team in the Big Ten but the payoff is great.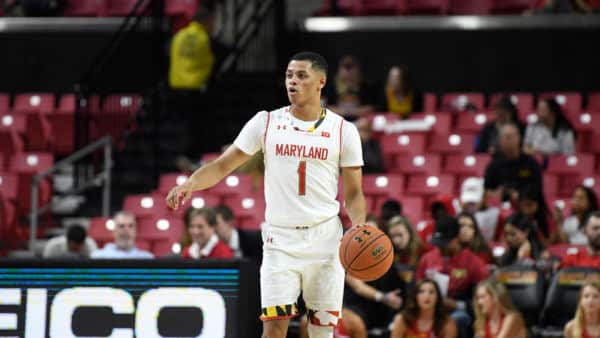 Seton Hall Pirates +6000
It is the Pirates, not Villanova, that are the preseason favorite to take the Big East this season. That might sound lofty for a program whose last game was a loss to Wofford in the NCAA's last season. The biggest reason for this high opinion is guard Myles Powell. He is not a distributor like Cowan or Winston above but when it comes to taking and making big shots he might be the best in the college game right now.
He is not shy either, scoring 23 ppg last season. This team has as much size as any in the country and is the rare quality team that will not be leaning on freshmen in any significant want. Powell is joined by Quincy McNight as an all senior backcourt so the sense of urgency is there too. They are probably not going to get a #1 or #2 seed but this team could emerge. It might be a good wager to get down and hedge where it makes sense as the Tournament progresses.