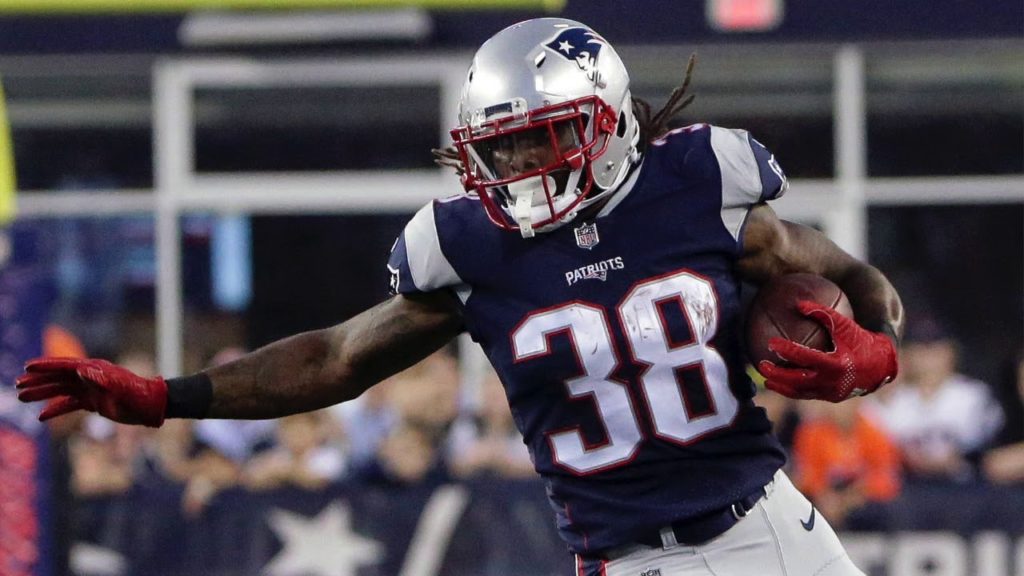 It's officially the halfway point of the fantasy football regular season (good God) and as the stalwarts in your league(s) are clearly defined by now, the dumpster fires have already begun their noticeable contributions to arson. And if you happen to be harboring holes in your rosters, then it's time now more than ever [at this point in the season] to address Fantasy Football Week 7 Waiver Wire Pickups.
Approaching Week 7 we're faced with several familiar faces in our attempt at filling some sort of void on our rosters: whether we be on one favorable end of the spectrum just filling a bench space with a better candidate, or we're in full-fledge desperation mode combing for any and every promising dart throw the open market has to offer.
And while there doesn't appear to be a lion's share of options out there, there are several options under 55 percent ownership across all Yahoo Fantasy leagues who are viable as plug-and-play flyers, as well as the grab-and-stash players who just may blossom in time for your playoff push. Let's dive in…
Kirk Cousins, QB (MIN, 46% Owned)
Now that they appeared to have ironed out the Diggs dilemma, whether it's temporarily or re-kindled for the long haul, Kirk Cousins is like a different quarterback when he's got a full-participant in the tumultuous receiver, and it shows.
Upon hosting the visiting Eagles in Week 6, Cousins throttled with Diggs in full effect, as he erupted for 333 passing yards, four touchdowns, [and one interception] completing 22 of 29 attempts, resulting in a 138.4 passer rating in the Vikings 38-20 home romp of Philadephia.
If you need an immediate reliever at your quarterback slot, Cousins draws a divisional matchup with a Detroit Lions team sitting just above the middle of the pack against the pass (12th) per Football Outsiders DVOA rankings. While it isn't the greatest opponent one could ask for, it could also be much worse for Cousins, who's especially worthy as a stash option for later weeks against the Redskins and Chargers.
While he has the fewest pass attempts of all quarterbacks starting five games or more, Kirk Cousins has the ninth highest completion percentage among all quarterbacks at 68.3%, and with Stefon Diggs being fully incorporated into the offense again (eleven targets in Week 6 vs only four in Week 5), Cousins is the top available quarterback [under 55% owned] across all Yahoo leagues.
Brandon Bolden, RB (NE, 1% Owned)
At the same time as many would advocate against rostering Patriots running backs, Brandon Bolden has taken on a significant role since the sidelining of Rex Burkhead. At the same time he's rather red zone touchdown dependent, the Patriots offense happens to be in that vicinity often and they've had a trend of going to him there, scoring four touchdowns in the last three weeks (rushing, receiving, and returning) and appears to have no problem scoring even when Burkhead is back in the lineup.
Bolden does raise caution to fantasy owners due to variance in his performance from red zone reliance, which makes him somewhat of a desperation move on a weekly basis. But he's also a factor in the special teams game as a kick returner so he has other branches to feed off of, and has considerable upside with the multi-facet aspect in play.
If you're in a spot where you need a running back, it's truly slim picking out there (based on what ownership looks like across all Yahoo leagues), so barring all fluke left-behind starters in the random outlier leagues of the world, it's a tall order to be picky in this position of need. Brandon Bolden at least provides the multi-pronged promising upside of being in the red zone often (along with a favorite in that area) and getting to roll the dice on special teams involvement.
Ricky Seals-Jones, TE (CLE, 3% Owned)
Discovering more promise in a Baker-led offense than that of his days in Arizona, Ricky Seals-Jones has become an ascending target in Cleveland and hauling in the catches that matter most (touchdowns). In a hard-fought loss at home to the Seattle Seahawks on Sunday, Seals-Jones hauled in three receptions of six targets, one for a touchdown, along with 47 yards as the second-highest targeted member of the Browns receiving corps.
His six targets in Week 6 were as many as his entire season to that point combined. At the tight end position, there are several dart throws still available out there it seems, many of which are the touchdown dependent type. But if he continues on the uptick in targets each week, or at least remains consistent scoring touchdowns, Seals-Jones could be considered a high-end TE2/low-end TE1, as he's scored one in two of his last three games.
If you happen to be putting off the address of a subpar tight end position on your roster, Ricky Seals-Jones is worth your investment at least as a stash in said leagues under your microscope.
DeVante Parker, WR (MIA, 15% Owned)
This may seem like a bit of a knee-jerk reaction, but if you put up a receiving touchdown in the last two games and I need a wide receiver, I'm going to be taking a look at what potential we have for the near future on my roster.
Seeing his starting quarterback get benched for the second time this season (except this time was a reverse of the two between Rosen and Fitzpatrick), DeVante Parker managed to score another touchdown this week, receiving one from Ryan Fitzpatrick in the fourth quarter and totaling three receptions for 28 yards on four targets.
Should Fitzpatrick remain the starter, this may further bode well for Parker, who led the team in targets (7) and tied for leading receptions (3) in Week 1 under Fitzpatrick in the Dolphins decimation by the Baltimore Ravens. If you're desperate for a receiver or just looking for a stash-worthy insurance policy, DeVante Parker may pan out as a fortuitous dart throw down the line as we see a revolving door at quarterback in Miami that may work in his favor.
Alexander Mattison, RB (MIN, 22% Owned)
Another week, another running back handcuff that I'm lobbying for in this article release. But in the case of Alexander Mattison, this investment is worth more than just an insurance piece for trade bait to the correlative owner of his successor.
Following an outing in week six that was a near split in carries to Dalvin Cook, Mattison dazzled as the Vikings rushing yards leader on the day in a 38-20 victory over Philadelphia, rushing for 63 yards on 14 carries. He trailed Cook's share of carries by only two (14 to Cook's 16) and has three of the last four games with over fifty rushing yards and averaging nearly nine carries per game in those performances (one game for two carries against the Bears hurt that average).
Clearly if you're the Dalvin Cook shareholder, you should already be scrambling to stash him on your bench. Otherwise if you're looking for a running back to use at flex some weeks and in the hopeful playoff future, Alexander Mattison has reason for hopeful stockholdership should this load management with carry consideration to Cook continues and is majorly valuable in trade to the Cook owner in your league if you don't care to stash him for the long haul.
Other Waiver Wire Considerations:
Kyle Allen, QB (BUF, 10% Owned)
Case Keenum, QB (WAS, 8% Owned)
Cameron Brate, TE (TB, 1% Owned)
Benny Snell Jr., RB (PIT, 2% Owned)
Auden Tate, WR (CIN, 23% Owned)
Latavius Murray, RB (NO, 43% Owned)
Dare Ogunbowale, RB (TB, 1% Owned)
Darren Fells, TE (HOU, 3% Owned)
Mike Gesicki, TE (MIA, 1% Owned)
Darius Slayton, WR (NYG, 3% Owned)
Jordan Akins, TE (HOU, 9% Owned)
Chase Edmonds, RB (ARI, 34% Owned)
Mark Walton, RB (MIA, 4% Owned)
Josh Allen, QB (BUF, 49% Owned)
A.J. Brown, WR (TEN, 19% Owned)
Joe Flacco, QB (DEN, 8% Owned)
Diontae Johnson, WR (PIT, 27% Owned)
Deebo Samuel, WR (SF, 23% Owned)
Jaron Brown, WR (SEA, 0% Owned)
Jamison Crowder, WR (NYJ, 42% Owned)