Back at it again this week with Daily Fantasy pivot plays for DraftKings! Last week, ALLLLLLLL the chalk went off, so this has got to be great contrarian week right? Let's hope so, this week's slate is the toughest of the year in my opinion.
It's a small slate thanks to the stupid London game and bye weeks. On top of that waiting on Friday's practice reports to see if Gurley, DJ, Tyreek and Watkins are going to play. Lots of variables this week.
Just like last week everyone will be targeting two games, HOU/KC and ATL/AZ. These game stacks are going to be crazy owned according to Daily Roto. We have to figure out what chalk is good in this game and where we can separate ourselves elsewhere because no way the chalk bomb goes off again right?
QBs
The Chalk: Watson $6700, Mahomes $7500, Jackson $6900
The Pivot: Kyler Murray $6500
Like I said above, we want pieces of these games so let's take advantage of half the ownership of the QBs in the other game. This ATL defense is hot garbage. Everyone just saw what Watson and Fuller did to it. That wasn't surprising, but how about 2 weeks ago when Mariota threw 3 TDs against them? MARIOTA! Give me the rook and the coach wants to throw it all over yard and let's eat.
RBs
The Chalk: Zeke $8500, Fournette $6700
The Pivot: Kamara $8000
CMC ran roughshod over this D last week and Ramsey is coming back for Jags this week. Do you think The Butler is going to be testing that secondary?
Kamara is a beast, has yet to hit the DK bonus this year and scored both his TDs in one game. He's going to explode and break the slate one week this year and I think this is week. Coming in at half the ownership of Zeke, give me Kamara because don't forget, God Hates Jags.
Bell $6400
Two weeks in a row writing about Jets, gross, I know. Howevah, Bell is criminally under priced for his workload.
He gets Mr. Spleen back this week, which should stop Bell from having to run into 11 man boxes. He has 27 catches and that's with a bye week! You just saw what Jones did against Dallas and Bell is twice the back Jones is. Coming in sub 8% against an overrated Dallas team on the road give me Bell.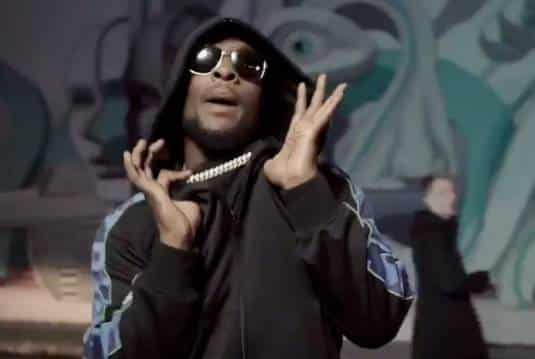 WRs
The Chalk: Hopkins $7400, Kupp $7100, Preston Williams $4100
The Pivots: Amari $7000
This may seem like we are chasing his last game, but I assure we are not. People want to go all in on Zeke, then we can zag to Cooper.
The match up for Cooper is great, the front 7 of the Jets is much better than their secondary. Add the fact that the Dallas O-Line is completely different without Smith playing. I think Zeke will have another pedestrian game and Cooper and Gallup will feast.
Auden Tate $4500
He was the chalk last week and saved his day with a TD. Now everyone is off him to play Preston Williams in the toilet bowl of MIA/WAS.
I'd much rather play Tate going against a bad Ravens D. Yes, they are bad. This isn't your fathers Ravens D. WRs have torched this defense by the likes of Rudolph and Smoking Jay Mayfield. Give me the big bodied WR to continue the trend
TEs
The Chalk: Kelce $7000, Hooper $5000, Kittle $5200
The Pivot: Ertz $5400
The match up isn't the greatest but Wentz and Ertz don't care about the match up, they have God on their side. Ertz hasn't had a game with less than 7 targets this year. We don't have too many opportunities to get Ertz at sub 5% so plug him in and let Jesus take the wheel.
DEF
The Chalk: TEN $2900, DEN $3100
The Pivot: Jets $1500
How many people can actually bring themselves to click on this option? It looks like 5% right now. Look, I'm not going to try and shine a turd, but Christ they are $1500. It opens up so much for you and with Defense being the highest variance part of DFS, it's absolutely worth a shot. What could go wrong?