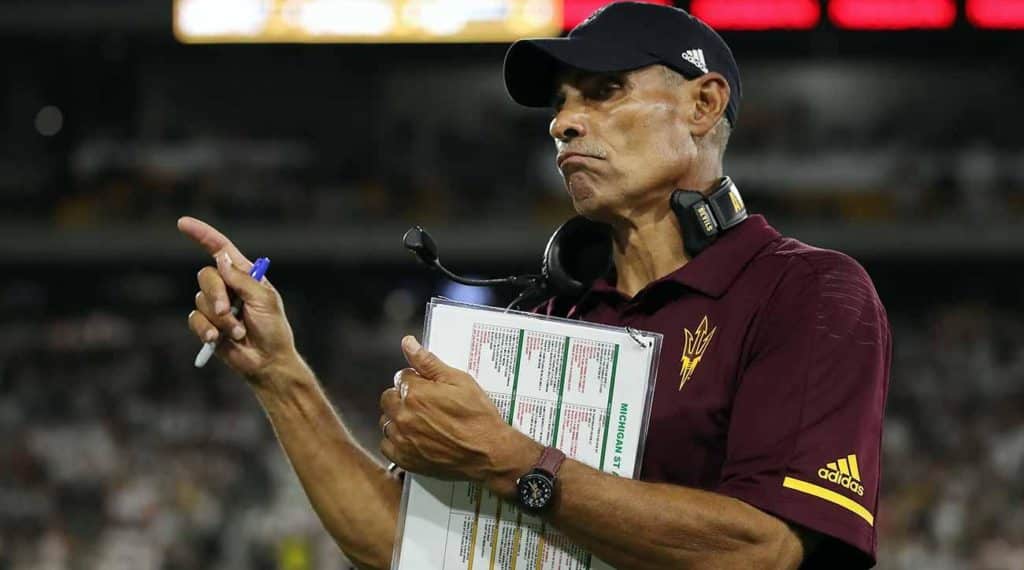 As we get set for another week of NCAAF action, there are once again a number of monstrous spread on the board. Thankfully, that will begin to level out at least somewhat as conference play kicks in.
Three games make the cut for this week's underdogs to watch list, one of which I like for an outright upset. Let's get right to it, starting with a Big 12-SEC showdown in Stark Vegas.
Kansas State at Mississippi State, 12 PM, ESPN
Spread: Mississippi State -7 (-110)
At first glance of this game, the natural instinct suggests Mississippi State minus the points is the right call. After all, this is a school from the powerhouse SEC facing off with a Big 12 program which hasn't made any noise in quite awhile.
Upon closer inspection, there's a lot more to see here. Kansas State is 2-0 thus far and has outscored its two opponents by a combined score of 101-14. Granted, the opponents were of the cupcake variety, but the Wildcats are still winning in impressive fashion.
While still way-early in the season, this team is averaging an eye-popping 347.0 yards per game. Sr. RB James Gilbert is leading the way by averaging 8.4 yards per carry with a line of 26/218/3.
This isn't a one-trick pony either. While the running game leads the way, Jr. signal caller Skylar Thompson has completed 74.3 percent of his passes for 363 yards and three scores. The defense? Solid in both facets and holding opponents in check.
Mississippi State is also 2-0, but the start hasn't been nearly as impressive. A 10-point win in the opener over Louisiana was followed by a 38-15 victory over Southern Mississippi this week. The Bulldogs defense hasn't exactly been stout to start the year.
In addition, starting QB Tommy Stevens is a question mark this week due to injury. If Kansas State can get the run established, they can make this a game. Mississippi State has allowed 136.5 yards on the ground per game to lesser foes through two weeks, so we like the chances of that happening.
I like Kansas State plus the points. I'm not calling the upset, but it wouldn't floor us if it came to pass.
Air Force at Colorado, 1:00 PM, Pac-12
Spread: Colorado -3.5 (-110)
Emotional victories in overtime can serve as a gigantic building block for the rest of the season. Sometimes, they can also lead to a letdown soon thereafter. That's the situation at hand for the Buffaloes, who check in as home favorites over the Falcons.
Colorado was a 4.5-point underdog at kickoff of last Saturday's tilt with Nebraska. They had upset the Cornhuskers in 2018, and the general thinking was that the team would be served a dish of comeuppance this time around.
That didn't happen. The game was all tied up at 31 apiece at the end of regulation after a last-minute Buffaloes TD. A 34-yard field goal from James Stefanou in OT allowed Colorado to stun Nebraska once again in a hard-fought victory.
Air Force has last week off after shellacking visiting Colgate by a score of 48-7 back on August 31. The Falcons backfield combined for 423 rushing yards and seven TDs in the win. Yep, you read that right.
Through two games, Colorado is allowing an average of 155.0 yards per game on the ground, which is tied for 84th in the nation. Air Force should have some success with their forte in this tilt, which just so happens to be a game they've had extra time to prepare for.
I'm taking the Falcons plus the points, and also adding in a moneyline sprinkle as I look for the outright upset.
Arizona State at Michigan State, 4:00 PM, FOX
Spread: Michigan State -14 (-110)
This is a rematch of a memorable game from the 2018 season. The Spartans took a trip to the desert last year as 5-point favorites. That was looking like a good call as they held a 13-3 at the end of the third quarter.
The Sun Devils woke up and finally broke through the stout Michigan State defense. Arizona State scored the final 13 points of the game to walk away with a 16-13 stunner behind a game-winning field goal as time expired.
The rematch is set for Saturday in East Lansing. The Spartans are big favorites and the better team on paper, but there's more to see here. Michigan State has made some strides on offense – see last week's 51-17 thrashing of Western Michigan – but it's not exactly a lights out unit.
Arizona State is a strong defensive squad. Through two games, the team is allowing averages of 171.5 passing and 81.0 rushing yards per game. They've given up a total of 14 points over the two victories.
As with many programs across the nation, the first two opponents scheduled this season were layups. It's a big step up in competition this week. However, head coach Herm Edwards has done a solid job at ASU. This team isn't going to fold up like a tent in front of a big crowd.
I fully expect Michigan State to get its revenge and the victory on its home turf, but the Sun Devils will make them work for it. I'll take Arizona State and two touchdowns.