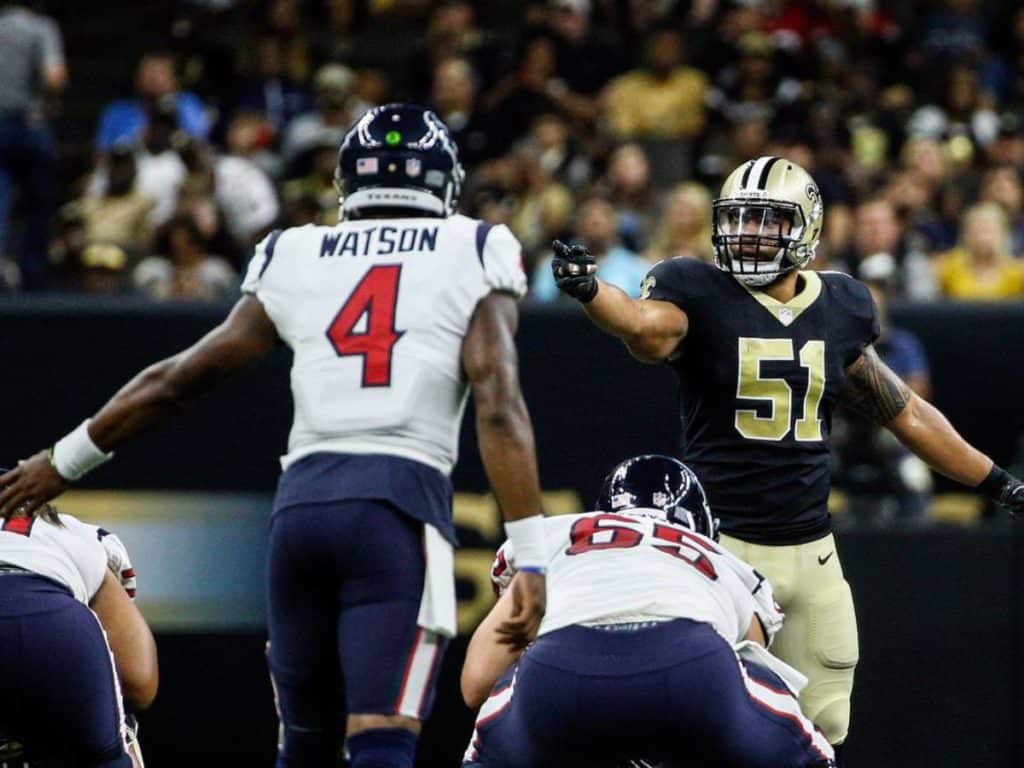 Weeeeeeeeeeelcome back to the Monday Night Football props column. It was a crazy weekend that saw back door covers, hype machines crash and burn and oh yeah the fucking Patriots are still the Patriots. For the first of the MNF doubleheader, we get a matchup between two playoff and maybe even Superbowl contenders. Is this the year Brees gets his? Can Watson and the fighting Bill O'Briens take advantage of the current state of the AFC South?
For now, let's dive into the matchup and identify inefficiencies in the prop market to get you paid on Monday Night Football. For more in-depth analysis listen to the Week 1 Picks Podcast below.
Monday Night Football Game Info
Time: Monday, September 9th @ 4:10 PM Pacific
Location: Mercedes-Benz Superdome, New Orleans, Louisiana
Weather: DOME
TV: ESPN
Spread: Saints -6.5
MoneyLine: +240/-280
Total: 52.5
Odds courtesy of MyBookie.ag
Monday Night Football Prop Bets
1. Michael Thomas Over 6.5 Receptions (-125) & 2. 83.5 Receiving Yards (-115)
I expect us to see a similar start to the season as last year. Teams load up to stop Kamara/Murray and this running game and Thomas gets an insane amount of targets. Look for a similar 12-14 targets as I expect this to be a high scoring game.
3. Duke Johnson Over 3.5 Receptions (-130) & 4. Over 34.5 Receiving Yards (-115)
Bill O'Brien the GM went out of his way to trade for Duke Johnson because I guess he likes undersized back from the University of Miami. I do believe that his skillset (Which has been wasted for years in Cleveland) will be on full display in this offense, especially on the fast turf in New Orleans. I'm going to double dip with catches and yards as his usage projects to be similar in both a game where Houston is playing from the lead or from behind.
5. Latavius Murray Over 31.5 Rushing Yards (-115)
Is Latavius Murray a downgrade from Mark Ingram? I don't think so. Kamara averaged 13 carries a game last year, as a team they averaged ~24 carries a game to the RB last year. Who gets those carries? Well, I think you can answer this by now, Latavius gets 8-10 carries and easily pops over this total.
Good luck and Let it Ride!!!