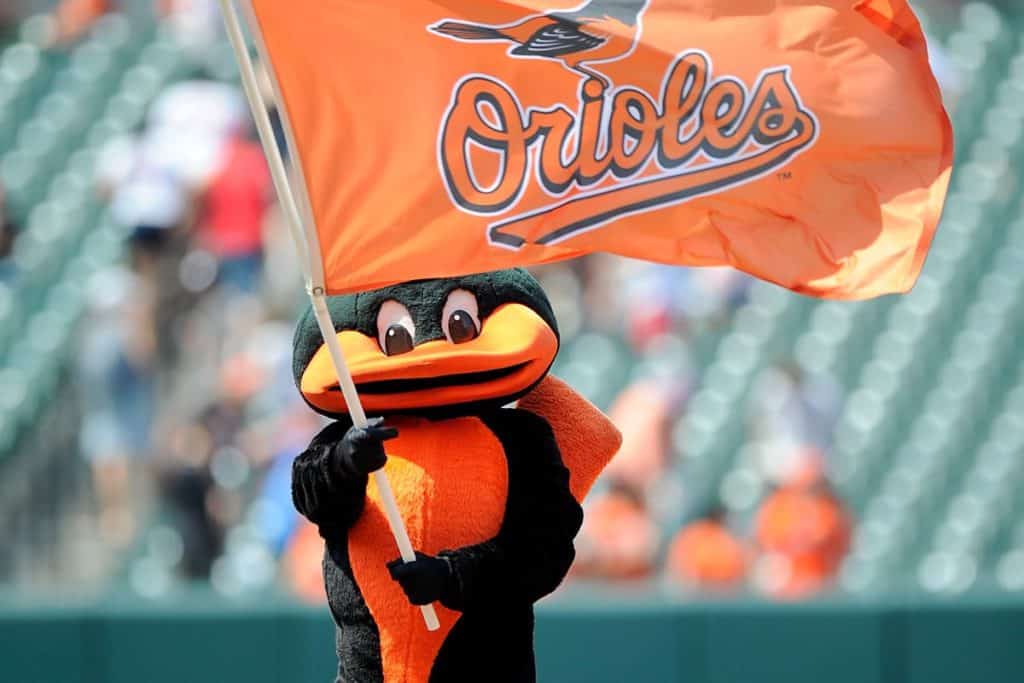 It isn't often that you get to double dip with most opportunities in life, and especially in the realm of sports gambling. Time sensitivity is most often of the utmost consideration, as what once was a stellar pivot play during one window of promise has since either dwindled in return value due to public ownership, or has simply come off the table entirely as an option.
Thankfully, this does not apply to the San Francisco Giants pitchers heading into Baltimore since last weekend's shellacking at the hands of the Arizona Diamondbacks (thank you guys). The question will be whether or not the pricing will be able to bait the public back into ownership on them.
Enter The Millionaire Showdown Using Promo Code SGP
Go to DraftKings.com or download the app NOW! Use code SGP and enter the all new Single-Game Showdown contest THIS THURSDAY to compete for the ONE MILLION DOLLAR top prize!
Not only do we get that three-day treasure, but we're also treated to a very favorable matchup for the Milwaukee Brewers in Pittsburgh for a long stint, as well as some other noteworthy bats in some opportunistic spots like the Rockies taking on the Blue Jays in Coors Field. You can't beat getting a fully loaded 15-game slate to kick off our Friday , so away we go!
Flying The Weekend On The Orioles
If you're at all new to this article series, the general theme is hardly at all steadfast in hammering chalk plays (see: "Whims"). And this time will be no different, as this given suggestion doesn't have all the numbers to point in the most favorable outcome for the Orioles offensively. Baltimore ranks 25th in wRC+ with a meager 85, 22nd in ISO at .163,  23rd in BABIP with a .287 average, and second to last in Hard Contact at 31.2%.
Needless to say, these are far from the most enticing stat lines to rest your batting stacks on and their inconsistency makes the Orioles a very uncomfortable play. However, something's gotta give and the Giants pitching outside of Madison Bumgarner is downright atrocious, and he won't even be featured in this series (as of right now).
The San Francisco Giants starting pitchers have given up the most Hard Contact in all of baseball at a whopping 43.2%, the fifth highest Home Run to Fly Ball rate at 18.1%, the sixth highest ERA at 5.33, and the third highest Home Runs Per Nine Innings at 1.82. And my guess is that after the recent beatdown this group has been enduring, their pricing will be down and this will draw the public ownership in order to stack pricier bats elsewhere.
Enter The Millionaire Showdown Using Promo Code SGP
Go to DraftKings.com or download the app NOW! Use code SGP and enter the all new Single-Game Showdown contest THIS THURSDAY to compete for the ONE MILLION DOLLAR top prize!
The public never has a problem going to the Drew Pomeranz of the world, and this is where you have to be ready to capitalize in a hitter friendly Camden Yards with a few bats that have been heating up lately, such as Renato Nunez, Hanser Alberto, and Keon Broxton. I will be getting to plenty of five-man stacks that will include all three of these guys, and anchored by Jonathan Villar and Trey Mancini of course. Not to mention that they aren't priced the friendliest, with Mancini coming it at $4,600 and Nunez a massive $5,000. This will naturally keep the public ownership at bay, meaning you stand a great chance at leveraging ownership here.
I know I speak of recency bias often, and I very well may have it against the Giants pitching in this regard after cashing it in all last weekend the same way with the D-Backs. But I'm going back to the well here, getting a slew of five-man stack variations, guilty as charged.
Roster Some Road Brew[ers]
In another instance of a hitter's feast spread throughout the weekend, the Milwaukee Brewers power lefties will be licking their chops heading into the weekend after their 11-5 appetizer victory on Thursday. And that was against Joe Musgrove, one of the only promising current Pirates starters. The remaining pitching rotation resumes things Friday with Chris Archer, one of my absolute most favorite starting pitchers to target in all of fantasy baseball.
From 2015 to 2016, Chris Archer's ERA drastically fell off a cliff, careening from the likes of a 3.23 all the way down to a 4.02, and it's gotten worse every season since. In 2019 with the Pirates, Archer's currently sitting at a 5.75 ERA with a 5.45 xFIP, and his Steamer Projection (via FanGraphs.com) is a 4.03 ERA for the rest of the season.
Archer also gives up Hard Contact 39.5% of the time, and Medium Contact 42%. This does not bode well with a bunch of Brewers lefties who have a knack for going yard, particularly recently having won three of their last four games, scoring nine and eleven runs in two of those victories, and the eleven runs coming against these very Pirates on Thursday evening.
Naturally, Christian Yelich will be a lock button for every one of my Brewers stacks but will rarely be rostered without other staples. Mike Moustakas, Eric Thames, and Ben Gamel are all stout lefties and should have no problem getting to Archer early. This will open up the bullpen, leading to the suggestion that I wouldn't go without my share of at least one of the righties as well. Keston Hiura provides a great amount of power, and Orlando Arcia coming in at $3,400 is criminally low.
I will be getting to a ton of these guys as one-offs as well, and won't shy away all weekend as we're bestowed Nick Kingham (1-1, 8.28 ERA) on early Saturday afternoon, and a TBD pitcher on Sunday (whom I can only fathom will be a real gem). I can't emphasize enough, please strongly consider the Brewers however you can fit them in. I will be over the field on my aggregate ownership and getting plenty of five-man stacks here especially. You can likely get a leverage point against the chalky Coors Field stacks with shares of Brewers and their potential high team totals each day.
Hopefully the weather stays tame and the heat starts to rise, as that will mean even more home run balls being hit for your winning rosters. Best of luck and hit me up on our Slack channel with any questions or bullshit.