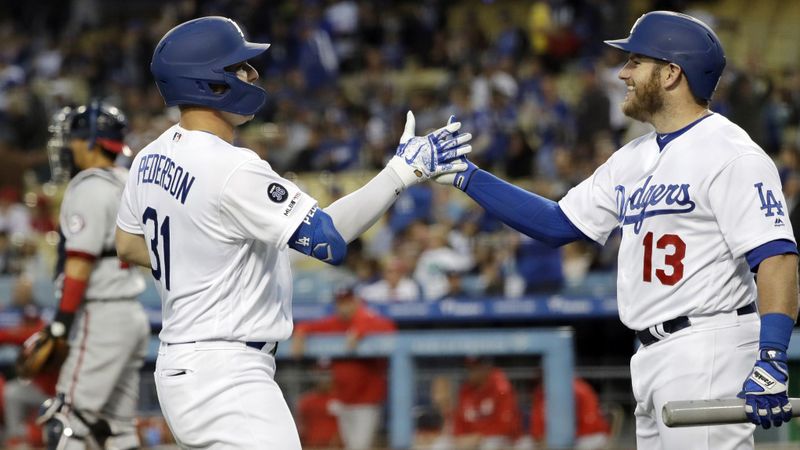 The National League has given us Bryce Harper in a new uniform, Ronald Acuna's second act, the revamped Mets, a power struggle between surging Cardinals and Cubs (yet somehow discounting the NLCS runners up and MVP), and shown us it's the Dodgers world, yet the numbers don't quite add up.
Let's break into the current odds for each National League team to win their division.
To Win NL East:
Phillies (EV)
Braves (+300)
Nationals (+450)
Mets (+450)
Marlins (+500000)
Philadelphia holds a 1.5 game lead over Atlanta at the moment, yet the division's top 3 teams are separated by 3.5 games and top 4 teams separated by 6 games. I have said time and time again I think the Phillies are overvalued in the market since the day they got Harper, but I don't think Atlanta has the staying power, especially in the rotation.
To me, it's very obvious you should be buying low on a team like the Nationals. Although six games back, they have the best 1-3 in the division by far and are on the verge of getting Trea Turner back into the lineup where was the odds on favorite for NL MVP at the time of his injury.
Best Bet: Nationals +450
To Win NL Central:
Cubs (EV)
Brewers (+225)
Cardinals (+250)
Reds (+6000)
Pirates (+8000)
I'd like to give you a long shot here, but the truth is this is the buy low opportunity you've been waiting for if you missed out on the original Cardinals train. They have the best rotation in the division and are only going to get better once Ponce De Leon is entered into it full time (I still don't know what they're waiting for).
Maybe I'm discounting Milwaukee, but I just don't believe in their pitching long term and Yellich has to slow down eventually, right? I'd day-trade when the Cardinals slump, take them. When the Cubs slump, take one little piece at dog money as well. Shop around, some books still favor the Cardinals as well.
Best Bet: STL Cardinals (+250)
To Win NL Central:
LA Dodgers (-2500)
Diamondbacks (+2000)
Colorado Rockies (+2500)
San Diego Padres (+2500)
Giants (+20000)
It's funny how name value and perception can change the market. The Dodgers are -2500, yet only 4.5 games up on the Diamondbacks and 5.5 up on the Padres. However, Philadelphia is EV with the same division gap between  Mets (+450: 4 games back) and Nationals (+450: 6 games back.)
It just goes to show you you're paying a premium for the Dodgers from a numbers standpoint, but I tend to agree. It's the Dodgers division and much like last year, I'd wait until they hit a slump and try to buy low on them, not the other way around here.
Best Bet: Wait and See.