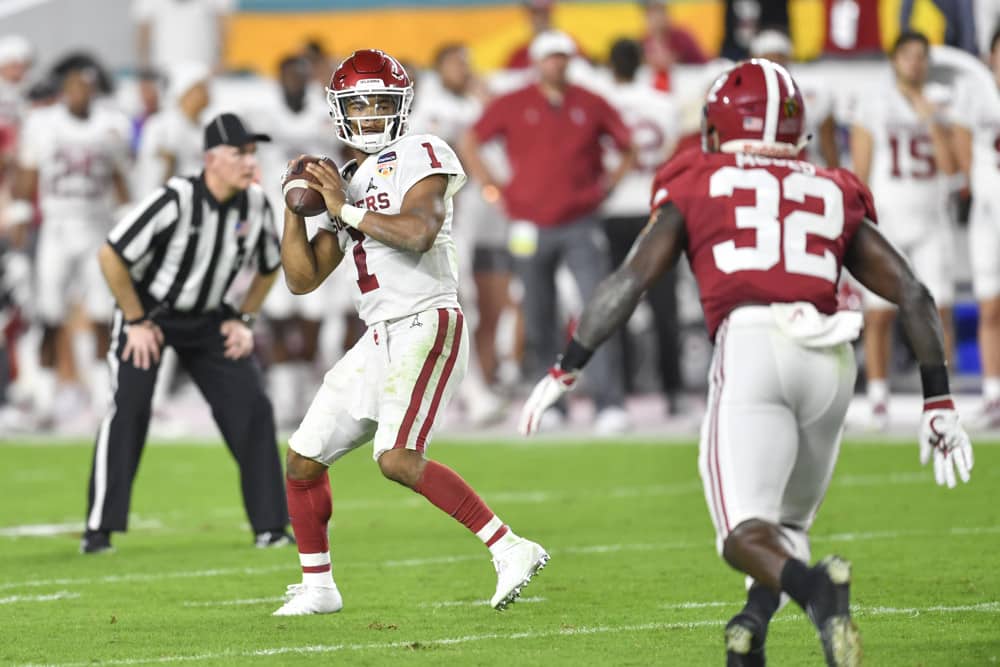 We are a little more then a week away from the NFL Draft so its time to dive into the NFL Draft props market. I'm a draft junky and love this time of year, which in my opinion kicks of the football season. Below are some of the bets that I'm most interested in.
BEST PROP BETS FOR 2019 NFL DRAFT
Defensive Players Selected in the First Round: Over 16.5 Players Selected
This is a draft that's loaded with defensive lineman and defensive players in general. There could be as many as 10 lineman picked within the first 32 picks. Add in a solid group of linebackers and defensive backs and I feel we are looking at 18 total defensive players picked.
Best Bet: Over 16.5 Defensive Players Selected
Draft Position for Kyler Murray: Under 2.5 Draft Position
Kyler Murray seems to be locked into the first pick whether the Cardinals take him or a massive trade takes place. You will have to lay some juice, but it sure does seem likely Murray will go within the first two picks.
Best Bet: Under 2.5 Kyler Murray Draft Position
Number of Alabama Players Selected in Round One: Over 2.5 Players Selected
Alabama has a few players that are basically locks to be within the first 25 picks. Quinnen Williams is a top 10 pick, and Jonah Williams could go anywhere from 15 to 25.
I think running back Josh Jacobs sneaks into the late first round, and I'm looking at Philly and Kansas City as possible destinations. I'm very high on tight end Irv Smith Jr., but its unlikely he will go this high.
Best Bet: Over 2.5 Alabama Players Selected
Number of Quarterbacks Drafted in Round One: Under 3.5 Quarterbacks Selected
Kyler Murray and Dwayne Haskins are going to be high picks. Drew Lock from Missouri seems to be climbing draft boards. I like Lock, but he really struggled against top level competition in his career which is cause for concern.
The only other quarterback that I see that could have a first round grade is Daniel Jones from Duke. He has the physical tools to be a solid player, but was inconsistent. I predict Lock will end up being a first round pick, and I think Jones ends up a day two pick. It's not a deep quarterback class and I think three end up going in the first round.
Best Bet: Under 3.5 Quarterbacks Selected
Number of Wide Receivers Drafted in Round One: Over 2.5 Wide Receivers Selected
The NFL is a pass happy league and every team needs players that can light up the scoreboard. This years class of receivers is led by Ole Miss's D.K. Metcalf. He is a athletic freak and has the speed and size to be a game changer at the next level. After Metcalf, we probably have at least five players that could have first round grades. Parris Campbell, N'Keal Harry and Marquise Brown all have game breaking ability.
Best Bet: Over 2.5 Wide Receivers Selected