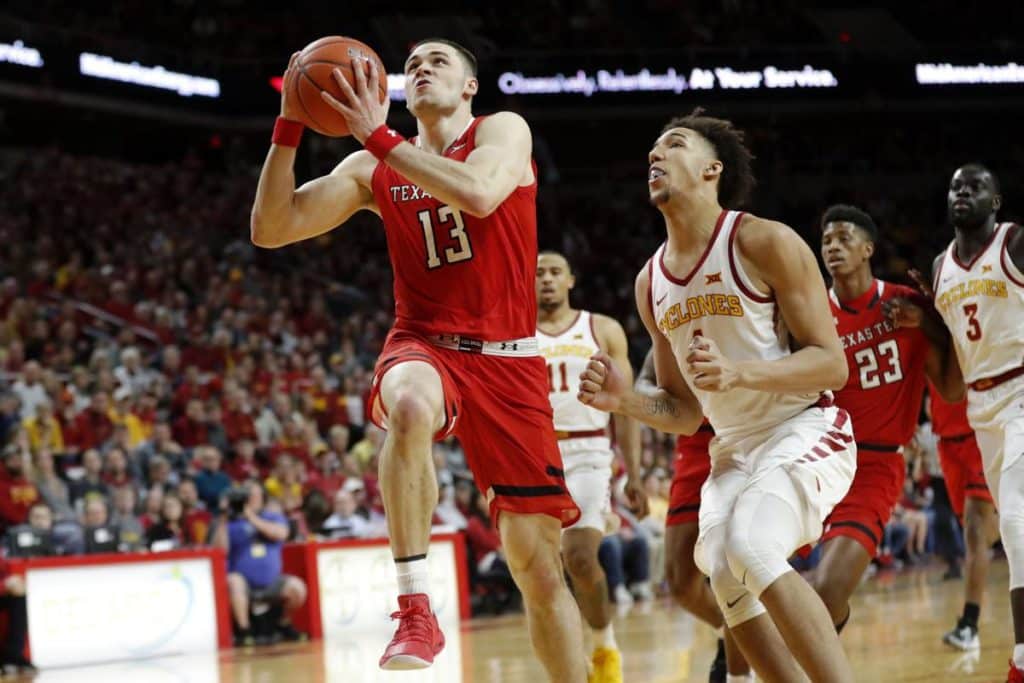 The Kansas Jayhawks streak of 14 straight regular season BIG 12 conference titles came to an end this year. Kansas State and Texas Tech shared the title in 2019. The league as a whole has not been up to their own standards, but there are some solid teams at the top.
SEE ALSO: AAC Tournament Preview: Why To Put Money On The Houston Cougars
Since the selection committee continues their hard on for these mediocre schools from major conferences, we likely will get the pleasure of watching a shitty TCU team get bounced on the first day of the NCAA Tourney. I'm not sure why a team like Texas is more qualified for the tournament than Furman, but that's a debate for another day.
This tournament will be a blast. The conference may not be as stacked as normal but the games have been entertaining as shit. I'm looking forward to watching the chaos of this tourney.
March 13th-16th Sprint Center Kansas City, MO
Texas Tech  +140
Kansas State  +340
Kansas  +350
Iowa State  +460
Texas  +1300
Baylor  +1400
Oklahoma  +1500
TCU  +2700
Oklahoma State  +7000
West Virginia  +8900
Kansas State and Texas Tech shared the regular season title in the BIG 12, but the Wildcats get the nod as the #1 seed in the tourney. They each will face the winner of the two first round games.
Bob Huggins Mountaineers team brings up the bottom of the pack in terms of odds. Typically we see his teams as relatively high seeds in the Big Dance, but this year has been a rebuilding year. They have played some ball of late, but they are no threat in this tournament.
Pick: Texas Tech +140
I'm going chalk here. As a #2 seed the Red Raiders are still considered chalk by gambling standards. In the event that a Kansas State vs. Texas Tech championship game occurs, I want my money behind the best defensive team in the country.
Texas Tech ranks #1 in defensive efficiency in the nation. They have a top 10 NBA draft prospect in Jarrett Culver who can stretch the court and also shoot the three. The Red Raiders did lose 5 of their top 6 scorers from last season, but their defense has vaulted them to the top of the BIG 12 in 2019.
I love Texas Tech as a longshot to win the National Title at +2200. In early February I got them at +6000 and they just continue to improve on both ends of the court.
SEE ALSO: ACC Tournament Preview: Is UNC The Best Bet Right Now?