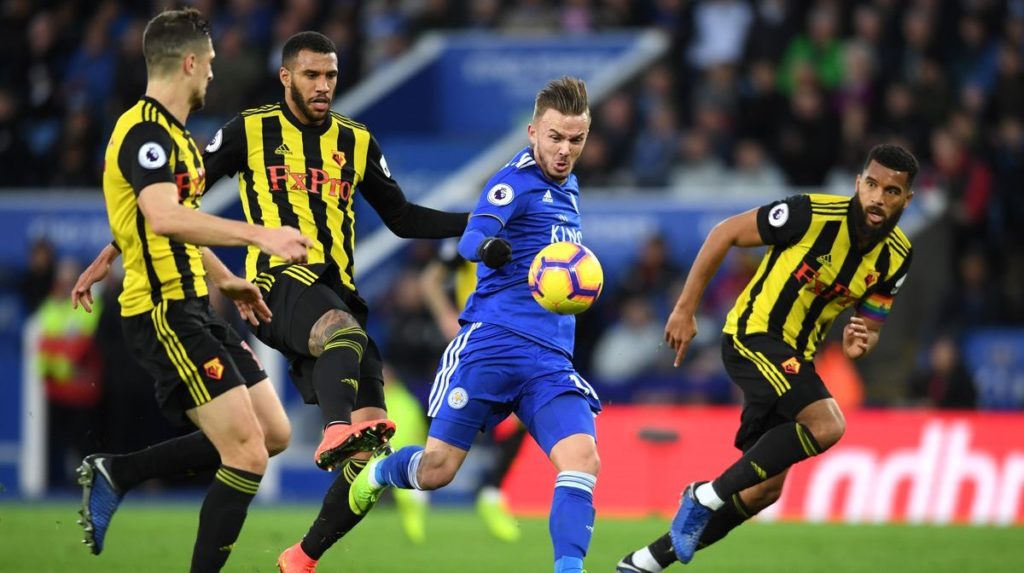 Welcome back everybody! If you are keeping up with the picks, last week was a good week for you. In fact, last week could have been a great week for you had Kevin De Bruyne not gone down in the first half with a hamstring injury. Raúl Jiménez had a big day with a goal and an assist. Zinchenko didn't have his best day but was good value and I would play him again this weekend if he starts. And despite letting in two goals, David de Gea was still able to get the win and a few points. Let's hope we can continue our winning ways with this week's picks. This article has 4 players to build your lineup around if you want to make some money playing Premier League DFS this Saturday March 9th!
Forward
Chicharito WHU
Remember that in DFS Soccer goals are king. On this busy Premier League Saturday, you want to have a forward in your lineup who will score a goal but will also not cost you as much as one of the more established strikers playing, like a Kane or an Aguero. Last week Jiménez was that guy and I think Chicharito can be that guy this week. He is playing Cardiff City who have conceded the second most goals in the premier league this season (57) and while Chicharito is getting older he has proven he can still score against teams with weaker defenses like Cardiff.
Midfield
James Maddison LEI
The only team to have conceded more goals than Cardiff City this season is Fulham (65). That is exactly why I am going to tell you to load up your lineup with Leicester City players this week. The only reason I did not recommend Jamie Vardy as a forward is because he picked up an injury last week and his return is still questionable. With Vardy potentially out of the lineup, Maddison could step up and have a huge week for Leicester. Even if Vardy plays Maddison is still worth starting. He has put up massive numbers all year with or without Vardy in the Lineup. Maddison has scored at least double-digit fantasy points in every game he's played a full 90 minutes this season!
Defense
Ricardo Pereira LEI
Another top fantasy scorer for Leicester City who could have a big day on Saturday is defender Ricardo Pereira. In addition to having conceded the most goals this season, Fulham have also scored the fourth fewest goals in the league with only 27. It's been a bad year at Fulham. Ricardo Pereira has had a field day against far better opposition this season including Tottenham, Man United, and Liverpool to name a few. I expect him to be one of the top scoring defenders this week against Fulham.
Goalkeeper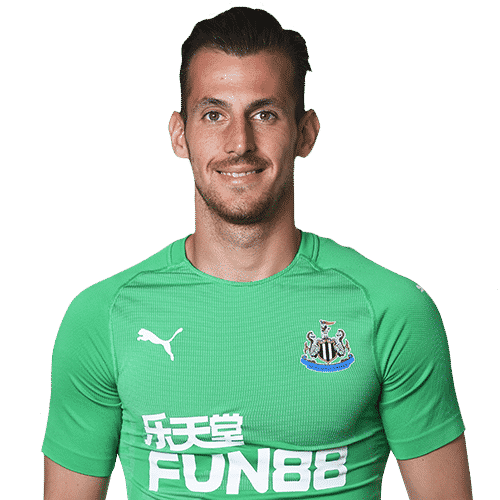 Martin Dubravka NEW
Martin Dubravka at home is a DFS Soccer player's dream. In his last 6 home starts he has only scored less than ten points in one game, and that game was against the team with the most goals formed in the Premier League, Manchester City. Dubravka had a bad week last week away at West Ham but this week he is back home at St. James Park and I expect him to have a big day for a lower price than some of the top keepers.