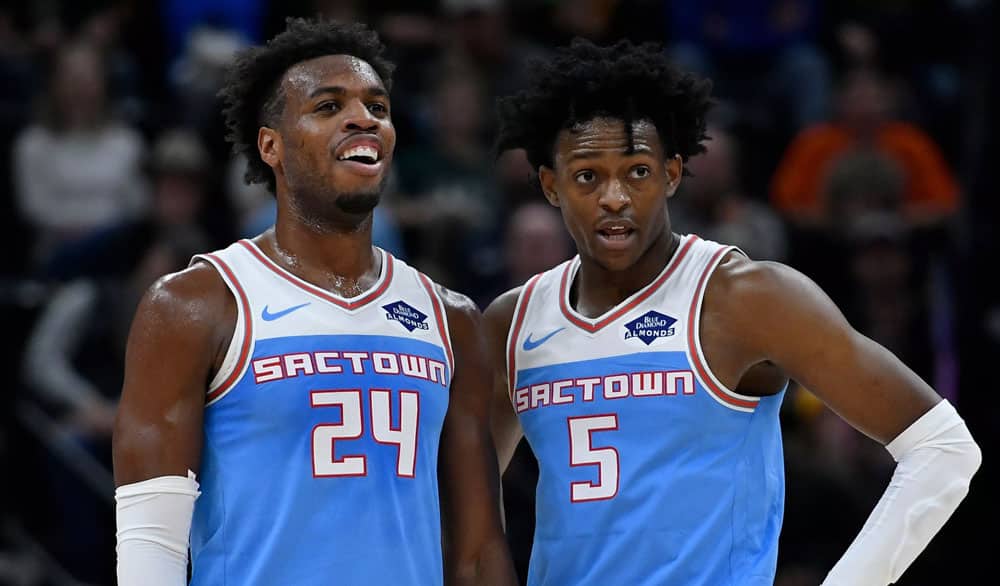 With my first post with the Sports Gambling Podcast crew, I want to take a look at the top 10 teams in the NBA against-the-spread and of course the 10 worst teams ATS. Let's see if we can dive into the numbers to find key information for the second half of the season.
Best ATS
1. Milwaukee Bucks – 34-20-3
2. Dallas Mavericks – 35-22
3. Sacramento Kings – 34-22-1
4. Oklahoma City Thunder – 33-24
5. Brooklyn Nets – 33-26
6. Portland TrailBlazers – 31-26
7. Orlando Magic – 31-26-2
8. LA Clippers – 32-27
9. Utah Jazz – 29-26-2
10. Denver Nuggets – 30-27
Interesting Facts
• Milwaukee has the best record in the league overall and they have also been great ATS. Their home and away splits are almost identical which means they are dominating both home and away.
• Luka Doncic will be Rookie of the Year and leads an entertaining Mavericks squad. Dallas is 10-2 ATS this year as a home underdog. Something to keep an eye on in the second half.
• Sacramento has been a pleasant surprise in the Western conference, and they have been amazing at home this year. The Kings have covered 72% of their home games.
• The Nets are right in the thick of the playoffs in the Eastern conference and away from home Brooklyn has a 18-11 record ATS.
Worst ATS
1. Phoenix Suns – 25-34
2. Golden State Warriors – 24-32-1
3. Atlanta Hawks – 25-33
4. Toronto Raptors – 25-33-1
5. New York Knicks – 24-31-3
6. Cleveland Cavaliers – 25-32-1
7. LA Lakers – 25-31-1
8. Chicago Bulls – 25-31-2
9. Memphis Grizzlies – 26-32-1
10. Washington Wizards – 26-32
Interesting Facts 
• Atlanta is 8-18 ATS this year at home and this is including their recent impressive win over the Lakers.
• Golden State is the best team in the NBA, but year after year they care less and less about the regular season. The Warriors are 11-17-1 ATS this year at home.
• The Wizards have been hit with injuries this year, especially with the loss of John Wall for the season and most likely some of next season. It has shown on the court they are 9-21 ATS on the road.
• The Knicks are in full tank mode as they have lost 18 of their last 19 games and are only 9-16-2 ATS this year at MSG.