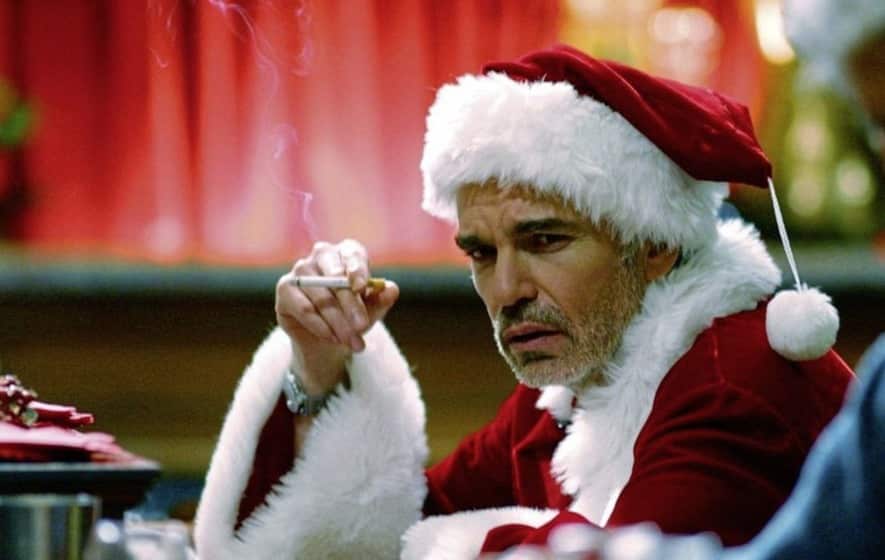 Dear Gambling Santa,
I hope this letter finds you well. I've been racking my brain all year to figure out of I'd fit better on the naughty or nice list, you know, it's like that song by Billy Joel goes,
"I'd rather laugh with the sinners than cry with the saints,
Cuz the sinners are much more fun."
I've hit my required 52.4% on the year, which I think qualifies me for the nice list. So, let's get this party started, I hope you grabbed a pen.
I would like to first thank you for last year regarding NBA Christmas Day unders as you came through in spades and as a bonus present you even locked down both the first half and full game under for a nice 6-0 Christmas Day last year. It wasn't a white Christmas out here in Vegas, but it was raining green thanks to your presents. Of course I'm going to be parlaying all of them as well, so I need you on  your A-game.
I think some other people out there may be asking for the same thing this Christmas morning, so if you could, you know, not be a "mush" that'd be fantastic and just keep this one between us: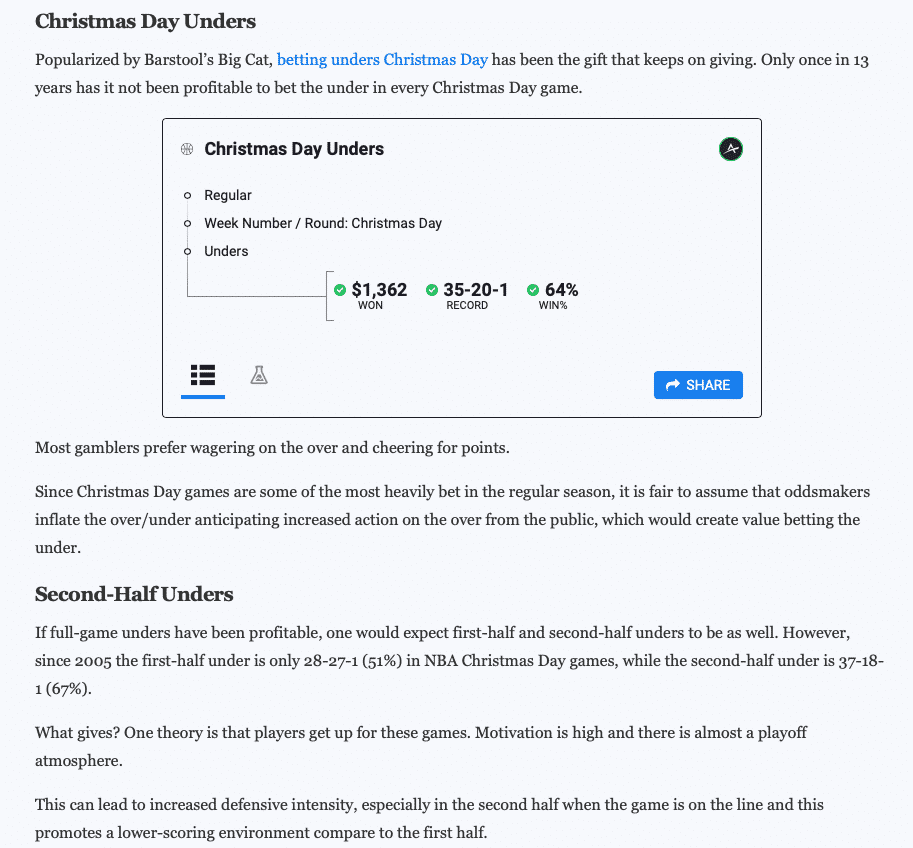 I would like to ask for a ton of units. Just a metric shit ton of 'em. Sorry, that's gambler's code for money. I'm not up to date on the whole Bitcoin fiasco, I'm sure you'll get a ton of letters regarding that anyway, so I'd just like to ask for old fashioned cold hard units. Being out in Vegas, these are essentially a gift certificate to the fun factory where I can play some blackjack, craps, video poker, Keno, cocktails, or of course use them responsibly in the sports market, but that's on me.
I'd also like to ask to just once, hit the unicorn. You see, again, living in Las Vegas affords me opportunities that aren't there for every common man. While having a nice lunch I'm able to exercise my degenerate demons with some video poker as mentioned above, and to this day, I've never been able to meet The Unicorn, the royal.
ICYMI: Player hits sequential royal flush, snags metric ass-ton of cheddar or whatever people are calling money now. https://t.co/zNsOxDe0PF pic.twitter.com/6M9rUgG34A

— Vital Vegas (@VitalVegas) December 18, 2018
There's an old saying by my short friend, Napoleon:
"In victory, you deserve Champagne; in defeat, you need it."
In baseball, missing seven out of ten times gets you in the hall of fame. In Gambling, if I missed only 40% of plays they'd build me a statue, so needless to say during the course of any given day I both deserve and need champagne. That could get pricy, so if you could bring a few bottles when you swing by my place, I'd really appreciate it. Please don't feel limited to champagne either, vodka, whiskey, corona, or really anything that I could catch a buzz with would be perfect.
I quit smoking a while ago, so stress relievers are always a welcomed present. I don't know if you have a pharmacy out at The North Pole, but Xanex does wonders for a gambler's sweat, so I hear. I've also got this nagging back pain-nevermind, just the one prescription will do. We do have this cool new sponsor called Blue Chew but I think they might send some samples anyway.
I'd like to again thank you for the early Christmas present of The Red Sox winning the world series, and I don't think any holiday letter to you would be complete without updating you on my current futures bet portfolio, so I'd like to ask for an Alabama (+225) Vs. Clemson (+475) National Championship Game (I'd take Notre Dame+2500 I guess), The New England Patriots (+800) to again win The Super Bowl, Drew Brees to win The MVP (+1300), The Vegas Golden Knights to win The Cup, and lastly, a Christmas miracle. You see, I like to buy teams low, and for some reason those stupid Philadelphia Eagles are attempting to not pay off their value. Book makers were offering +300 to win their division going into that stupid Dallas game, and wouldn't you know it, Philadelphia didn't show up. The good news for me, is I have you! if Dallas goes 0-2 and Philadelphia goes 2-0, I'd cash some of those units I talked about above!
Thanks,
Christian